Reissue CDs Weekly: Oh Yes We Can Love - A History of Glam Rock |

reviews, news & interviews
Reissue CDs Weekly: Oh Yes We Can Love - A History of Glam Rock
Reissue CDs Weekly: Oh Yes We Can Love - A History of Glam Rock
Misconceived box set dedicated to pop's gaudiest chapter
Slade: inappropriate and shiny trousers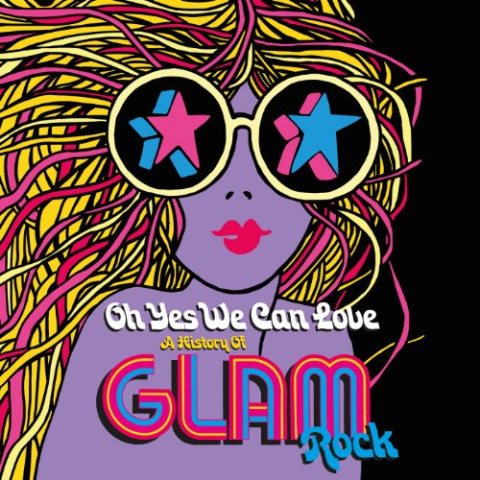 Various Artists: Oh Yes We Can Love – A History of Glam Rock
Despite Marc Bolan fashioning glam rock's starting block in 1971 with T. Rex's "Hot Love", 2013 has been the year when pop's era of androgyny, inappropriate and shiny trousers, and stomping, sometimes arty music has been marked. The 40th anniversary passed largely unmarked, but the 42nd saw Tate Liverpool mount the Glam! The Performance of Style exhibition. Now, this confounding five-disc box set – the first to tackle glam – has arrived to tell the story too.
The choice of 1973 as a marker makes some sense: it was the year David Bowie put paid to Ziggy Stardust. Glam was mainstream, had flooded the charts and defined high-street style. Hits from '73 on Oh Yes we Can Love include Suzi Quatro's "Can the Can", Sweet's "Ballroom Blitz", David Essex's "Rock On" and Wizard's "Angel Fingers". Not a hit that year, but probably more important to rock history, "Looking for a Kiss" by The New York Dolls is also heard. Overall, the sound and flair of the period is captured by Slade's "Coz I Luv you", Roxy Music's "Virginia Plain", Alvin Stardust's "Ma Coo ca Choo" and Mud's "Tiger Feet".
But this is a high-end box set, not a best-of or greatest hits package, so it's fair to expect the ultimate musical statement on glam. By commissioning an essay for the booklet from writer and journalist Barney Hoskyns, the author of the book Glam! Bowie, Bolan & the Glitter Rock Revolution, the bar is set high. Nonetheless, things come unstuck almost instantly.
In Hoskyns's fine overview, he says photographer Mick Rock's portraits of Queen "remain iconic". They may be, but the band are not heard here. American Bowie knock-off and Morrissey favourite Jobriath is discussed, but also not included (watch the trailer for the documentary Jobriath A.D. - Glam Rock's Lost God overleaf).
The disconnect between what is written about and what is included is accompanied by the discomfiting discovery that the only bands included twice are T. Rex and Cockney Rebel (Bryan Ferry, Ace Frehley, Ian Hunter and Lou Reed appear twice: solo and with Roxy Music, Kiss, Mott the Hoople and The Velvet Underground respectively). If lesser-lights Cockney Rebel are doubled up, why not Slade or The New York Dolls? Glam-era Bowie is missing (his pre-fame cut "London Bye Ta-Ta" is on Disc One) as he does not allow his golden years to be filleted for compilations. Gary Glitter is absent. No reason is given, but he's presumably disqualified due to his criminal convictions (The Human League's cover of his "Rock 'n' Roll" is included).
This set's eccentricity is excused by the compilers in an opening statement: "Many think that glam rock began when Marc Bolan first put on his eyeliner in 1971 and ended when David Bowie killed off Ziggy Stardust in 1973, but this five-disc set shows how glam's roots stretch a long way back before this and how its influence reverberates – often rather loudly– in the 21st century. We have had an enormous amount of fun putting this together and look forward to the debate it will inspire."
That isn't good enough. Debate and contentiousness are fine in the right context, but as the first box set to tackle glam this should be definitive, not some hobby-horse talking point. People are being asked to pay money, not join a pub debate. Using the word "A" in the title – A History of Glam Rock – is the same self-belittling cop out employed by the recent box set of Eighties indie. But with debate invited, it's clearly worth wading in.
As declared, Oh Yes We Can Love posits glam as a continuum. The starting point is Noel Coward's "Mad Dogs and Englishmen". Disc Five concludes with "Unstoppable" by current band Foxy Shazam. According the (always indolently brief – three-or-so lines) track-by-track annotation they are "ones-to-watch, hail from Cincinnati, Ohio…key influences on the band include Iggy Pop, Queen, Elton John and Meat Loaf. They have toured with The Darkness, Slash and The Strokes".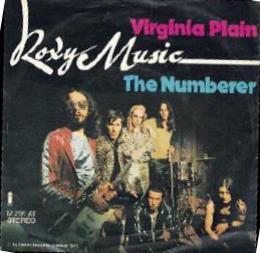 Whether Foxy Shazam are good or not is irrelevant (as it happens, they are good). They are not innovators and do not take glam anywhere new. Eighties buffoons Sigue Sigue Sputnik, also included, may have been toe-curlingly awful, but at least they did play with the glam toolbox.
Glam was not a continuum. It began in the Seventies as a trend with roots and influences, many of which are fascinating. But they are not the main course. In addition to Coward, Disc One rounds up Chuck Berry, Little Richard, Billy Fury, Jacques Brel and The Velvet Underground. Berry was part of Bolan's make-up, but this set might as well have included Jimi Hendrix or even Syd Barrett to illustrate Bolan's sonic patchwork quilt. Parading influences and precursors at the expense of the real deal wastes space. T. Rex's "Hot Love" is the penultimate track of Disc One's 21.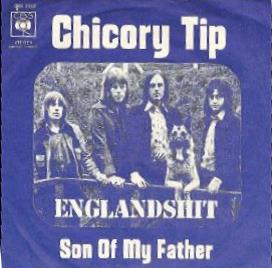 Disc Two begins with Mott the Hoople's "All the Young Dudes". That kick-off instantly gets to the point. What follows on Discs Two and Three is, mostly, the real deal. Disc Four though opens with the punk/new wave era and Blondie's "Rip Her to Shreds". It ends with Dead or Alive's "That's the Way I Like it". The final disc takes it from Sigue Sigue Sputnik to Foxy Shazam.
When it comes to individual tracks, however they are encapsulated, many aren't even tangential. They are irrelevant. Curved Air's "Back Street Luv" is "the fusion between progressive rock and glam". Nazereth's "This Flight Tonight" isn't even justified as glam related. It's "a significantly beefed up cover version of Joni Mitchell's fraught Blue classic". Magazine's "The Light Pours Out of Me" is included as its "riff [is] inspired by Gary Glitter's 'Rock and Roll (Parts 1 & 2)'… Bauhaus frontman Peter Murphy covered the song". Saint Etienne's "Star" from 1997 might musically nod back at the glam era, but it is immaterial to "a history of glam rock".
With more flaws than beauty spots, Oh Yes We Can Love – A History of Glam Rock is a monumental, misconceived hash. Worst of all, of its five discs only two-and-a-bit actually include glam from the glam era.
Watch the trailer for Jobriath A.D. - Glam Rock's Lost God
This is the first box set to tackle glam and should be definitive, not some hobby-horse talking point
Share this article