Television, Roundhouse |

reviews, news & interviews
Television, Roundhouse
Television, Roundhouse
Musical fireworks punctuate an erratic evening with New York's guitar gods
Wednesday, 20 November 2013
The 2013 edition of Television: Billy Ficca, Fred Smith, Tom Verlaine, Jimmy Rip
The expected curveball came an hour in with a completely unfamiliar 14-minute song. Based around a pulsing bass riff, it was a deconstructed merger of The Rolling Stones's "Paint it Black" and the Spanish side of Love's Da Capo. A large contingent of the audience used it as handy toilet break.
Television were never going to play what amounted to the equivalent of a straight greatest hits set, although they came pretty close last night at the Roundhouse. There was no "Foxhole", but "Elevation", "Guiding Light, "Little Johnny Jewel", "Prove it", "Torn Curtain" and "See no Evil" were aired. The set climaxed with "Marquee Moon", but the evening began with a few minutes of formless musical doodling which gave way to "Venus di Milo".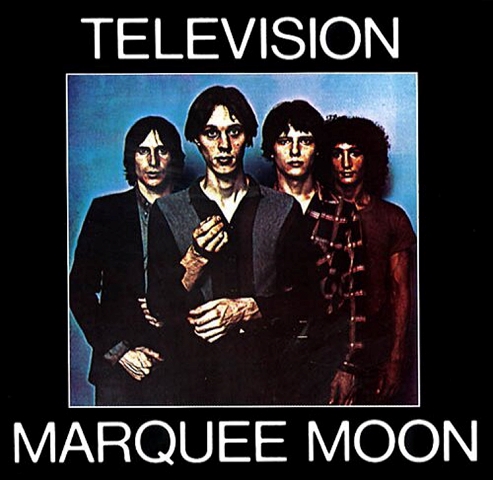 As the leader of one of the Seventies most distinctive and remarkable bands, Tom Verlaine can obviously do what he wants with his legacy and mess with expectations, but it's impossible to avoid the thought that he was playing with the audience for his own amusement. Missing lines from the beginning of "Little Johnny Jewel" reinforced that impression.
Verlaine appeared alongside fellow founder Billy Ficca (drums), long-time bass player Fred Smith – he replaced Richard Hell, and was in Blondie before Television – and co-guitarist Jimmy Rip, who superseded Richard Lloyd in 1997. Although the band first played live in 1974, they formed in 1973. This year marks their 40th anniversary. They split in 1978, reformed in 1992 and sporadic appearances have followed.
On record, with Marquee Moon in 1977 and Adventure the following year, Television were responsible for some of rock's most beautiful music: soaring and imbued with a radiant, crystalline intensity. Their lyrics were inscrutably poetic and their guitar pyrotechnics meticulous yet technically superb and executed without flashiness. Live though, their reputation was less assured. When they first played Britain in 1977 they were criticised for being dull on stage.
Tom Verlaine might be living a form of Groundhog Day
At the Roundhouse, even after all these years, all sides of Television were on display. "Marquee Moon" was breathtaking, a journey to sonic heaven. "Elevation" had a translucent prettiness. "Torn Curtain" was heart-rending. "See No Evil" heart-stopping. Ficca is a great drummer: powerful and jazzy with no ostentation. But "Prove it" was sloppy and verged on the out of time. Rip is a consummate guitarist, but a rock edge in his playing nudges his contributions towards the conventional, an aspect these songs never had when they were originally recorded with Lloyd.
There was no such trouble with the capricious Verlaine. His initial concern was the row of press photographers in front of the stage. The first words he spoke were "Let's say goodbye to all the photographers down here, photographers got to go." They went. He began "Elevation".
It's possible the on-stage diversions may be a form of displacement activity – Verlaine might be living a type of Groundhog Day in which he has to play "Marquee Moon" endlessly. So far down the line, it's unlikely he will ever be comfortable with his living legacy but thank God he hasn't turned Television into a jukebox. Long may he remain this erratic.
Overleaf: listen to 'Marquee Moon'