Reissue CDs Weekly: Grace Jones |

reviews, news & interviews
Reissue CDs Weekly: Grace Jones
Reissue CDs Weekly: Grace Jones
Surprise brush with Gary Numan on new edition of Grace Jones's best album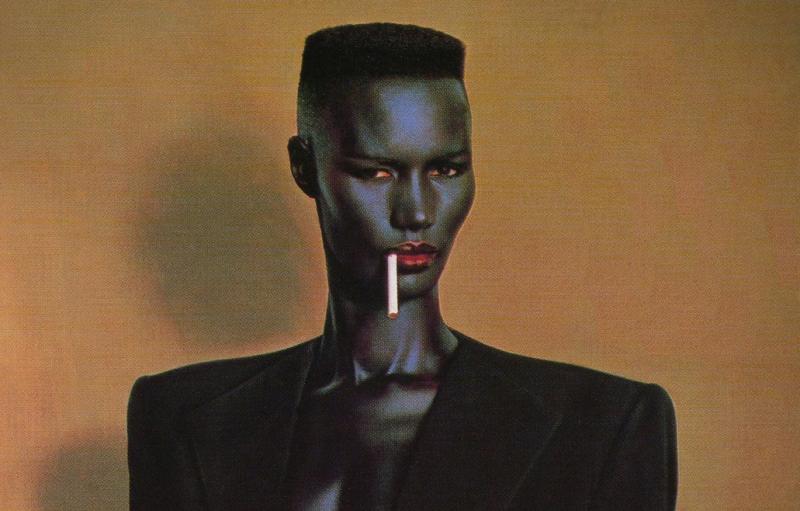 The 1981-style Grace Jones: a great singer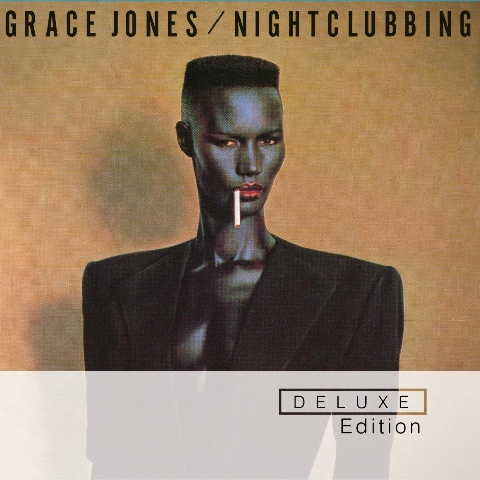 Grace Jones: Nightclubbing
The scary, steely Grace Jones persona distracts from what has always been her best aspect – the music. Of course, the image is inextricably linked but, taken on their own, her albums have the power to delight. Nightclubbing is hands-down her best album. Originally issued in 1981, it was a coherent statement sequenced like a nightclub act which had danceable peaks, toughness, the influence of Weimar-era Berlin cabaret and a reflective, sensitive conclusion which left a lingering impression. Its reissue brings an opportunity for a fresh assessment. Especially as two previously unheard tracks from the album sessions are released for the first time.
Nightclubbing was Jones' fifth album and her second for the Island label. It was recorded at the Bahamian Compass Point studio owned by label boss Chris Blackwell. The players assembled were later dubbed the Compass Point All Stars and included Jamaican bassist and drummer Robbie Shakespeare and Sly Dunbar, along with British guitarist Barry Reynolds and France-dwelling keyboard player Wally Badarou. It was one of a series of albums made at Compass Point (not all issued by Island) which were both genre-busting and took musicians beyond what they were known for. Joe Cocker, Gary Numan and Robert Palmer would be recast by their brushes with Compass Point. Talking Heads off-shoot project The Tom Tom Club also recorded there – their nascent sound bubbles up on Nightclubbing's "Pull up to the Bumper".
Although hindsight reveals Jones's album as part of a continuum, that knowledge isn't necessary to succumb to its spell. The marriage of acoustic elements (especially percussion), treated guitar and stabbing yet bendy keyboards drawing from Herbie Hancock's proto-hip-hop Headhunters sounds timeless. An irresistible stew, it's topped by Jones' pliant voice: sometimes imperious, other times cooing, elsewhere intimate and melodic. She was a great singer.
The single disc version of the reissue is pointless. Buy an original pressing instead
Despite its mix of cover versions, specially composed material and even a shelved track from her previous album ("Pull up to the Bumper"), Nightclubbing ended up a cohesive whole. Two previously unheard recordings from the album sessions bring some fresh air. "If You Wanna be my Lover" is OK, but not much more than a too-rigid groove. The version of Gary Numan's "Me! I Disconnect From You" is great though, and would have fitted well on the album between its title track and "Art Groupie" (listen to an edit on the next page). Jones follows the meter of Numan's vocal from his original, but makes the song entirely her own.
This reissue comes in two configurations for CD (a double album version is also issued). The one which matters is the double Deluxe Edition. The first disc is the album itself without extra tracks. The second includes ten 12-inch remixes and instrumental versions, a partly Spanish-language "I've Seen That Face Before" and the two newly heard cuts. Completism is fine, but five run-throughs of "Pull up to the Bumper" (one an instrumental) are hard going.
The single-disc reissue is pointless. Sticking with the album tracklist, it includes a cut-down version of the fine, in-depth liner notes from the Deluxe Edition. Not only was the album last reissued in CD in 2009, also with no extras, as part of the Island 50 programme of releases, putting the two disinterred studio tracks on disc two of the Deluxe Edition can only make commercial sense as a tactic to ensure sales for the package with unique content. Sales of this new single-disc version will be close-to zero. If a version of the album as it was issued in 1981 is needed, buy an original pressing instead. They sell for around £4.
Overleaf: listen to Grace Jones' version of Gary Numan's "Me! I Disconnect From You"

Listen to Grace Jones' version of Gary Numan's "Me! I Disconnect From You"
The version of Gary Numan's 'Me! I Disconnect From You' is great. Jones makes the song entirely her own
Explore topics
Share this article