Clean Bandit, Library, Birmingham |

reviews, news & interviews
Clean Bandit, Library, Birmingham
Clean Bandit, Library, Birmingham
Garage poppers battle muddy sound but still get the crowd bouncing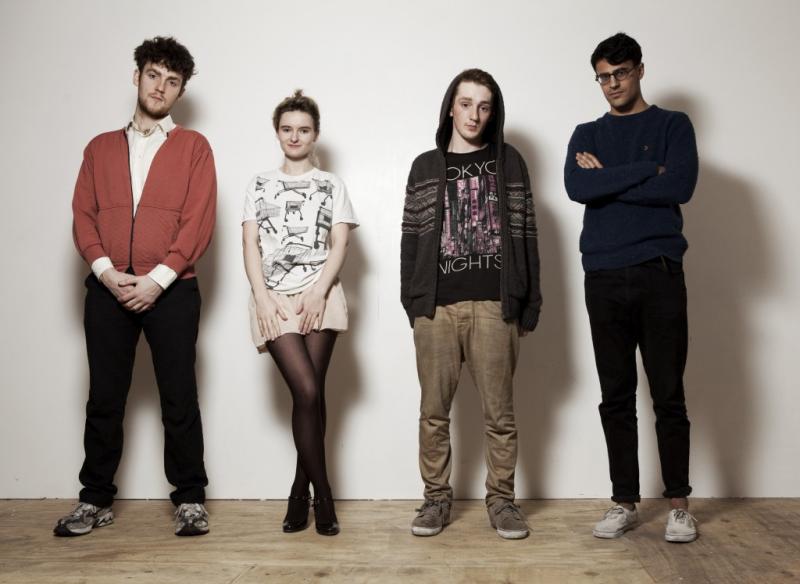 Clean Bandit will never win any prizes for conversation
The Library in Birmingham is a venue that is almost the dictionary definition of shabby chic, with its neo-classical plaster mouldings hanging onto the walls in a room that has definitely seen better days. Unfortunately, the sound quality for last night's show by Clean Bandit, the bright young things from Cambridge University who have caused quite a stir by mixing classical chamber music with garage pop, was similarly grubby.
While this made the band's much-hyped live strings all but inaudible for much of the show, it didn't dampen the enthusiasm of their audience of mainly 20somethings. This was the last of a Bank Holiday weekend and the crowd were clearly in the mood to squeeze as much fun out of the evening as possible, bouncing around from the first notes with mobile phones held aloft, to make sure that they missed nothing.
Clean Bandit arrived on stage to a cloud of dry ice that would have made The Mission feel at home. Once the music started, however, it was clear that we were dealing with a very different beast. Songs from the forthcoming album, New Eyes, displayed an exuberance that has all but been copyrighted by Rudimental in the last year or so and demonstrated why Clean Bandit are rapidly becoming this year's pop darlings. They'll never win any prizes for conversation though, as they launched into tune after tune with barely a "Hello".
The crowd didn't care though. They were there to dance. Last year's single "Dust Clears" was particularly well received with a mass singalong, while "A & E" and "Come Over" had the band's singers bouncing around as much as the crowd. The string-heavy "Mozart's House" did offer a brief opportunity to hear cellist Grace Chatto and fiddler Milan Neil Amin-Smith to be actually heard, but it came at the end of the show and the band was soon sloping off the stage.
They returned to encore with Robin S's classic pop-house tune "Show Me Love" and then launched into their own massive hit single from this year, "Rather Be". Both had the audience bellowing at the top of their voices and a forest of mobile phones pointed at the stage. As the last notes faded and the band again slipped unobtrusively from the stage, the house lights went up and lots of smiling faces were heading out into the rain. It's just a pity that this evening's PA system had sounded like it was also under water.
Songs from the forthcoming album, New Eyes, displayed an exuberance that has all but been copyrighted by Rudimental in the last year
rating
Share this article