10 Questions for Soprano Pretty Yende |

reviews, news & interviews
10 Questions for Soprano Pretty Yende
10 Questions for Soprano Pretty Yende
A wise, vivacious young singer on the journey from South Africa to La Scala and the Met
Pretty Yende: 'joy and love beyond measure'
Everyone who heard it must have been charmed by South African soprano Pretty Yende's Radio 4 chat in which she recounted what hooked her on opera. It was a coup de foudre, watching a British Airways ad on telly at home in Piet Retief, and the sound of those two female voices entwined in the Flower Duet from Delibes' Lakmé.
Quite a catchy tunesmith, that Delibes: for those of an older generation, like myself, it was Lakmé's Bell Song which parents remembered from old films, occasioning in my case a trip to Sutton Record Library to find it on The World of Joan Sutherland. I became infatuated with opera on the spot, but I didn't become a soprano. Yende did, and from a careful training in Cape Town and a key role as "Summertime" Clara in Porgy and Bess, she blossomed at La Scala's Young Artists' Training Programme under superstar eyes and stepped in with a month's notice to sing opposite Juan Diego Flórez at the Met.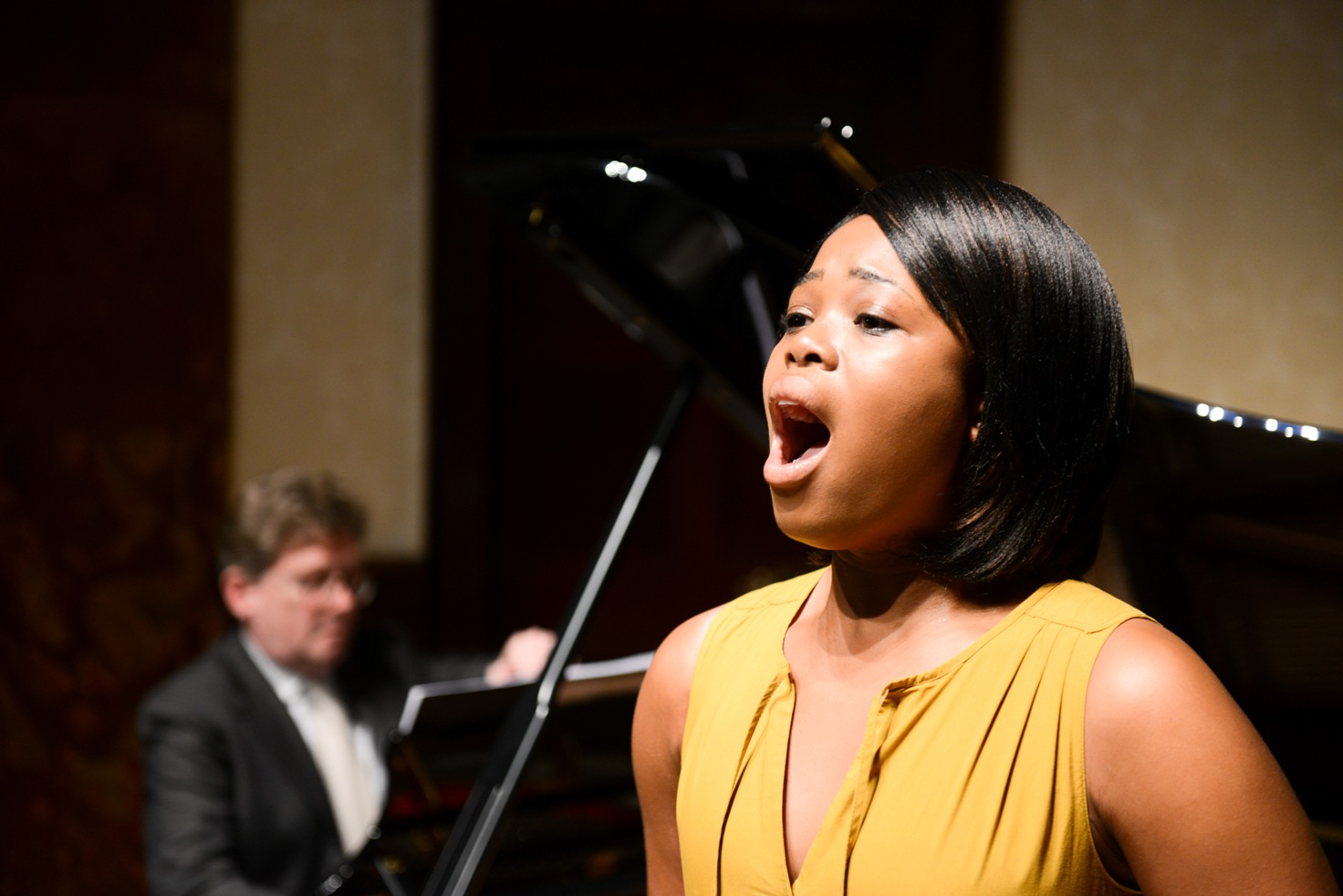 She hasn't looked back, and to go with a beautiful voice that's much richer than she or others first thought, a lyric soprano that can also cope with Sutherland-style coloratura, is a personality that's both absolutely self-assured and totally adorable with it. Yes, she has the star quality, the professionalism and the staying power, you can be sure of that. Catch her at her second London recital in the Cadogan Hall tomorrow tomorrow (last year's Rosenblatt recital at the Wigmore Hall pictured by Jonathan Rose); next stop, the Royal Opera (though she can't as yet reveal in what). When I met her – she was on a flying visit from Milan – I had to start at the usual place.
DAVID NICE I was instantly captivated by what you said on the radio, and I apologise, it's probably a bit boring for you, especially at the end of a long day of interviews, but it was so charming what you recounted about how you came to opera. Would you mind repeating that, and then I'm sure we can take a different line from there. You came from a non-operatic background, didn't you?
PRETTY YENDE Definitely, but music has always been in the house, and I've always been singing in church, gospel and church hymns – I was in the congregation, but I was also the youth leader, and in the Sunday school I used to be the soloist starting off the choir, so my singing career came from there, and that's where I got my confidence from [big laugh]. I only got to know about opera in 2001 when I heard the British Airways music and that was only 10 seconds for me that were so amazing. It spoke to my soul, somehow I knew what it was, but my mind didn't understand. So I went to my high school teacher and asked him what it was. He told me it was from an opera and I said, wow, can human beings do it? I was 16 at the time, because it sounded so supernatural to me. Somehow it just made everything else stop and love beyond measure, joy beyond measure, beyond the love of my family, I was always lucky to have such a loving family and to live in such a beautiful town, but it was beyond all that.
So you didn't have a hard upbringing, you had a pleasant one?
Very pleasant, I've always been the happy child [laughs], and so hearing these voices, it was just something 10 times or 100 times better, and I thought I need to do this, to ask what it was, and as soon as he said it was humanly possible, I said, you must teach me because in my heart I believed he could do it, I didn't know whether I had the voice to do it, but I knew I had the will, I'm a good student [laughs] and somehow I knew I could be guided, I mean, thank God, the talent was there, I would have been imprisoned if not. So to start with I joined the high school choir, and then I pursued my vocal studies in Cape Town.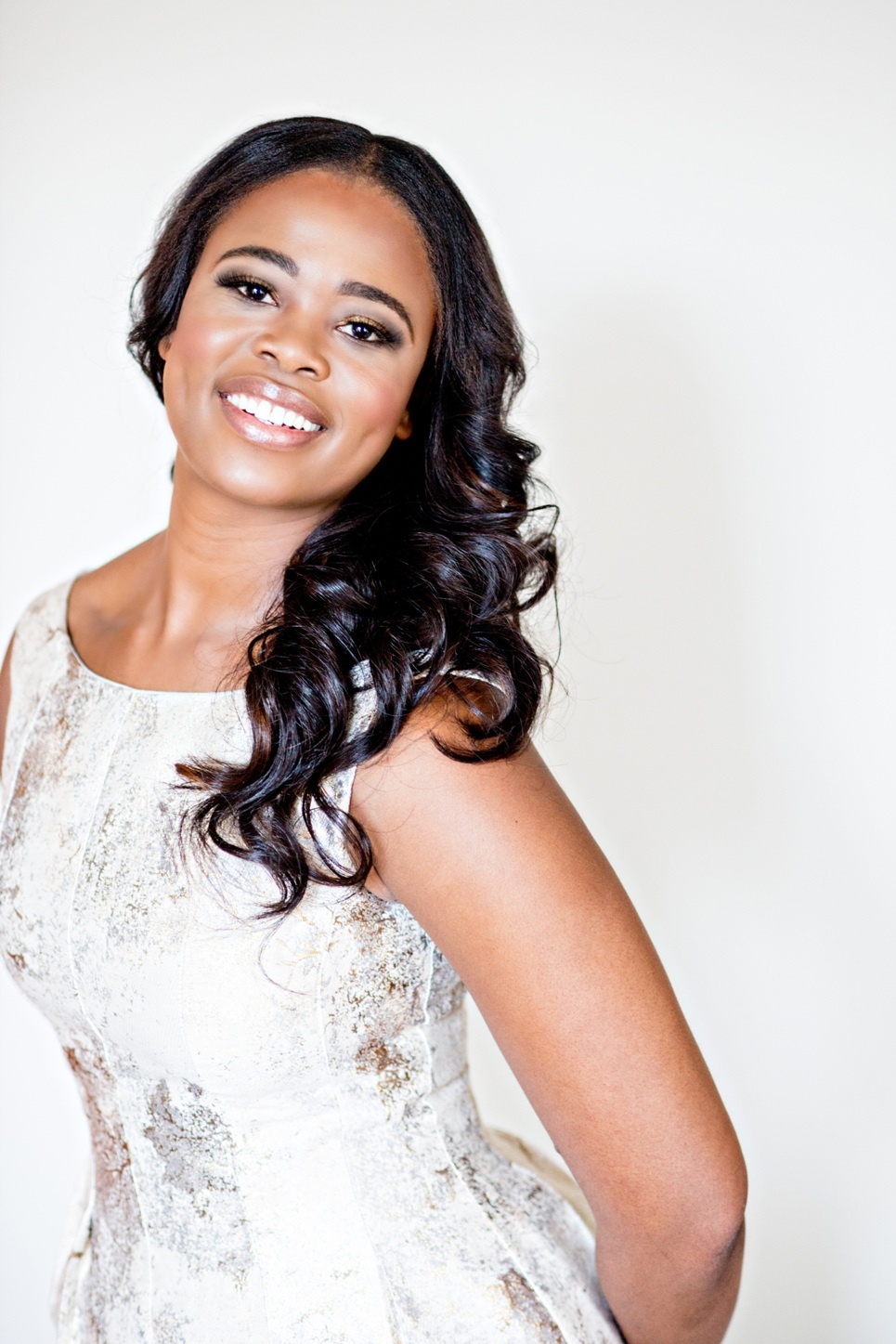 I had a fantastic teacher there, I wouldn't be here or continuing the journey, if I didn't have a good base. Her name is Virginia Davids, she's South African, and she really taught me the best lessons for any artist, which has been incredible for me. She spent time with me allowing me to love my voice, number one, to accept it, and to actually know that it's not just the sound, the world of music is much deeper, and if I'm willing to go beyond that, then I'll be special. If I just want to make beautiful sounds like everyone else, then I'll just be normal. It's an identity – I don't know whom I said it to, I've been talking the whole day, but there's a reason why you still want to go and see Traviata sung by Fleming or Pretty, or whoever else, because each time that character has or gives birth to a new identity, it becomes unique, because of what that person brings to it, that's what keeps the music alive. The hardest part is that I can not actually make the audience feel what I intend or what I want them to feel, it's out of my hands, it's really hard.
But if you have the confidence of knowing what you intend, doesn't that give you the right feeling?
Exactly. But I can not have the critic see that, because anything new cannot be really understood, and the hardest part is just that it's OK for me to continue to pursue that, because that is my art. When I studied singing I never knew there was going to be a critic, someone who said yes or no.
Surely it's the audience's response which lets you know, and you pick up on silences, warmth, intensity.
Definitely, for me this is very personal. Because somehow I must know if you can feel what I felt when I heard this opera for the first time, because it has been my quest. For me I can easily not wear contact lenses, because if I don't see you, it takes away the tension and the nervousness of knowing there are 4,000 people listening to me, but for me it's different, I must have the contact lenses, I must not have the lights too dark, because I'm going to feel alone. It's like friendship, I have to feel in recital that you are listening, you have to feel that I'm nervous about making the conversation but I'm trying. I have to be the vessel of the music, and for me it gets that personal, that's what excites me about doing recitals, because I have to feel that give and take, and you can feel it, it's extraordinary.
Also I feel that music goes beyond language, it goes beyond the consonants and the vowels and the technique and anything else as human beings. Somehow I never knew if it was Italian or French when I heard that duet, but I felt it in my soul, and I feel that music has its own language that goes beyond the black and white musical notes, and I think the quest is to go to that point, because then it becomes alive, then it becomes memorable, not just beautiful noise or beautiful sounds, then it stays with you forever.
Can you pinpoint any moments in performances where you've actually felt transported?
No, I think for me I will have it as time goes by. At the moment I don't know how it feels like. I'm hoping I will experience it, with growth I will know what it feels like, because I think I get caught up in making sure I know all the words, that I get all the notes, that I don't forget what I want to do for that piece, and I feel that until I get to a point where I'm so close with my voice in terms of understanding the instrument, like I would understand that if I need to drink water my body understands what I have to do so that I don't die. So I don't know when I will achieve that, but I think that it will be in the place where I let go of everything that has to be done and listen myself and not just give. I haven't experienced that yet personally, but I've had it come from the audience side, where people come and talk from the audience side and they say, when you sang, something happened, when you sing, I become happy, that is like a confirmation that it is happening. I cannot be aware because I'm so caught up in making sure that everything's OK, but somehow that communication happens, but I wish I could experience it myself…
Watch Pretty Yende sing "Bel raggio lusinghier" from Rossini's Semiramide
I'm interested about your first teacher in Cape Town that she didn't push in any one direction but asked you to discover for yourself.
Definitely. I think when I started my studies with UCT [the South African College of Music is part of the University of Cape Town] I was amazed at how great everyone sounded, and I thought, I can't sing like that, my voice is not that beautiful, I'm not that good, I shouldn't be here, why am I here, I don't even know what this thing is, and hearing these glorious sounds, I felt I don't belong here. But she said to me, Pretty, show me your hands, are the fingers equal? And yet each and every one of them is there for a purpose, for it to really look like a hand. And so everyone has their own package. You have yours, you haven't opened it yet. It's OK to appreciate everyone else, but each and every one has their own space, you can appreciate, you can compliment, but don't look down on your own package. And she made me to actually love it, to accept it. And I've learned that is one of the most important things, because you cannot expect an audience to accept it for you. You cannot expect anyone else – it's like allowing yourself to know, this is Pretty, this is me, I'm born this way, I cannot change the colour of my skin, I cannot change my height, this is my gift.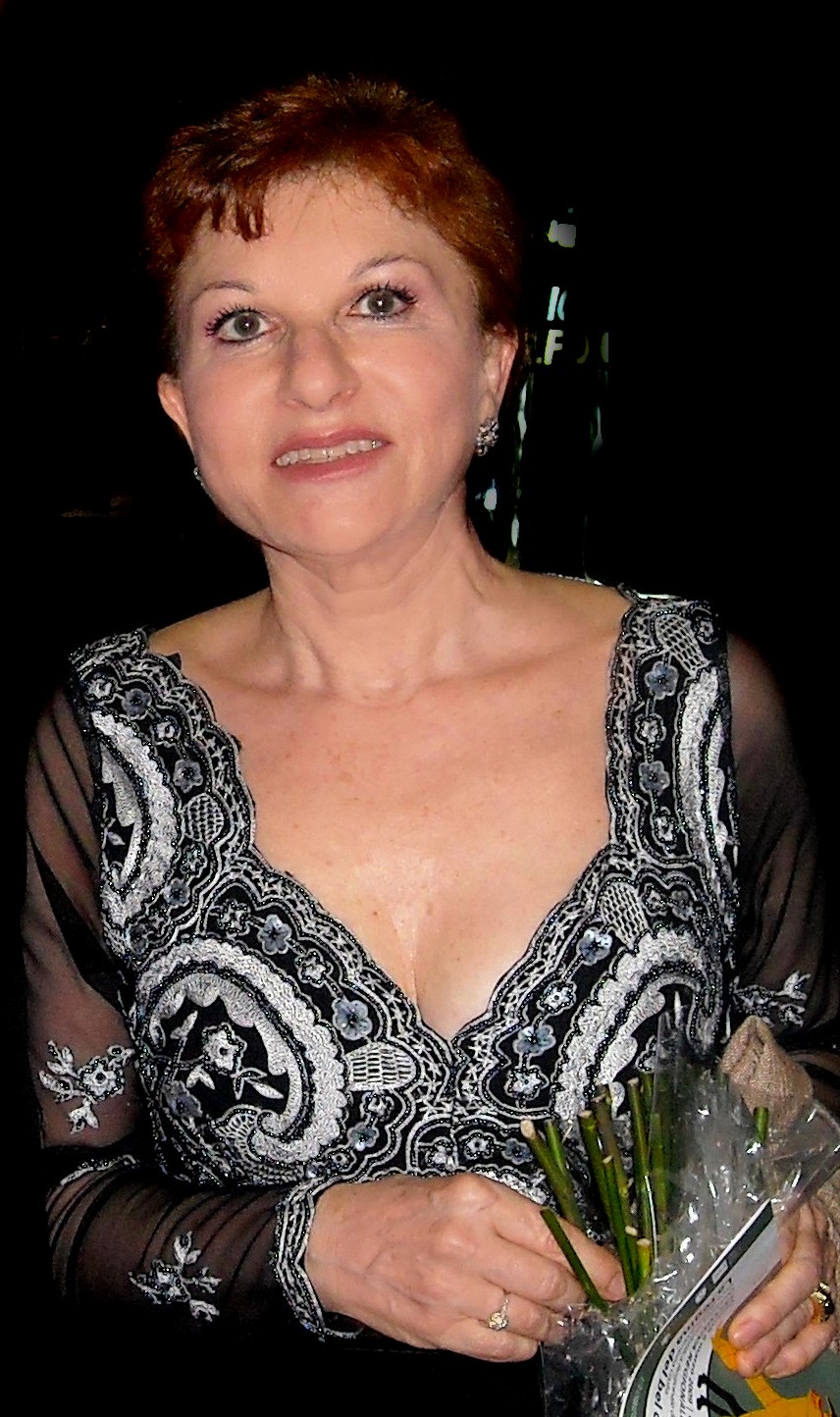 So it's the same with the voice. It will take time. It has just been a few years, don't expect to run it like a marathon, training takes years. This has helped me to enjoy my voice beyond pure vocal technique, to do it naturally, everything must come from nature. She didn't try to create a sound. Every time I tried to create a sound, it wouldn't work, it wasn't me. So everything was to try and get my primal sound and go from there, which is something that connected to my current teacher Mariella Devia (pictured right), she said the same thing, Pretty, everything comes from nature, we cannot go against nature, so if you remember what your teacher told you in South Africa that's the way, if you go anywhere else, you will get stuck. And in fact yes I did. It was not only when I went back to my – because I had a gap in between the [Milan La Scala] Academy, having 12 people telling me how to sing, going back my voice was just gone beyond what I thought it could because I went back to the natural way of singing.
Did you go straight from Cape Town to La Scala?
Yes, that was the Young Artists Programme. It was very hard for me because I only had one person telling me how to sing, and then at the Academy I had 12 people. That was the only overwhelming time in my life, because I didn't know whom to listen to. Because almost all of them did not have one idea, there were almost opposites, that's when I learned to really know what I would like from my voice, and also to know that not everyone who wants to help can help. Mariella Devia was after, in the Academy I had Mirella Freni, who was amazing, she was the one who advised me to go the bel canto route, she felt the voice had really something special, and also having the years to my advantage of actually having a longer career if I take one step at a time.
You give me goosebumps when you mention Freni (pictured below) – so many sopranos cite her as the best example of vocal survival. But she's also, I imagine, an inspiring person.
Definitely. And so having these kinds of women make me realize I've been in great hands, because from her I went to Mariella, who's still singing and lives in Rome.
Among the roles you started tackling, what felt good for you?
I sang Musetta, Norina in Don Pasquale, [Massenet's] Manon in South Africa before I came to Italy, but I think one role that has been incredible to learn has been Lucia [di Lammermoor], which I debuted last year in concert in South Africa with Richard Bonynge, just learning about the role, because it was different from all the other roles which were [clicks fingers], closer to me.
You'd not experienced madness.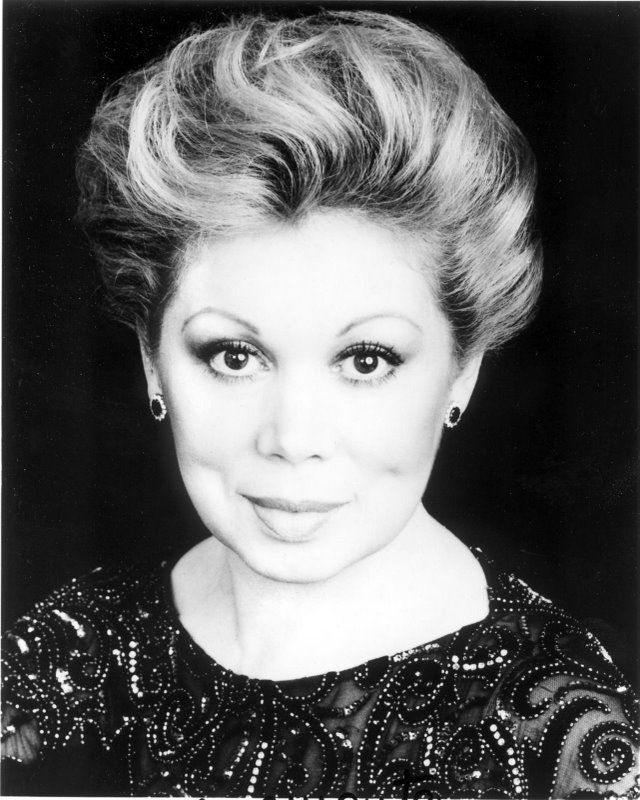 No, or emotions that I never knew could actually happen, and yet I knew that I cannot sing it if I do not understand those emotions, it cannot come to be, it will just be beautiful sounds. And I come from a school that says you have to go beyond that. I could not cheat, it felt wrong. And so it taught me about what it means to be an opera singer. Because when the old school meant timing, this role taught me that, because you can't just sing it, it goes to experience and emotion. A difficult journey. One of my mentors in La Scala had said, have you looked at Lucia. And I'd looked at everything but, because it's a role done by real coloratura sopranos, lighter voices, also because my way of singing then was really based on lyric roles until I came to La Scala. But learning I Puritani and Amina in La Sonnambula, I said, well, maybe I'll just look at it. And when I looked at it I could not let it sit, it caught me, I was almost drawn to it, and It just got better and better, and I thought, maybe I can sing it, it has been so hard technically that I don't think I'll ever see another role that hard, but it has actually grown artistically that everything else afterwards will just be a cup of tea. I'm looking forward to debuting it in Berlin next year with Deutsche Oper, Joseph Calleja is my lover. That's huge, two performance, which is great, for a start, but also being my first dramatic role.
Fascinating that you had input from the greatest Lucia's husband. I imagine Bonynge was helpful.
Incredibly helpful. I said, maestro, I would just like to sing this once, I can only sing it once. And he said, well, Pretty, let's go over it, and we went over it, and he said, as far as I can tell, if you take the right steps, you have many Lucias ahead of you, not just one, and for him to say that – well, he knows. Because I felt that my voice was too dark and heavy for it, and yet Bonynge and the Italian school say all those people who sang it in the past had good middle voices, because if you look at the entire bel canto repertoire it requires good middle voice, because the show-off high notes are not written in the score, and yet somehow they've been the signature roles.
The challenge is that coloraturas of the past used to sing the top in head voice, but Sutherland took the weight up there.
Exactly. And I was excited when I heard Montserrat Caballé. Because she often did it without the very high notes. And yet the entire evening is through the emotions, somehow, and if you are able to communicate, that's what it means.
You sang Adèle in Rossini's Le Comte Ory at the Met, that's a huge house, did it pose any problems for you?
It was really amazing singing at the Met, I love La Scala, it's been my home, but I remember having my audition at the Met before I actually did Adèle, my voice just loved the hall, the auditorium was embracing my voice. Somehow the acoustics are amazing, which is one of the reasons why when I got the call to say, could you sing Adèle, having had the experience of knowing how my voice sounded there, I said, why not [claps hands]?
It was quite last minute, I understand.
It was a month before. I was at home in South Africa, so I had to learn it with the actual score when I got to the Met several days before opening night. Which was extraordinary, but having Juan Diego [Flórez, pictured with Yende right, copyright Marty Sohl/Metropolitan Opera] and the Met supporting has been incredible, that was it. I love singing at the Met!
Who are your vocal goddesses?
For me I don't have just one. I love the natural way Mirella Freni sang, it all came just naturally, there was fluidity and ease. But I loved the beautiful sound of Caballé, it was almost hypnotic. I love the drama and the way Maria Callas would tell the story in just one phrase. Each score came alive with that woman. I love the science of Mariella Devia, the way that each note is mathematically calculated and so perfect, how is that humanly possible? So each is special. The natural voice of Luciano Pavarotti, he would just open his mouth and you'd go wow. The artistry and intelligence of Domingo, the passion of Rolando [Villazón]; the charisma of Anna Netrebko, the sincerity of Joyce DiDonato, the amazing sensuality of Renée Fleming [laughs very loudly].
Would there be a wider realm, examples in the bigger world that help you? I'm thinking of how Nicole Cabell cited Kate Bush.
For me anything is inspirational, because somehow, as wide as it may seem, it's really just one world – when you look at actors, the pursuit is the same, to be able to communicate, and somehow, and you wonder, how can they do that?
You're on a trajectory – are there any roles you particularly want to sing?
I'm interested to see the growth of the voice and how much it will allow, because it's one thing wanting to sing everything and another to give the respect to the voice, how do you say no, the voice says not yet, or yes to La Traviata because it's a role I love, knowing how it feels, and this is the main thing I've learnt from all these ladies, Pretty, if you listen to the voice, let it guide you, if you respect the voice you'll sing for the next 40 years. And Montserrat said it, don't ever sing things with the voice that you will have, sing things with the voice that you have now.
Overleaf: watch Pretty Yende sing "O luce di quest'anima" from Donizetti's Linda di Chamonix
I have to feel in recital that you are listening, you have to feel that I'm nervous about making the conversation but I'm trying
Explore topics
Share this article