Lugansky, Queen Elizabeth Hall |

reviews, news & interviews
Lugansky, Queen Elizabeth Hall
Lugansky, Queen Elizabeth Hall
Intellect and heart meet in stunning Rachmaninov, prefaced by sombre Franck and Prokofiev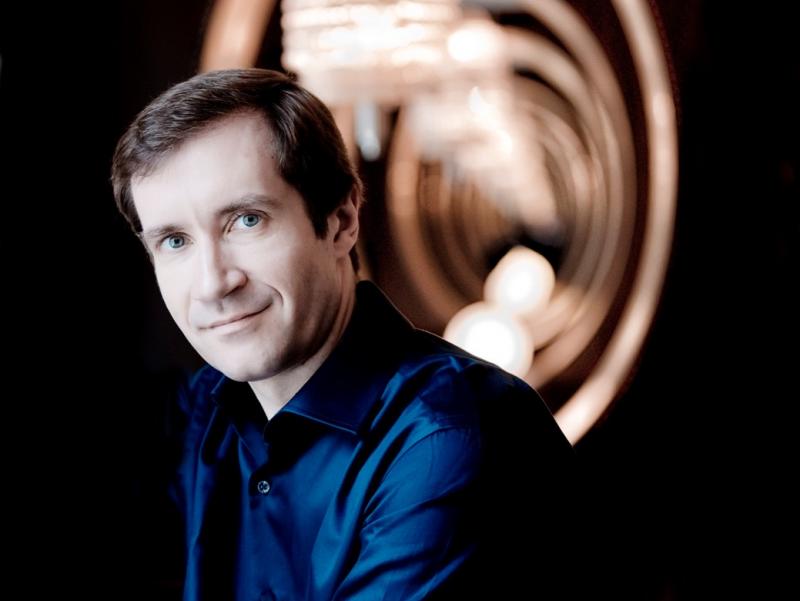 Nikolai Lugansky: Apollonian control and poise
Am I alone in a readiness to sacrifice all four Rachmaninov piano concertos – though maybe not the Rhapsody on a Theme of Paganini – in favour of the second sets of Preludes and Études-Tableaux? Probably not, after last night, when Nikolay Lugansky unfurled the 13 Op. 32 Preludes as one discombobulating symphonic cosmos. This is probably as close as we can come today to being in the presence of Rachmaninov himself, the greatest recorded pianist I know.
Some find Lugansky cold. Let's just say that he favours Apollonian control and poise over Dionysian abandon, though not always. And if Apollo usually means the sun, then in the programme's first half this lyre-bearer sang his songs in the shadows of murky minor keys made limpid and lugubrious laments. Franck's Prelude, Chorale and Fugue made a colossal, at times forbidding opening, looking forward to the Rachmaninov in the way that Lugansky outlined a real face through the black silk veils of notes. Unusually for Franck, it sounded always pianistic and never organ-like, huge climaxes terraced and just spacious enough.
The first two, sombre movements of Prokofiev's Fourth Sonata showed a finish that perhaps didn't allow for the usual atmosphere but even so turned corners and rounded each argument off with a master's touch. As for the fireworks of the finale, even the great Sviatoslav Richter had trouble with the ultimate splashes. Not so Lugansky, again giving the minutest extra space at times for everything to be heard and powerfully registered.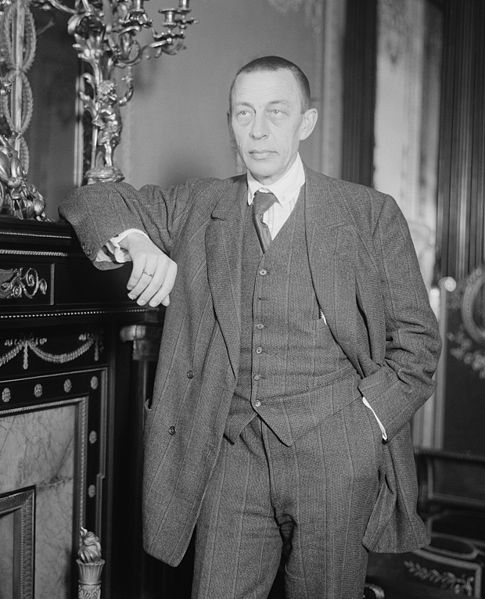 Intellect and heart met most fully, though, in the stunning Rachmaninov sequence (the composer pictured right). It might have been kinder on the audience's power of concentration, though the artist's never faltered, to have split the Preludes between the two halves. But then every pause, every last sustained note of each number and its relationship to the next made perfect sense; any longer break would have dispelled the rigour of the composer's connections. Rachmaninov doesn't simply work in pairs of major and minor keys; the opening C major can be disturbing, while the restless trotting of No. 11 in B major is flanked by similar rhythmic figures. One peak came when Lugansky overwhelmed us with the bright cavalcade of No. 3, the most dogged journey into Hades of its E minor successor and the radiance of the beloved G major Prelude, infinitely richer in context and only becoming transcendent by careful degrees.
Never was a sequence more resplendently crowned than by the D flat major radiance of the anything but unlucky Thirteenth Prelude (though inexplicably it rarely gets excerpted in selections). The Gorky epitaph Prokofiev attached to his radiant late Cello Sonata – "mankind, that has a noble sound" – could even more pertinently be applied to this tearful apotheosis. Lugansky always gives perfect, ineffable space to slow movements, as emphasised by two of his three encores – an incandescent Mendelssohn Song without Words (why don't we hear them more often?) and Medtner's seemingly improvisatory Canzona Serenata – further emphasized. Redundant after Rachmaninov's highest peak they might have seemed in other hands. But Lugansky, like the Medtner piece with its supernatural fluidity, could have rolled on majestically all night and not have tired us or himself. I've been five-star crazy over several pianists recently -not least David Kadouch and Steven Osborne - but this one caps them all. Inspirational, unsurpassable.
This is probably as close as we can come today to being in the presence of Rachmaninov himself, the greatest recorded pianist I know
rating
Share this article