CD: La Roux - Trouble in Paradise |

reviews, news & interviews
CD: La Roux - Trouble in Paradise
CD: La Roux - Trouble in Paradise
Elly Jackson has matured musically in her absence: but is that for the best?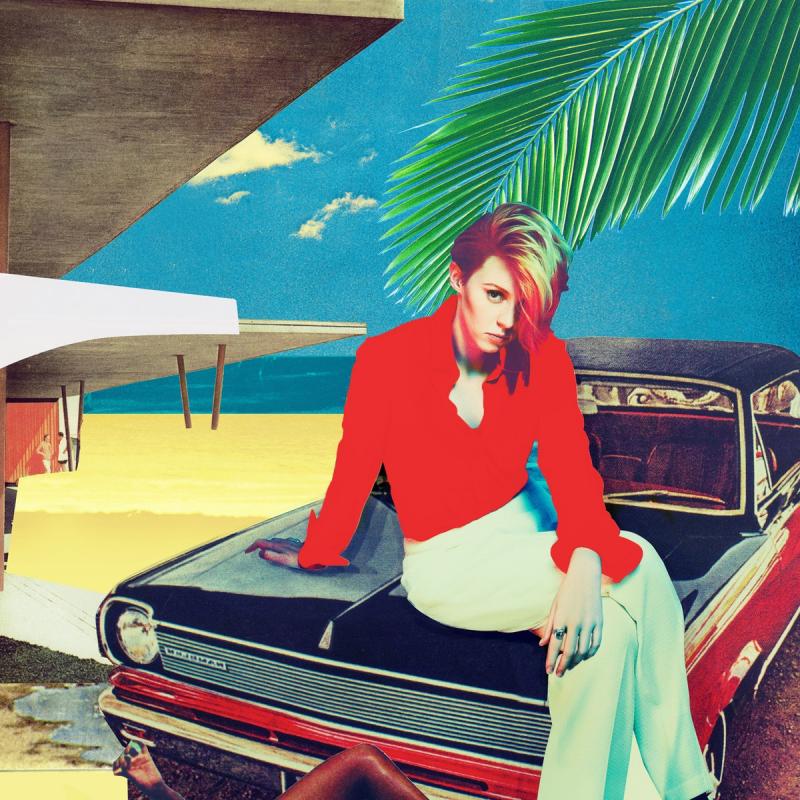 La Roux: revelling in discomfort
The Eighties revival, as is now well documented, has lasted far longer than the actual Eighties. And Elly "La Roux" Jackson is a vital figure in maintaining its durability, coming as she did to massive fame just as the effects of the turn-of-the-millenium club scene electroclash were wearing off, and making sure that plinky-plonky electropop keyboards, icy attitude and sculpted hair were kept on the cultural agenda.
Her musical style was entirely distinctive, if a little piercing – it was no surprise that she achieved the success she did, so complete was her mix of sound, look and persona. It felt limited, though, and when she went off-radar for several years one couldn't help wondering if she'd found her schtick was a cul-de-sac.
Not, apparently, so. On the evidence of this album, she has been knuckling down, honing her craft and working out how to parlay her initial punchiness into something deeper and more sustainable. The style and attitude remain, as does the rooting in the 1980s, but the voice is richer and less shrill, the songwriting is more sophisicated, and the reference points are more diverse.
Now, as well as electropop, we have Grace Jones as produced by Trevor Horn, we have all kinds of pop-soul, we have Nile Rodgers's work with Madonna, Bowie and (on the fabulous "Tropical Chancer") Carly Simon. Despite wilfully trashy titles ("Sexotheque", "Kiss and not Tell"), the title is apposite: the overwhelming feeling is of edgy luxury. Jackson hasn't lost her fierceness or awkwardness, but has somehow found a way to revel in discomfort and turn it into something you want to dive into. This album is a glorious vindication.