Fuse ODG, Under the Bridge |

reviews, news & interviews
Fuse ODG, Under the Bridge
Fuse ODG, Under the Bridge
MOBO-winning Afrobeats artist launches debut album in a blast of festival joy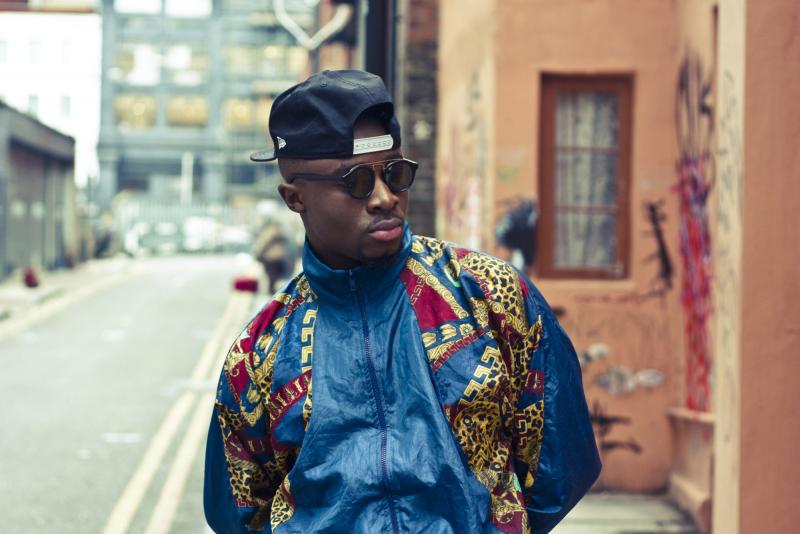 Fuse ODG: from Brixton to Accra in technicolour beats
The Afrobeats scene is coming to a venue near you. Anglo-Ghanaian artist Fuse ODG, who won the best African Act MOBO last week for the second year running, launched his first album T.I.N.A. last night with a relentless, exuberant performance that brought out the African party flavour to these songs. His album release and tour, on the back of the MOBO success, marks a significant moment in his progression from niche internet popularity to the mainstream.
Fuse is a working model of how to create a music career online, and his profile has been raised to its current breaking-through status thanks to the huge YouTube successes of, among others, "Azonto" and "Antenna ft Wyclef Jean". This album, with a bumper 16 tracks, contains versions of several of Fuse's singles, and feels as much like a collected record of his career to date, for those who missed the original YouTube release, as it does a release of new material.
Anyone new to Fuse's music needs to appreciate that the "s" on Afrobeats changes its meaning completely: the Afrobeat of Fela Kuti is a distant ancestor of this artist's blend of British and West African rap, pop and rock. Even on the most Western-sounding songs, however, there's often an attractive decoration of, say, highlife guitar, and his repertoire genuinely runs from Brixton to Accra.
'Beautiful Sunray' did feel a little like having Red Bull poured in the ears
The stage was a busy place, humming with party mood from the off. Fuse uses six instrumentalists and three backing singers, and there were often several collaborators (Krept and Konan and G Frsh both made appearances) on stage continually, not to mention dancers and numerous members of the audience invited onto the stage. The dancing (especially for the now-famous "Azonto"), waving of the Ghanaian flag, and retina-sizzling orange and pink backlighting all contributed to the celebratory vibe.
The energy builds and builds at a Fuse gig. After some fairly listless support acts, Fuse immediately fired up the mainly YouTube-generation audience (Under the Bridge was apparently sold out, though didn't feel full) with favourites like "Million Pound Girl" and "Bucket Full of Sunshine". Live performance strips away some of the processed veneer of the recorded tracks to give even his most familiar songs a hit of spontaneity. Next came some of his African repertoire, also rendered more vivid by colourful stage antics. The second half of the gig ramped the adrenalin remorselessly, hit after hit creating a frenzy on the dancefloor. Towards the end, tracks like "Beautiful Sunray" did feel a little like having Red Bull poured in the ears, but for his fans, that's the appeal.
As for the African connection, the album's acronym, "This is the new Africa", was spelled out several times, but the positive message he wants to convey will resonate most powerfully by showing rather than telling. For once, rather than a Western musician opining about the continent's fate, and reinforcing a perception of victimhood, there's an authentically African musician demonstrating the vitality of African musical culture. That has to be worth an evening of anyone's life.
Overleaf: Watch video for "Antenna ft Wyclef Jean"
For once, an authentically African musician demonstrating the vitality of African musical culture
rating
Explore topics
Share this article