Preview: John Coltrane's A Love Supreme |

reviews, news & interviews
Preview: John Coltrane's A Love Supreme
Preview: John Coltrane's A Love Supreme
Unique fusion of spiritual and musical inspiration 're-envisioned' for 50th anniversary performance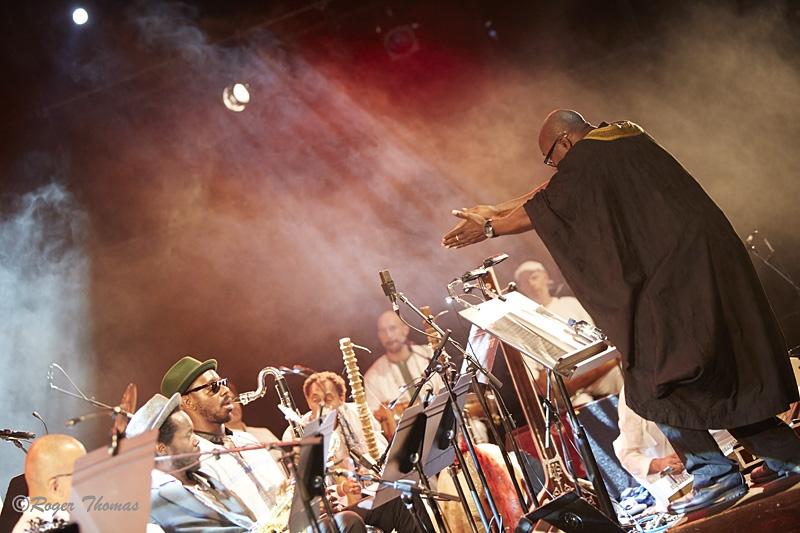 Orphy Robinson conducts the Enlightenment Ensemble
John Coltrane's album A Love Supreme, recorded 50 years ago next week, is second only to Miles Davis' Kind of Blue as a revered document of jazz recording.
Inspired by Coltrane's spiritual awakening on overcoming his addiction to heroin and alcohol in the late 1950s, it has (by his standards, at least) a relatively simple structure, following a four-note motif through four movements with the quasi-religious titles "Acknowledgement", "Resolution", "Pursuance", and "Psalm."
The spiritual intensity of Coltrane's tone, and the aspects of the prodigious technical accomplishments of the final years of his life, are what make the album so remarkable and enduring. Coltrane's technical innovations include the sixteenth-note phrases which enabled him to explore large numbers of chord progressions in a solo, and the exploration of modes and scales as an alternative to the chord progressions of traditional jazz.
Coltrane was a gentle, humble man in his personal life, yet Miles Davis (in whose quintet he played for many years, including on Kind of Blue) said, "You have to remember, Coltrane was a very greedy man." He wasn't, it's assumed, suggesting Coltrane was a hog at the tour motel buffet, or even alluding uncharitably to his various addictions (which contributed to a tragically early death), but was probably describing his appetite for creative and intellectual novelty, which was ravenous.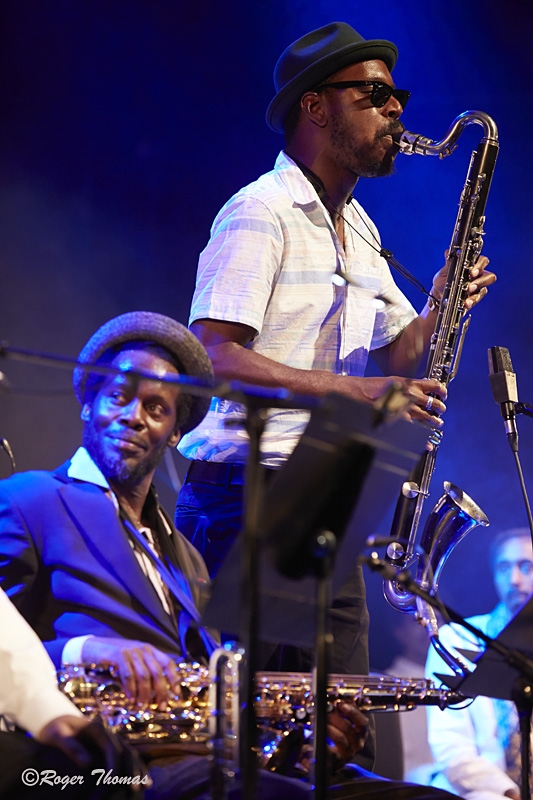 Having had a fairly conventional musical education, learning clarinet at school and playing in a navy band, Coltrane spent much of the Fifties playing sax in Dizzie Gillespie's band, without achieving anything particular of note. It was only after the break with addiction, which came crucially in 1957, that Coltrane's reputation as a performer and composer of startling and technically outrageous originality began to grow. After A Love Supreme, Coltrane's style became more technically and musically extreme, with ever-longer solos which eventually seemed to obliterate any interest in tonality. What would have come next, had he lived, is impossible, if intriguing, to imagine. A Love Supreme marks a rare coming-together of musical, technical, and spiritual inspiration. It's not the most technically demanding music Coltrane wrote, but its fusion of passion and intellect is in many ways the climax of Coltrane's career, and by extension one of the landmarks of twentieth-century jazz.
As a tribute to and celebration of this extraordinary event, flautist and composer Rowland Sutherland has arranged Coltrane's work for his 15-piece Enlightenment Orchestra. With singer Cleveland Watkiss, saxophonists Steve Williamson (pictured) and Shabaka Hutchings, and pianist Pat Thomas, directed by Orphy Robinson from the xylosynth, the band has some of the most experienced players on the avant-garde jazz scene. Intriguingly, and apparently in an attempt to draw out the piece's spiritual and world music inspiration (Coltrane drew broadly on Indian and West African spirituality), Sutherland has included parts for kora, tablas and bata drums, which aren't in Coltrane's quartet version. The direct referencing of Coltrane's non-Western sources in this way could be brilliant or clumsy, but when the starting point is a piece so inspired, the performance will fascinate, at the very least, and has the potential to be a monumental event.
Next page: listen to Coltrane's A Love Supreme on YouTube