Self: Image and Identity, Turner Contemporary |

reviews, news & interviews
Self: Image and Identity, Turner Contemporary
Self: Image and Identity, Turner Contemporary
Is Van Dyck really the father of the self-portrait?
Wednesday, 04 February 2015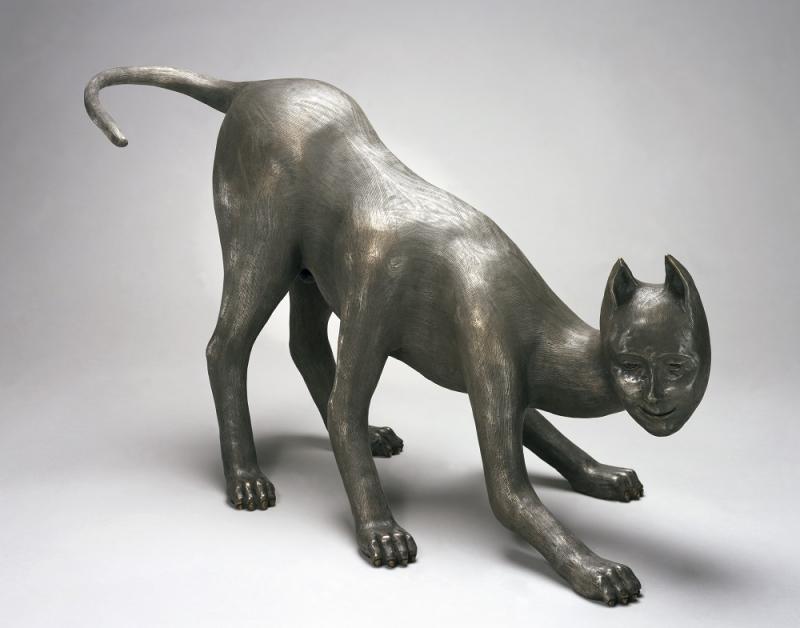 Louise Bourgeois, 'Self Portrait', 2007
It seems only right that Sir Anthony Van Dyck's last Self-portrait, 1640-1 (pictured below right), saved for the nation last year as a result of a very public campaign, should now embark on a tour of the country as much in recognition of the 10,000 or so individuals who contributed to its purchase fund, as of its significance to British portraiture.
And so it is that Van Dyck's deceptively simple painting finds itself in Margate with an entire exhibition assembled around it, marking a turning-point, a moment of genesis even, in the history of artists' self-portraits in Britain.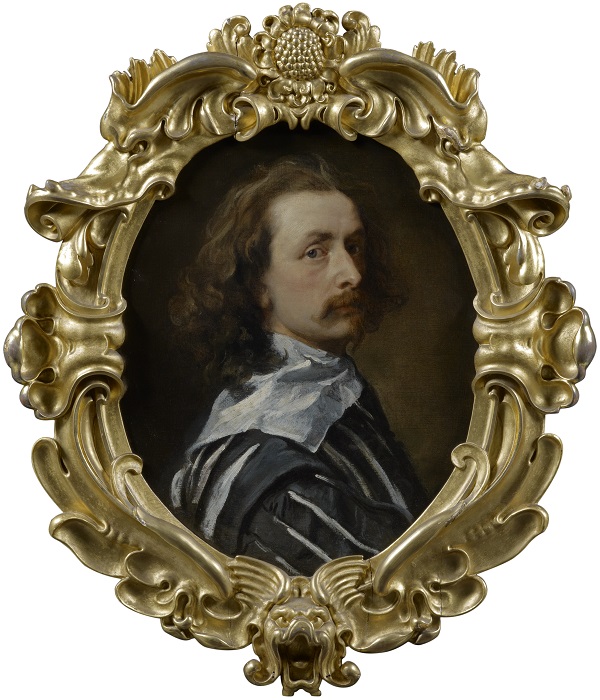 The narrative is an unashamedly celebratory one, and for the most part it holds up well, helped along by plentiful and varied examples of Van Dyck's influence from the 17th century to the present day. The self-portrait is not a big painting, but its modest proportions belie the immense self-assurance, perhaps even arrogance of Van Dyck, who rejected the relative anonymity and craftsman status normally afforded to artists, in favour of unprecedented celebrity.
Van Dyck's costume is that of a courtier, not a lowly servant, and the very act of painting his own portrait, appropriating a form reserved for the aristocracy, is one of self-aggrandisement. And yet this is very much the self-portrait of an artist, his right arm raised slightly as if holding a brush, his gaze as much an artist's scrutiny of his subject, as a sitter's acknowledgement of the viewer. There remains some question as to whether the painting is finished, but it is surely rather beguiling to think of the contrast between the exquisitely painted face and the looser, more expressive brushstrokes of the drapery as a commentary on the business of painting itself.
The influence of the painting was keenly felt and it finds an echo in the image of court portraitist Sir Godfrey Kneller, 1685, who nevertheless glances over his shoulder rather stiffly, compared to Van Dyck, lacking his elegance and lightness of touch. Even in the 20h century, this mode of self-portraiture persisted, with the sisters Doris and Anna Katrina Zinkeisen each conveying a strong, but distinct artistic persona that reflects the social fabric of the time as much as the individual concerns of each woman.
The society portraitist Doris Zinkeisen aligns herself with her clientele, her lavish painting from the 1920s serving not only as an advertisement, but as evidence of her own elevated social position. Her sister's image, from circa 1944, engages a very different sensibility; Anna's use of the graphic style and visual lexicon of wartime posters, her rolled-up sleeves and her brushes slung under her arm like tools, very forcefully reject the label of "lady painter" (Pictured below: Anna Katrina Zinkeisen, Anna Katrina Zinkeisen, c. 1944).
Gender has continued to be fertile ground for artists exploring their own identity, and for Margate's own Tracey Emin, the autobiographical takes centre-stage. The inclusion of Emin's film, Why I Never Became a Dancer, 1995, introduces a heightened sense of place, a powerful ingredient here on the windswept shores of north Kent, and one that is brought to bear again with the inclusion of Whitstable artist Jeremy Millar's Self-portrait as a Drowned Man (The Willows), 2011, and perhaps even Turner's excruciatingly self-conscious watercolour of himself as a teenager.
The British bias that results from the high proportion of National Portrait Gallery loans emphasises the rapid development of the artist's self -portrait in this country. The NPG's earliest example of an English self-portrait, a miniature dating from some 80 years before the Van Dyck and made more as a token of friendship than an artistic statement, makes a striking contrast with Van Dyck's subtle and multi-layered deployment of his own image.
And yet having built for Van Dyck this persuasive and impressive pedestal, the curators have set about undermining it in the most curious fashion. By including artists like Louise Bourgeois and Andy Warhol, who really cannot comfortably be absorbed into the narrative of British art, the absence of work by consummate self-portraitists like Rembrandt and Dürer suddenly becomes problematic, causing the whole edifice to wobble. By extending its range from British to international, the show's driving principle, which casts Van Dyck as the father of the self-portrait, loses focus and a degree of credibility.
Its modest proportions belie the immense self-assurance, perhaps even arrogance of Van Dyck
Explore topics
Share this article