Le Roi de Lahore, Chelsea Opera Group, QEH |

reviews, news & interviews
Le Roi de Lahore, Chelsea Opera Group, QEH
Le Roi de Lahore, Chelsea Opera Group, QEH
Top quality operatic voices in first London performance of Massenet exotica since 1880
19th century paper theatre design for 'Le roi de Lahore'
Now that opera houses mostly lack either the will or the funds to stage the more fantastical/exotic pageants among 19th century operas – the Royal Opera production of Meyerbeer's mostly third-rate Robert le Diable was an unhappy exception – it's left to valiant concert-performance companies like Chelsea Opera Group to try and trail clouds of kitschy glory.
Which, thanks to the usual astute casting of world-class voices for the solo roles and a remarkable semi-professional orchestra under Royal Opera chorus master Renato Balsadonna, they did last night.
A confession first. While received wisdom declares that Werther and Manon are Massenet's masterpieces, I've long been infatuated with the French parfumier's magical epics. It all started with Joan Sutherland's recording of Esclarmonde, the great prima donna taking on one of the most daunting roles in the repertoire (I even wrote to her as a teenager enthusing, and got a friendly letter back, complete with signed photo – now lost – of Joanie as Lucia - saying, "I don't think Covent Garden is very keen on doing the piece." They eventually did, and I failed to get to see it).
While Esclarmonde is a work of Massenet's Wagner-infatuated maturity loosely based on the Chanson de Roland, Le Roi de Lahore of 1877, also recorded by Sutherland and inspired (again rather vaguely) by a story in the Mahabharata, is his first full-length opera, written without a commission. It starts with a plot line essentially resembling the love-triangle of The Pearl Fishers by Massenet's friend Bizet – temple-virgin soprano loved by tenor and baritone – but takes a different course; suffice it to say that the tenor hero dies in Act Two but carries on singing to the end of Act Five.
The music takes some time to kindle, with only some experimental and much-repeated battle music and a pretty duet for soprano and mezzo rising to the top of the first act and a half, but the opera-by-numbers of the early stages is still quite something in the hands of a master, as Massenet already was at the age of 30 when he began work, and he eventually unleashes some fabulous and camp exoticism.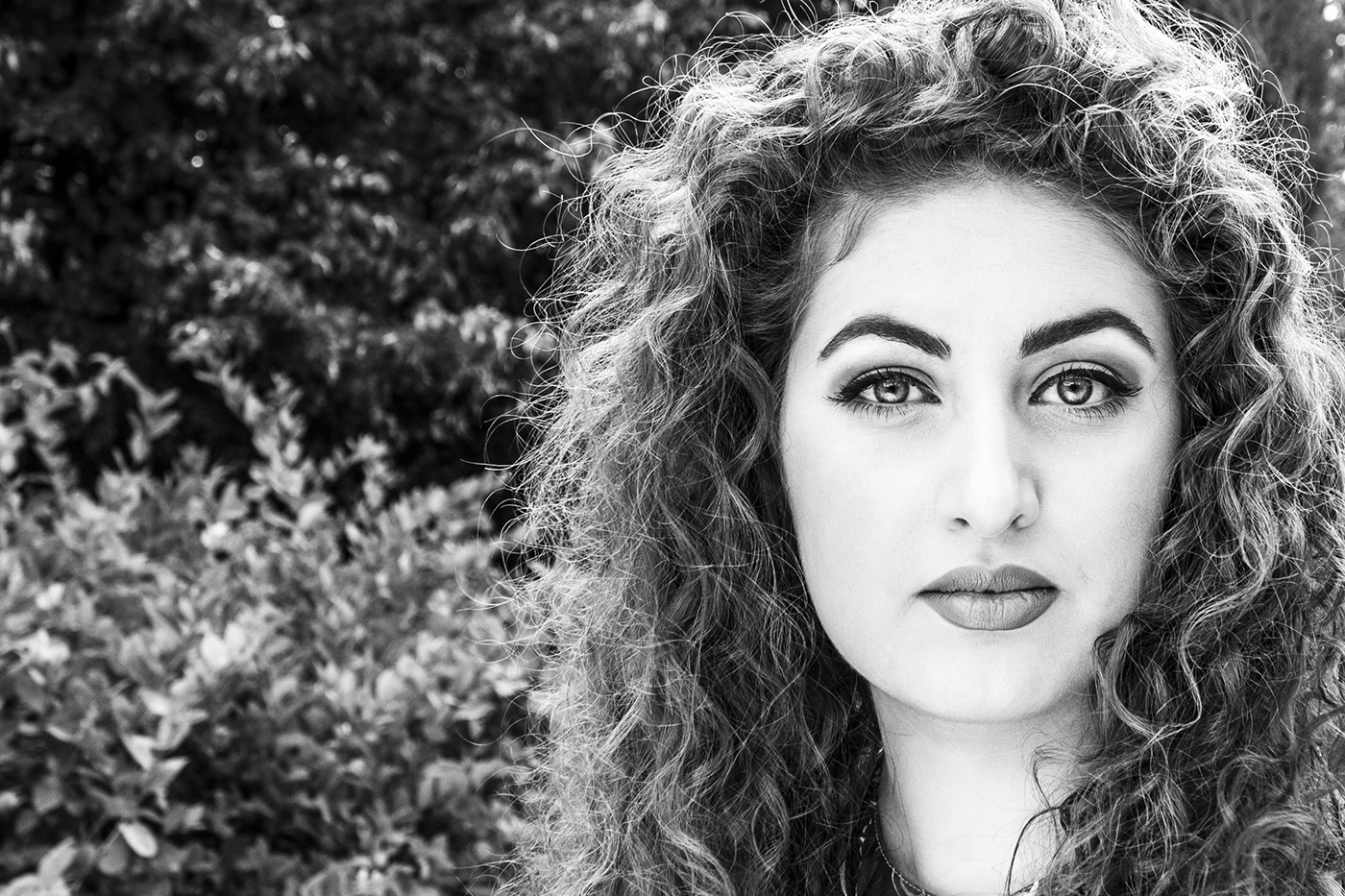 Balsadonna and his forces hooked us from the first with the blend of belligerence and unmistakeably French lyricism. The COG strings now have real sheen in impassioned unison passages like the portrait of the protagonist as eternal sufferer. There was also the satisfaction, sometimes the amazement, of finding all the solo roles well cast, starting with Jihoon Kim's loud, unmistakeably bass High Priest Timour. William Dazeley as wicked, lustful Lahore minister Scindia may have found the role a stretch for his essentially lyric baritone, but he went for it heart and soul, achieving beauties in his Act Four Arioso which would have been beyond coarser, more obviously Italianate baritones. For a second night running I missed veteran Robert Lloyd – indisposed both for the Royal Opera Magic Flute's noble temple guardian and for promotion to Hindu god Indra – but we heard promising and, again, beautifully legato sounds from young Australian bass Joshua Bloom.
The marvels, though, were to be found in the lovers' music. The Sitâ, hypnotically striking Armenian soprano Anush Hovhannisyan (pictured above) has already made a mark on the Royal Opera's Jette Parker Young Artists Programme, where I heard her sounding wonderful as the Voice of the Falcon in Strauss's Die Frau ohne Schatten, and the Sutherland role was a big challenge for her. She seemed to understand every word of the French, though, and while negotiating the huge demands with care, occasionally singing sharp – which is a better sign in my books than flat, showing excess rather than absence of commitment – hurled out some thrilling top notes. What's more, the voice has rare individuality; it will be exciting to hear it develop. The magic really began in her duet with servant Kaled, with steely-voiced mezzo Justina Gringyte, another Jette Parker singer, scaling down to some ravishing quiet singing and true blend with the soprano.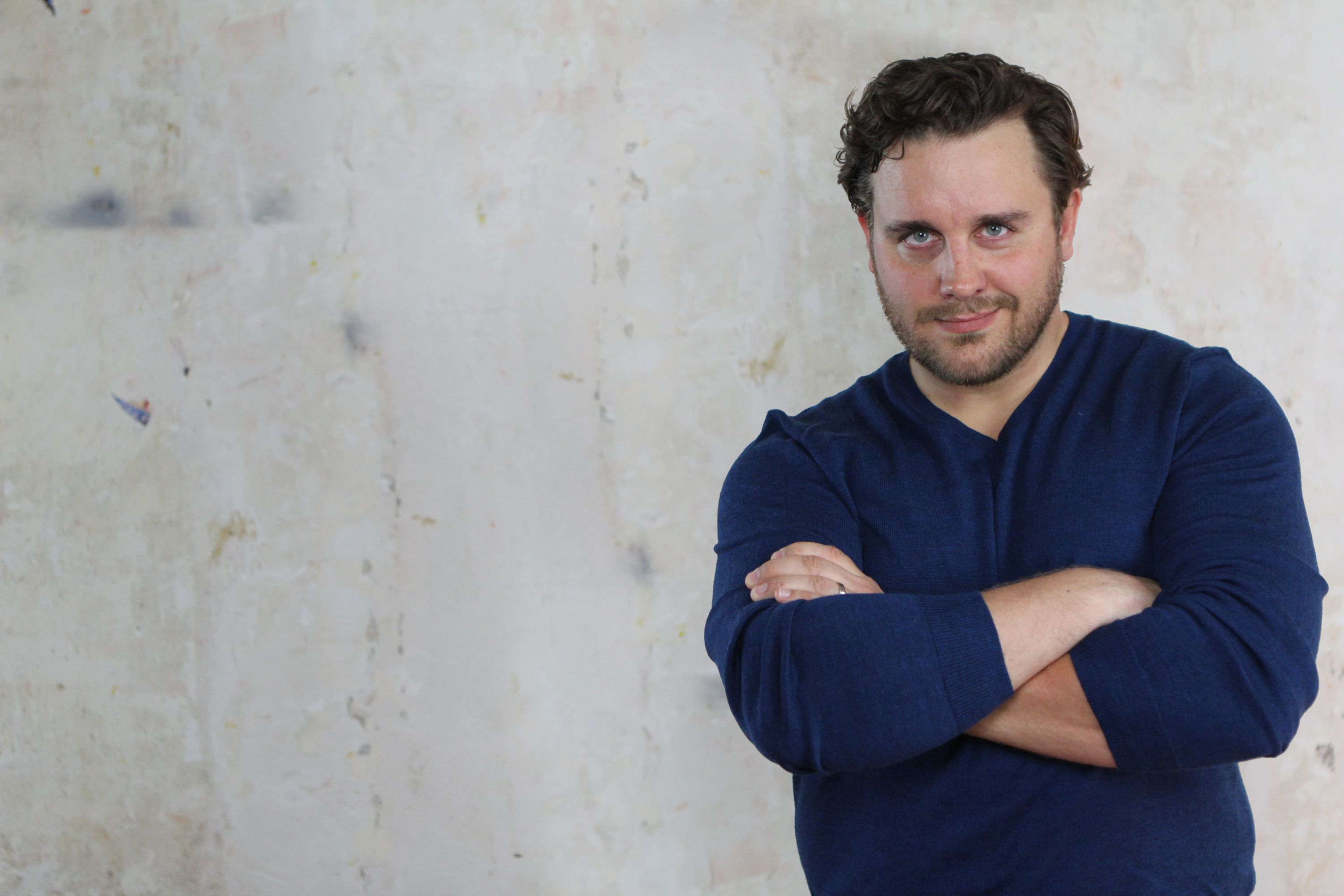 Which you couldn't quite say for Sitâ's lover, King Alim of Lahore. We know Michael Spyres's huge stamina (the tenor pictured right by Dax Bedell) from his progressively more amazing Benvenuto Cellini at ENO, and perhaps if he'd sung a little quieter in the big love duet, he might not have been running out of a little steam – still thrillingly – in Alim's big Act Four number, which would have been a showstopper if Massenet didn't sweep the action onwards. Besides, this is an ardent tenor voice for French grand opera which I prefer to the good but perhaps over-touted Bryan Hymel, and he continued to pull all the stops out for the short but cataclysmic Act Five.
The recording delivers knockout intensity here, a welter which I doubted the live performance could match, but it did, in spades. There's so much great music in the second half, and it was a relief to hear the COG Orchestra getting to play the ballet music in Indra's paradise with only a few snips – the parallel divertissement of Massenet's Cendrillon had been woefully cut in the group's 2008 performance – so that the audience could hear the strange sound of two saxophones in a swoony waltz. We even got a number cut by Bonynge on the Decca recording, the very odd titillation of mazurka rhythms in Hindu heaven. What a rewarding opera it is for the chorus, too: COG stalwarts could have done with a backbone of young opera students, given a work of this scope, but they coped valiantly for the most part.
For all the passing glories, the number you come out singing is the Act Three duet, as gorgeous an inspiration as the mélodies eternelles of later Massenet. It's as clear as Indra's radiance that the next Massenet for the Chelseaites has to be Le Cid, with Spyres well equipped for the role recorded by Domingo. The real thrill of operatic hokum is to be found not at Covent Garden or ENO but with this ever more inspired and committed company.
Chelsea Opera Group's next choice is Verdi's Ernani with Helena Dix and Gwyn Hughes Jones at the QEH on 3 July
Alim's Act Four number as sung by tenor Michael Spyres would have been a showstopper if Massenet didn't sweep the action onwards
rating
Explore topics
Share this article