El-Khoury, Spyres, Hallé, Rizzi, Cadogan Hall review - bel canto lives again |

reviews, news & interviews
El-Khoury, Spyres, Hallé, Rizzi, Cadogan Hall review - bel canto lives again
El-Khoury, Spyres, Hallé, Rizzi, Cadogan Hall review - bel canto lives again
A fine soprano, tenor and conductor serve up true style in early 19th-century rarities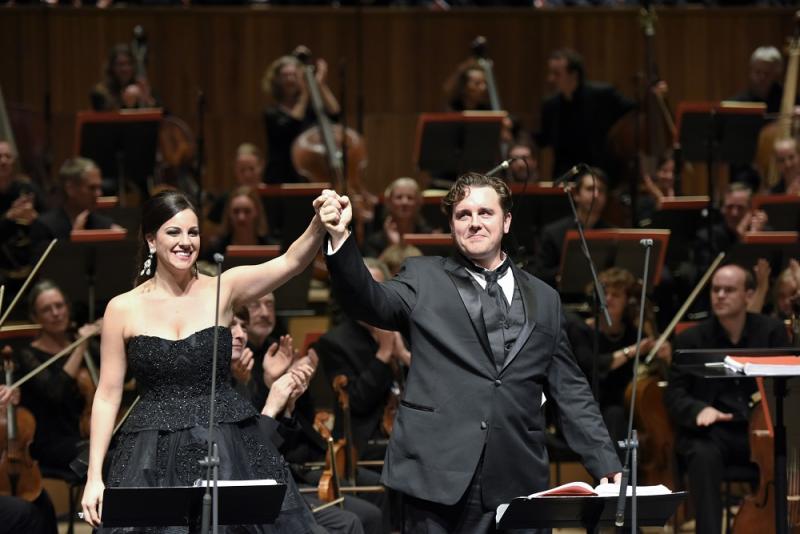 Joyce El-Khoury and Michael Spyres in the Hallé performance of Donizetti's 'Les Martyrs'
Unless you're an undiscriminating fan of bel canto, the lesser Italian and French operas of the 1830s and '40s - that's to say, not Verdi's Nabucco and Macbeth or Berlioz's Benvenuto Cellini - need to be approached with caution. Once you've lowered expectations to a simpler level of compositional style, you then have to hope for stylists of the first order to make it work. That doesn't happen too often these days, but the inspirational company Opera Rara, responsible for this often spectacular programme of operatic excerpts, knows where to find them. In soprano Joyce El-Khoury, tenor Michael Spyres and, an equal partner in the pleasures of the evening, conductor Carlo Rizzi conducting an amazingly idiomatic Hallé, it found the magic recipe for showcase success.
It was as well to have it announced that the Lebanese-Canadian soprano was recovering from a cold; catarrh stops the flow in lyric lines, and that was occasionally apparent. But what a spectacular voice this is, allied - as with Spyres - to supreme musicianship. The top makes the ears ring, but can also be reduced to a sliver of sound in true bel canto style; the stage presence is perfect, dramatic evocation economical but crystal-clear. El-Khoury, Spyres and Rizzi (pictured below by Neil Bennett) between them managed to rebirth the excerpts from the one opera I thought I knew well, Donizetti's Lucia di Lammermoor, culminating in a shared ability to sing the eight-bar melodic phrases of the Act 1 duet in a single breath. Sheer artistry.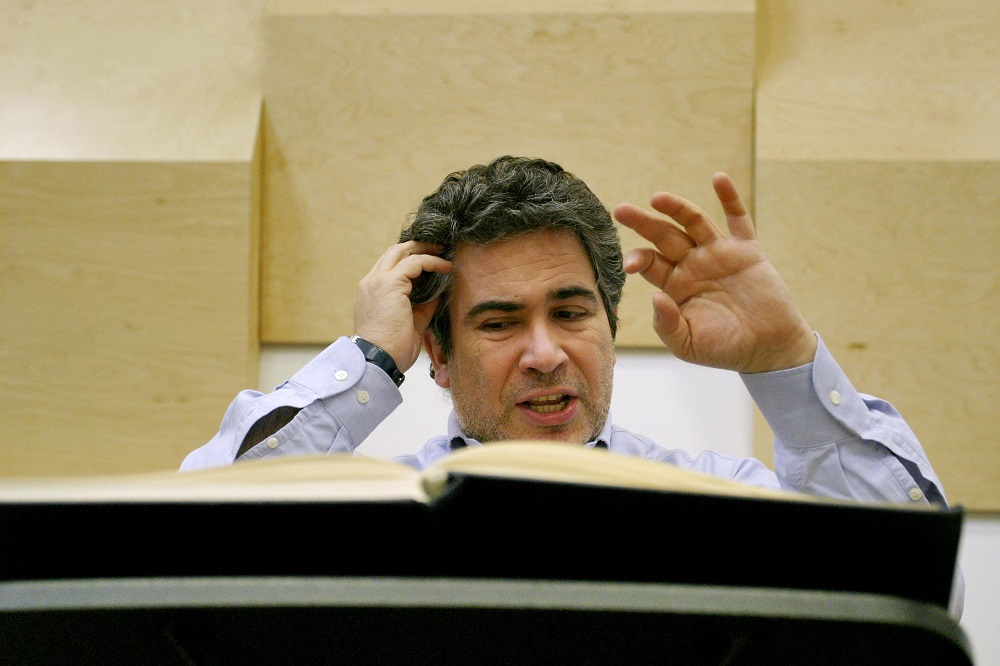 But what of the unfamiliar, its presence linked by repertoire for two apparently great singers of the 19th century, Julie Doras-Grace and Gilbert Duprez? The best cases were made for an aria and duet from Halévy's Guido et Ginevra - interestingly orchestrated in what, we were told, are reminiscences of the hero's early Romance, and with a high quotient of melodic originality - and the Act 1 air from Auber's Le lac des fées. Spyres always makes a good case for an unorthodox turn of phrase. His beaten-bronze sound in the French repertoire is ideal; even if the high notes are never actually thrilling - he got there without the bottling which troubled me in the Royal Opera's Mitridate - the middle range is perfectly valorous, and he always projects the meaning of the text.
More stock-in-trade were the numbers from Meyerbeer's Robert le Diable - lovely phrasing of the crucial word "grâce" from El-Khoury, though - Rossini's Otello (the hero's entrance cavatina) and Hérold's Le Pré aux clercs, bland material despite the violin solo beautifully taken by Hallé leader Simon Blendis. The Hallé's first trumpet, Gareth Small, also gilded his bel canto spotlight with handsomely applied vibrato to the Halévy aria and the Pas de Six from Donizetti's La Favorite, much more original as ballet music than Verdi's Paris divertissement for the recast I Lombardi, Jerusalem. Verdi's glory days as a dance master were yet to come, while Donizetti surprises us with orchestral sophistication, especially in a delicious duet for the two oboes.
It was hard not to feel a sudden affection for this pisseur of 70-odd operas at his best; time to go and listen to the Opera Rara recording of Les Martyrs featuring the evening's two stars - appropriately they served up a powerhouse duet from that rediscovered grand opera as their encore - plus their two discs, soon to be released but available last night, including the concert's plums. Not, perhaps, since Nelly Miricioiu revived the bel canto art towards the end of her career have its possibilities seemed so exciting.
Next page: watch a short excerpt of El-Khoury, Spyres and Rizzi recording the Act 1 Duet from Lucia di Lammermoor