Listen Up Philip
Listen Up Philip
Jonathan Pryce and Jason Schwartzman as literary men behaving badly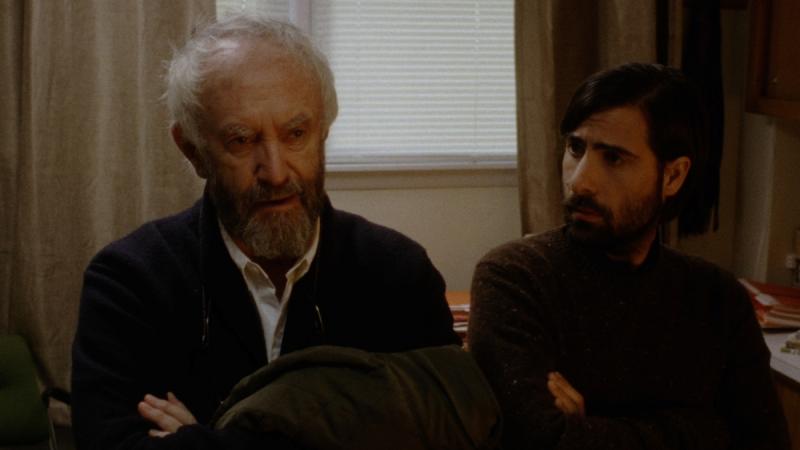 How to succeed in literature: Ike (Jonathan Pryce) and Philip (Jason Schwartzman)
Artists can be selfish bastards. Yoko Ono didn't pay her babysitters; Bob Dylan has frozen out nearly all his friends; Norman Mailer stabbed his wife, and William Burroughs shot his. Philp (Jason Schwartzman), the young novelist who sociopathically meanders through Alex Ross Perry's new film, causes no fatalities. Which is where his positive qualities peter out.
Whether contemplating his navel to Ph.D level, or harbouring petty grudges and explosive rages which would shame a two-year-old, Philip may be cinema's most rampantly temperamental artist.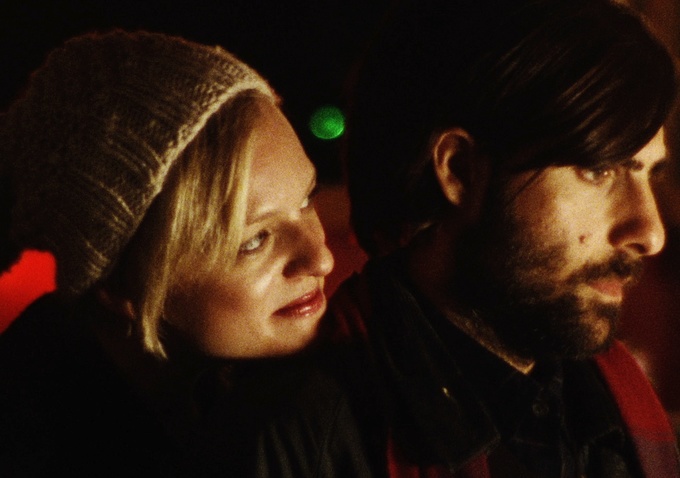 Perry had Woody Allen's Husbands and Wives in mind as he filmed, admiring its chaotic, hand-held camera intensity and skin-strippingly honest humour. Philip's master-pupil relationship with an equally awful grand old lion of American letters, Ike Zimmerman (Jonathan Pryce), also has faint antecedents in novels such as Somerset Maugham's Cakes and Ale. Most of all, though, Perry has made a film about ambitious young New Yorkers living in and out of a punishing, hothouse city one summer. The women – Philip's current girlfriend Ashley (Elisabeth Moss, pictured above with Schwartzman), his various unfortunate ex- and future ones, and Ike's daughter Melanie (Krysten Ritter, pictured below) – are collateral damage to these men, though not quite to Perry. The many laughs come in disbelieving gasps, but the film also has more heart than its hero.
Eric Bogosian's narration has an earnest, pompously sociological tone borrowed from the non-rock'n'roll Fifties or non-hippie Sixties. Keegan De Witt's modern jazz score suggests a similar period; combined with the old Ike Zimmerman book jackets which sketch in his Philip Roth-like career, and credits calligraphy from the cusp of the Seventies, Perry has created a heavily referential, out-of-time world. For the men at least, lost in their own art and angst, the 21st century hardly intrudes.
Ashley doesn't have that luxury, as she pursues her initially more successful career as a photographer, having supported Philip's writing struggles. This counts for nothing when Philip gets Ike's offer of some carefree, summer-long creative musing in his country home, leaving Ashley to do whatever. "I hope this'll be good for us," Philip informs her. "But especially for me." Perry's most daring move is to leave Philip's perspective for 45 minutes, to watch Ashley work, buy a cat, nearly pick up men, slip into memories of better times with Philip, and slowly extract herself from him, as if he's a rough-edged blade in her heart.
For all this effort, Perry's script fails to give Ashley an inner life to match Philip's, though Moss fills her with pent-up feelings. He's more interested in sniffing out the film's red meat, where awful young Philip learns from awful old Ike (first book: Women and Madness) how to be a boozy misanthrope. Pryce judges burnt-out Ike just right, as he picks out the cheaper Scotch for his young disciple, and reminds him, "Of course, I had achieved considerably more than you at this stage," and loses control at a sleazy party with his leached rush of new blood. Schwartzman lets chinks of human light into Philip's vanities and insecurities, while still making him a monster in training, taught by Ike to feed loving (never loved) ones into the literary mincer. The resulting life may be destructive and hollow. But the books could be good. And, as this savagely honest entertainment knows, that's what counts.
Overleaf: watch the trailer for Listen Up Philip
The many laughs come in disbelieving gasps, but the film also has more heart than its hero
rating
Explore topics
Share this article