theartsdesk at the Cottier Chamber Project |

reviews, news & interviews
theartsdesk at the Cottier Chamber Project
theartsdesk at the Cottier Chamber Project
The three-week Glasgow chamber music festival is Scotland's answer to the Proms
Immaculate: James Ehnes and Steven Osborne at Cottier Chamber Project
The Cottier Chamber Project is coming to feel increasingly like Glasgow's answer to the Proms. If the Proms took place in a former church high on shabby-chic charm, that is. And if they ran for just three weeks. And only covered chamber music.
Okay, the comparison might not bear much scrutiny. But from a viewpoint near the beginning of the Cottier festival, with its profusion of events – two, three or more a day – stretching off seemingly into the distant future, plus its all-encompassing ensembles, performers and repertoire (Baroque, contemporary, opera, jazz, folk, even film and dance), it's got a definite Proms-like expansiveness – and unstoppabability.
It began life as part of Glasgow's broader West End Festival, but it's always had an identity all its own – a bit quirky, down to earth, nicely engaging. And it's all the more remarkable that what's now an established fixture in Glasgow's musical calendar has essentially been the work of one person – artistic director Andy Saunders, who also plays (horn) in a handful of events – plus a gaggle of volunteers, and the goodwill of friends and colleagues from right across Scotland's musical community.
With its warm, informal atmosphere, Cottier's also feels like a good place to experiment
It's the festival's fifth year, and what started as something of an end-of-term hair-letting-down for emerging ensembles and Scotland's orchestral players (groups and players drawn from the Scottish Chamber Orchestra, Royal Scottish National Orchestra, BBC Scottish Symphony Orchestra and others are still dotted through the programme) in a fringe-y West End venue that normally hosts small-scale theatre has expanded well beyond those origins.
As evidenced by this year's highest-profile visitors, Canadian violinist James Ehnes and Edinburgh-born pianist Steven Osborne, who used their Cottier gig last Wednesday to showcase the fruits of their first ever collaboration. Not that their calm, assured performance betrayed any hint of unfamiliarity with each other – you might have sworn that they'd pored over every dynamic, articulation and weighting for years, so immaculate was their ensemble (despite the few short hours that Ehnes joked they'd spent together).
They played a programme of the final violin sonatas of Beethoven and Brahms to a standing-room-only audience crammed into the stony interior – and the preponderance of Glasgow musicians giving up their night off to be there was demonstrated by the number of instrument cases cluttering the floor. The duo seemed like different performers across the two sonatas. Their Beethoven Sonata in G Op. 96 was disarmingly unassuming, even fragile at times, high on lyricism but seldom overly assertive. Their Brahms Third Sonata, however, was big-boned, lush, throbbing with vibrato and piano richness. And aside from their remarkably assured ensemble, both Ehnes and Osborne had a beautifully no-nonsense approach to the music, allowing it to speak with unaffected naturalness rather than imposing an interpretation as if from on high, and somehow managing to bring a fresh spontaneity to the performances as a result. It all felt honest, sincere and deeply affecting. Their encore – the only other piece they'd practised together, Ehnes quipped – was a rapt slow movement from Dvořák's Violin Sonatina, simple and heartfelt.
Alastair Savage plays violin in the BBC SSO and is also an accomplished folk fiddler, and the laid-back gig he fronted later the same evening likewise straddled classical and trad worlds. Composer and flautist Eddie McGuire was on hand to lead some of his own folk-inspired compositions – sometimes self-effacing to the point of anonymity, but never less than beautifully crafted. McGuire's suite Farewell to St Kilda melded Nordic and Gaelic tunes to touching effect, but it was Savage's clean, crisp playing in his own tunes – notably his catchy homesickness melody Whatever You're Missing – that were most memorable.
With its warm, informal atmosphere, Cottier's also feels like a good place to experiment – as Ehnes and Osborne had done in trying out their new collaboration. The modest experiment (as first violinist Tristan Gurney called it) carried out by the Edinburgh Quartet (pictured) on Thursday proved surprisingly successful. The foursome opened – hardly radically – with Haydn, and a nicely fresh, vigorous Quartet in C Op. 54 No 2, but then ran Shostakovich (the Seventh Quartet), Mendelssohn (a short Fuga and brief Capriccio) and Schnittke (Prelude in memoriam Dmitri Shostakovich) together in a continuous, applause-free sequence that miraculously managed to blur the enormous stylistic differences between them, and cast Mendelssohn's bright early Romanticism as something far more searching and unsettling. If some of the playing – notably in the Shostakovich quartet – seemed a bit fixed on the notes rather than the meaning behind them, it was offset well by the concert's broader aims. And after a Mendelssohn-rich 2014-15 season, the Edinburgh players showed they'd become nicely naturalised Mendelssohnians, playing the two short, consoling pieces with confidence and restraint.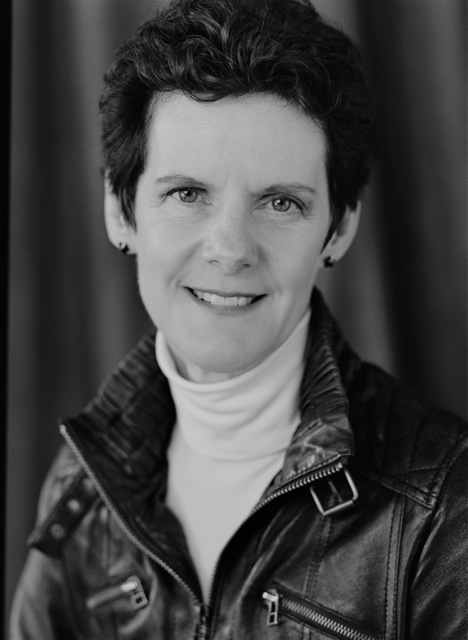 Restraint, though, would have been entirely out of place in the concert given later the same evening by soloists from the Scottish Chamber Orchestra. The two openers – Milhaud's Suite for violin, clarinet and piano, and Martinů's Madrigal Sonata for violin, flute and piano – were just "appetisers", according to violinist Ruth Rogers, but the players really went for them all the same. It would be hard to claim that the Milhaud is anything other than a light piece, but the trio of SCO performers – Rogers, clarinettist Maximiliano Martín and pianist Peter Evans – revelled in the work's sometimes unhinged contrasts and foot-tapping rhythms. And Rogers, Evans and flautist Alison Mitchell (pictured above) were downright astonishing in the phenomenally intricate Martinů Sonata, all interlocking hocketing textures and quickfire motifs bouncing off one another like some well-oiled mechanical device. It's hard to imagine those two pieces being played with a greater sense of glee.
The "main course", according to Rogers, was Schoenberg's Chamber Symphony No 1 in the quintet arrangement (flute, clarinet, violin, cello and piano) by Webern. That smaller ensemble can sometimes make the piece feel a bit leaden and piano-dominated, but the SCO fivesome played it with enormous panache, highlighting both its harmonic adventurousness and its late-Romantic luxuriance. It was extrovert, at times boisterous, but its big-hearted enthusiasm coupled with uncompromisingly lofty standards seemed to sum up what the Cottier Chamber Project is all about.
The festival keeps up its frenetic, several-events-a-day pace for the rest of this week, with visits from the Gavin Bryars Ensemble and Concerto Caledonia among future highlights. The festival's most unpredictable offering, however, happens on Thursday, when violinist Alexander Janiczek plays Bach, Biber and Berio alongside puppetry contributions from Edinburgh-based theatre makers Vision Mechanics.
Big-hearted enthusiasm coupled with uncompromisingly lofty standards seemed to sum up what the Cottier Chamber Project is all about
Explore topics
Share this article