CD: Frank Turner – Positive Songs for Negative People |

reviews, news & interviews
CD: Frank Turner – Positive Songs for Negative People
CD: Frank Turner – Positive Songs for Negative People
Positive mental anthems from folk-punk troubadour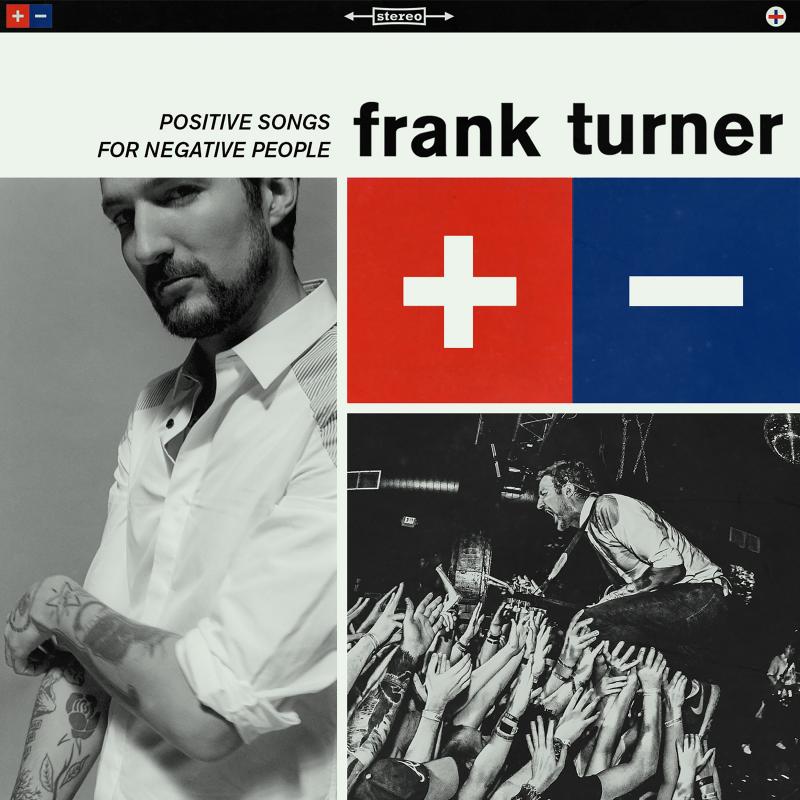 Putting a brave face on it: Frank Turner's sixth album
Sad singers never write truly happy albums, but Positive Songs for Negative People – and was there ever a title that so perfectly summed up the work of Frank Turner? – is probably as close as this one gets to putting a brave face on it.
Turner's sixth album opens where 2013's
Tape Deck Heart
left off: a sinner amongst saved men on the banks of the muddy Thames, dusting himself off and falling back in love with the city he calls home anthropomorphised as the Angel of Islington. Along the way expect choruses designed to get punk pulses racing, awkward tennis metaphors and not a little wistfulness.
Turner's band, The Sleeping Souls, are a vital part of what makes his live shows so compelling, so to have the album open with an intimate musical sketch, barely finished, is an interesting choice. If it's a taste of things to come, it's only in the sense that most of the songs on the album were recorded almost-live in nine days with US producer Butch Walker – something that's most obvious on breathless punk rock rampage "Out of Breath", itself the song least like the album's acoustic opener. The rest aren't rough cuts by a long shot, but the recordings capture little intimacies that would never have survived a different process: a cymbal slip, an anguished gasp and the sheer desperation of a line like "I don't need to be needy but needs must, I can't stand being the person that I've been" (incidentally, I have no idea what Turner means by "I'm Napoleon on Elba and you're a hundred days in 1815", but damn if my breath doesn't catch in my throat every time).
With early singles "Get Better" and "The Next Storm" somehow managing to keep on the right side of the line between radio-friendly contrivance and genuine, fists-in-the-air Positive Mental Anthems, it seems a little uncharitable to wish for more, but there's no gut-wrenching sucker punch like "Tell Tale Signs" and only "Silent Key", a re-telling of the 1986 Challenger space shuttle disaster, with Esmé Patterson as a liminal Christa McAuliffe, giving the band a "Broken Piano"-style chance to stretch themselves. But, as "Song For Josh" (an acoustic eulogy for Turner's friend Josh Burdette, recorded live at the club where the latter once worked) shows, sometimes all you have to go on is your friends and your tape deck heart.
Overleaf: watch the video for "The Next Storm", featuring ex-WWE wrestler CM Punk
Along the way expect choruses designed to get punk pulses racing
rating
Share this article