Patti Smith, Roundhouse |

reviews, news & interviews
Patti Smith, Roundhouse
Patti Smith, Roundhouse
'Horses' and its shamanistic punk poet siren are undiminished 40 years on
Saturday, 31 October 2015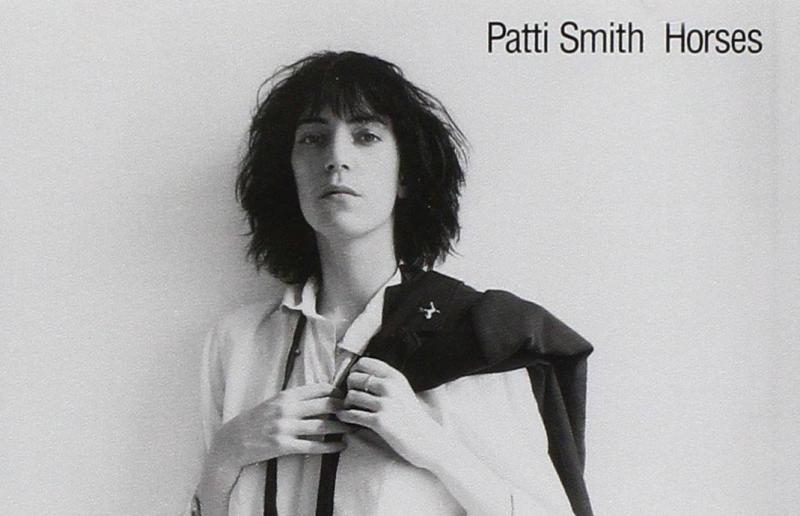 Horse power: Robert Mapplethorpe's iconic cover image for Patti Smith's 'Horses'
It's Patti Smith week. Her second memoir M Train is out. To mark its publication she spoke on Wednesday night at a Guardian event of her love of Morse, Lewis and George Gently. On Thursday she had an appointment with U2 at the O2. Last night (and again tonight) Smith was back at the Roundhouse, where she first performed in the UK in 1976.
The question on nobody's lips was whether, at 68, senior citizenship has remotely withered the savagery of her voice. "We Smiths age well," she said before she sang a note.
On the setlist was a complete performance of Horses, which turns 40 on 10 November, beginning with a recitation from the liner notes. "I am truly totally ready to go," she intoned as she brandished the 33rpm record sleeve with Robert Mapplethorpe's iconic cover shot to welcoming whoops. For the next hour she performed the album analogue-accurate from the era before shuffle. She paused halfway to announce the end of side A and symbolically "put the needle in the groove and play side B".
It wasn't an exact facsimile. Most of the songs came out enlarged and embellished for live performance. "Gloria" was a raucous welcome obliterating the memory (on YouTube for those who weren't there) of the soppy duet with Bono the night before. The jaunty ska-inflected "Redondo Beach" was dedicated to Morrissey, before "Birdland", quietly introduced with a descending chromatic scale from Tony Shanahan's piano, exploded like an angry, thudding prayer, Smith's motorbike vocal chords wrapping around the siren wails of Lenny Kaye's guitar. Side A closed with "Free Money", a wild in-and-out blast of energy powered by Jay Dee Daugherty's scudding drums.
Smith out-Daltried the song's original singer with wicked-witch screams
Horses wasn't all outrage and spume. "Kimberly" exuded poppy reasonableness and Smith swayed around the stage like a contented hippie. She introduced "Break It Up", co-written with Tom Verlaine, with a story of a dream she had of Jim Morrison breaking out of the statue of an angel and flying off to freedom. (Smith's dreams are the rare kind that don't bore your pants off.) The audience supplied the chorus's titular in-fills. "Land" (incorporating the reprise of Van Morrison's "Gloria") was as fierce and incantatory as an exorcism, all Lemmy growls and punk gobs.
"Elegie", which she wrote with the late Allen Lanier of the Blue Oyster Cult, closed the set with a séance. It hymned music's war dead, whose departure was presaged in those liner notes ("Sweet angel, you have made me no longer afraid for a sign of death"). The list has extended past Hendrix, Morrison and Joplin in the last 40 years to include, among others, four Ramones, three Brits (Sid Vicious, Joe Strummer and Amy Winehouse) and all those men close to her heart: Mapplethorpe, Fred "Sonic" Smith and Lou Reed.
"Horses", she said as the song and the album came to an end. The dessert menu wandered into other areas of Smith's back catalogue. "Privilege (Set Me Free)" from Easter (but originally from the warped 1967 Britpop movie Privilege) made way for a medley of Velvet Underground covers by Smith's band, perhaps in homage to Horses producer John Cale. The band felt slightly diminished without their charismatic totem prowling the stage like a grizzled shaman, her hand gestures as commanding as a conjuror's. Smith was straight back for the fantastical drone of "Beneath the Southern Cross" ("Oh / to be / not anyone / gone"). Two songs written for Fred "Sonic" Smith – "Dancing Barefoot" and a stately account of "Because the Night" – made way for the declamatory anthem "People Have the Power" before the only encore. In her ferocious version of "My Generation", Smith out-Daltried the song's original singer with wicked-witch screams.
Forty years on she still contains multitudes: a bellicose priestess preaching world peace, in whom the dead live on and galloping horses snort and strain against the reins of conformity. Magnificent.
Smith's motorbike vocal chords wrapped around the siren wails of Lenny Kaye's guitar
rating
Share this article