10 Questions for Jazz Quartet Empirical |

reviews, news & interviews
10 Questions for Jazz Quartet Empirical
10 Questions for Jazz Quartet Empirical
Empirical bassist Tom Farmer on musical risk-taking, scientific method and taking jazz to bleary-eyed London commuters
Tuesday, 16 February 2016
Method Men: (from left) Lewis Wright, Shane Forbes, Tom Farmer, Nathaniel Facey
Described by Courtney Pine as "the most exciting jazz band to come out of the UK" and hailed in the press as the new young lions, Empirical broke cover in 2007, topping album of the year charts with their self-titled debut and picking up wins at the prestigious EBU/European Jazz Competition and the Peter Whittingham Jazz Award all within a few months.
Originally a five-piece, with Kit Downes on piano and Jay Phelps on trumpet, they settled on their current line-up of bassist Tom Farmer, drummer Shane Forbes, altoist Nathaniel Facey and vibes-player Lewis Wright (a new recruit) in 2008. A trio of experimental albums followed. Eric Dolphy tribute Out 'n' In (Naim, 2009) led them to a Best Jazz Act win at the 2010 MOBO awards. 2011's Elements of Truth (Naim), featuring guest pianist George Fogel, was wilfully eclectic with nods to Andrew Hill, Vijay Iyer and Björk; while Tabula Rasa (Naim, 2013), a collaboration with the Benyounes String Quartet, had a strong contemporary classical flavour.
Following a six-day residency at Foyles in January 2015, later this month they'll be taking over Old Street underground station, running a week-long "pop-up jazz lounge" with early-morning, lunchtime and evening performances, workshops and jam sessions, ahead of the release of latest album Connection on 18 March. Bassist Tom Farmer sat down with the theartsdesk to explain the experimental method behind it all.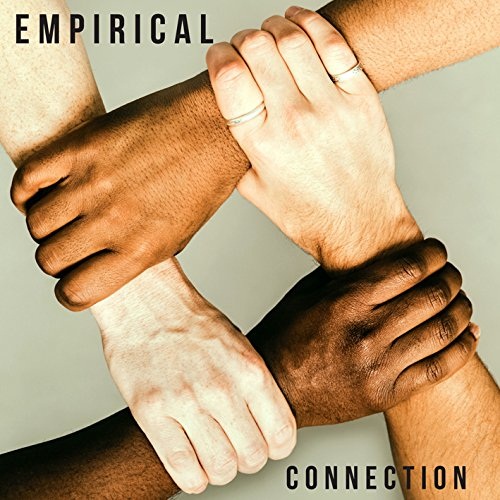 THOMAS REES Your latest album is called Connection, what does the title refer to?
TOM FARMER Primarily it's our connection as musicians and how we perform. I think that's our unique thing compared to other groups. We've been together for eight years-plus. We wanted to do some music that explored that. But we've also been thinking about how we connect with our audience. Jazz is in a weird place at the moment. Audiences are dwindling in the usual places so we felt we've got to try and do something to reconnect with people. We're doing this pop-up project and then on our gigs we've been coming in and out of the audience and getting people to clap rhythms. We're trying to explain what we're doing – to connect everyone together, rather than it being "us" and "them".
What do you think is unique about your dynamic? That you know each other's playing so well, to the point that you can tell what someone will do before they do it...
More like you don't know what they're going to do but that's fine! The game is: "What are you going to play tonight? How are you going to do it differently?" We've played together for so long there's a trust. We all play with hundreds of different people but this is the only band where we have that level of understanding. The pieces that I've written [for Connection] last about 30 seconds, but the track's five minutes so what are we going to play in those four and a half minutes? That's what's exciting. It's less telepathy and more about risk. Let's take a chance and do something different and see what happens; surprise each other. In the past I've brought pieces that are completely through-composed but I think this is better for us.
It's not just playing together, it's studying together. This is part of our musical education
Is that the most significant way in which the group has changed over the years?
I think so, but I remember the very first time we played there was a spark. We knew that this was good and that it was a unique combination of personalities. It's not just playing together, it's studying together. We feel like this is part of our musical education. We've spent a lot of time listening to music together. Out 'n' In was a study of Eric Dolphy, then the project with the strings (Tabula Rasa) was a study of that tradition. We study together and I think that's quite powerful because once you leave college you're out on your own. This is a community.
In the past you've always had guests on your albums, be it Julian Siegel on Out 'n' In or the strings, but Connection is purely the quartet.
That's very deliberate because of the concept. It's great having people guest, but you're never going to have that same connection with them. We really want to be like: "This is us. This is what we do." It's been a criticism of us in the past that we've been quite various. We've done Dolphy and we've done a classical composition project and people are like: "What is it that makes you you?" We're kind of answering them.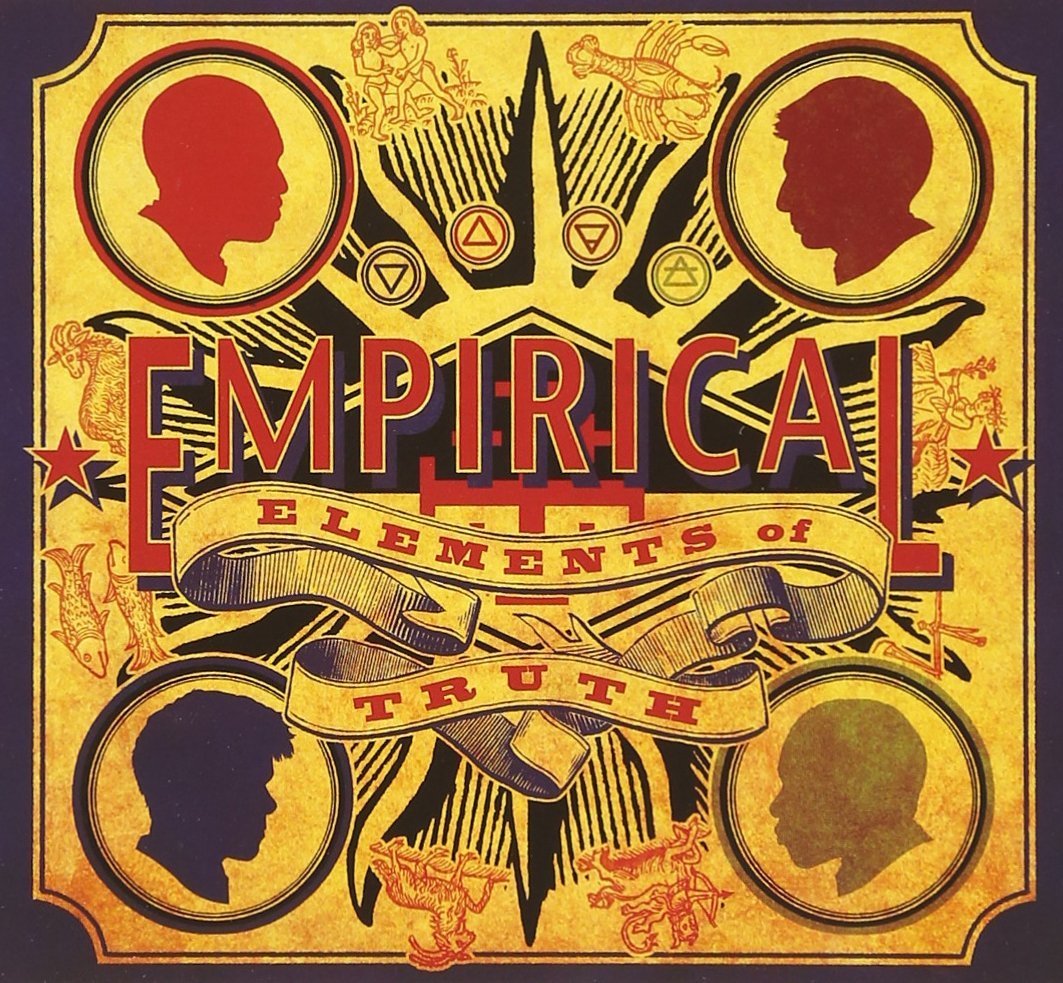 Do you find it frustrating that people level those kind of criticisms rather than accepting the variety?
It's annoying that people comment on that in a negative way because I actually think it's quite a good thing. You don't want to be turning out the same thing over and over again. A lot of journalists have to say that you sound like this or that, and when you've done a whole range you can't say that. But there is a point there and we really want to get the essence of what we are. Maybe it's fair criticism. You can have that one!
Where did the idea for the Old Street pop-up come from? Was your Foyles residency the prototype?
Yeah. When you look at the ways bands developed in the Sixties they would do a run of gigs in a club and they would be there for a week or two playing three sets a night. That's 21 performances. We barely do 21 a year so how can the music possibly develop to that level? So I thought, we'll get a taster of this. We'll do six in a row and then the week after we'll record, and that's exactly what we did. Foyles came about as [a strategy for] artistic development, but then we were like, "this is a really good idea because we can build an audience." People came back multiple nights to see how the music developed. We got them to interact with us via questionnaires and just by chatting. It was the start of this connection idea. What people write is fascinating. You write a piece of music and you think, "this is what it is," but of course people see it so differently. You just have to be true and not second guess how people are going to respond to it.
Did you change things on the basis of that feedback?
Some things to do with the length and how things developed. We made everything shorter and a bit more immediate. It's a real balance because in all of the music we like the artistic statement is long and there's exploration. You can't deliver something in a three-minute track. It's balancing that with, for example, the fact that people won't watch a five-minute video. They'll watch two minutes of it. You've got to say what you're going to say quickly in the modern world.
Old Street is a pilot for something we want to do across the whole country. Instead of touring one night in each city, we're going to do a week in each city. The only way you can achieve that is to do this pop-up residency idea because clubs can't deal with that. We've got backing from the Arts Council, The Worshipful Company of Musicians and Trinity Laban. We've got to justify the money and show that we're reaching people. In Old Street station during the daytime there are a lot of people who might never come to [jazz clubs like] Ronnie Scott's or The Vortex. We're trying to reach those people rather than the jazz audience that we already know.
Including early-morning commuters blinking in the sunlight, coming out of the tube. You're doing an 8 am performance. That's ambitious for a jazz musician!
That's part of the experiment. We don't even know if we're going to turn up! Also, how does this music even function at that time? Usually it's at the end of the day. It'll be interesting to see whether people are like, "get away from me," or "that's kind of interesting." If it goes well we're hopefully going to do Birmingham, Manchester and Edinburgh – do a week in each town and do workshops there.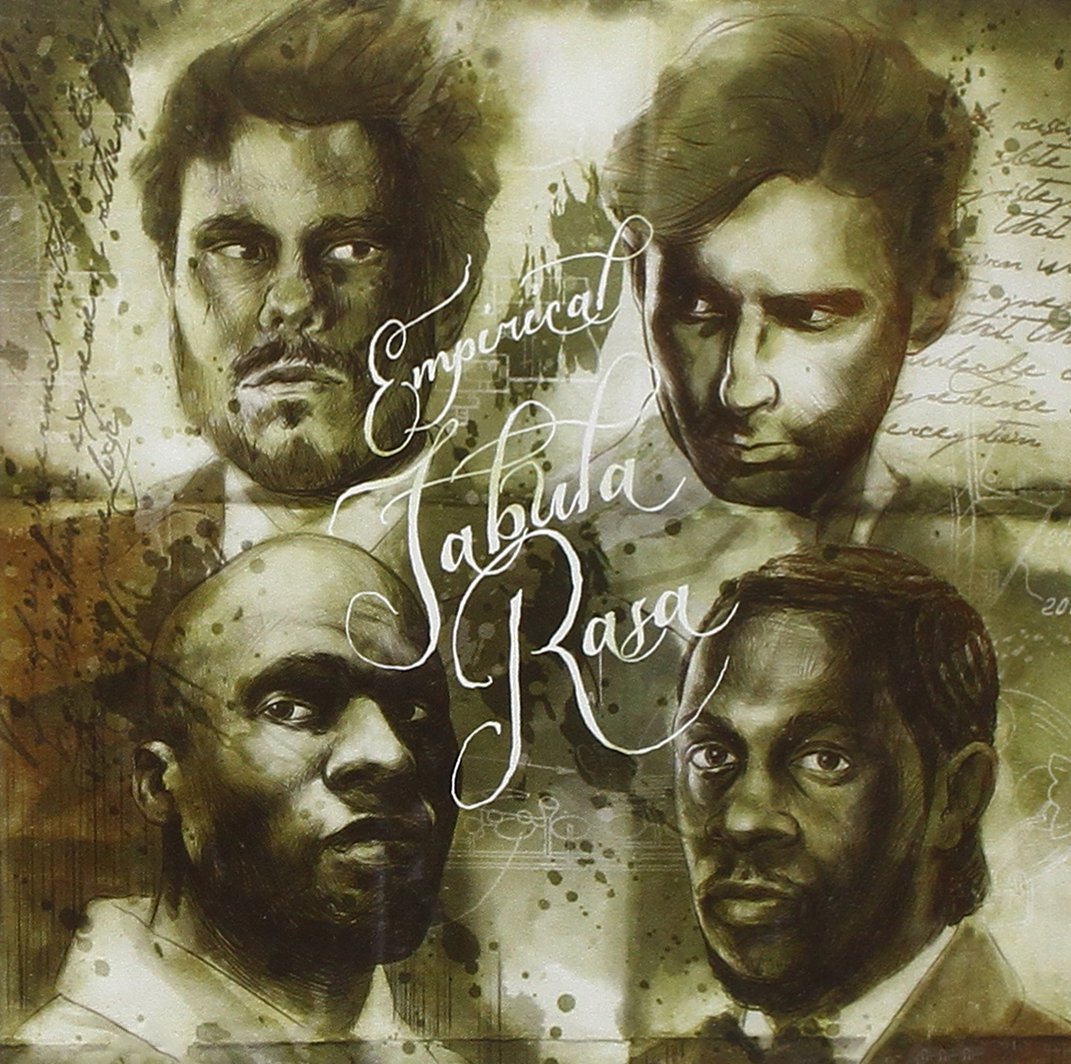 You mentioned all the changes in the industry and jazz being in a "weird place". Are you optimistic about the future?
I think we have to accept the time that we live in and the way we consume music now. It's very instant, available wherever you are. It still baffles me that you can listen to the history of recorded music on your phone! There are promotional aspects too, you have to be present and have a profile. Accepting that it's different now and trying to work with it is important. Some people that I know in the generation above me, they can't get with that, so they're stuck. They can't generate new audience and yet they are some of the best musicians I've played with. For other people it's the other way. They're so good at all that, but the music suffers. Here we've got a chance to bring both things together. I'm optimistic.
Your name implies scientific method, your compositions feature lots of rhythmic and mathematical devices and you're doing all of this development and audience research. It's quite a scientific approach to music making. Is that what gets you going?
That's how I am. We listen to so much that's generated in a computer and played by a computer. I'm interested in what it's like if a human plays music that's generated mathematically. It has a feel that you can't get. A lot of my compositions are like that. With the guys in the band I know that I can put something really hard in front of them and they'll play it amazingly. Some of them have been hilarious. Literally I'll give them a page of numbers. There's one piece which is a palindromic number and that's the composition. [The numbers correspond to groups of beats]. It's called "Say What You Mean, Mean What You Say". When you listen to it it's got this wonderful energy and tension. It's really hard because you can't feel a regular pulse through it and how you add pitches to that is quite difficult. We practised it a lot and we came up with a rough form, but now when we play it, it's like, "go!" So it's really exciting. Empirical is about doing it and seeing what happens – observing the results rather than basing music on what's expected or what's written. Let's take some risks, experiment and learn from the results. The results are truth.
Empirical's free pop-up jazz lounge at Old Street underground station runs from 22-27 February with open rehearsals at 1 pm and performances at 5 pm daily, an additional performance at 8 am on Tuesday 23 February and jam sessions from 10 pm on 25-27 February

Connection will be released on 18 March on Cuneiform Records with a live launch at Kings Place in London the same day

The band will also be performing at Jazz In The Round at the Cockpit Theatre in Marylebone on 29 February
Jazz is in a weird place at the moment. We've got to try to reconnect with people
Share this article