CD: Damien Jurado - Visions of Us on the Land |

reviews, news & interviews
CD: Damien Jurado - Visions of Us on the Land
CD: Damien Jurado - Visions of Us on the Land
Narrative concept trumps musical progression on the latest from the American singer-songwriter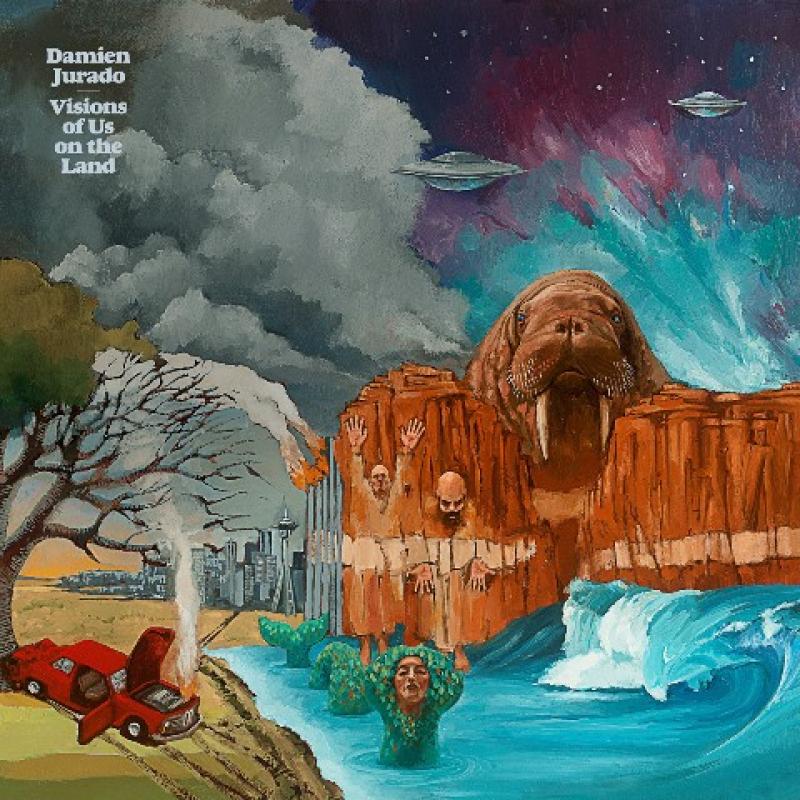 Damien Jurado's 'Visions of Us on the Land': a road trip which may or may not be in its protagonist's mind
Damien Jurado's last album, 2014's Brothers and Sisters of the Eternal Son, was, as theartsdesk noted, about "a man setting off in search of himself but never returning". Its follow-up tracks the same unnamed character and his companion Silver Katherine on a road trip which may or may not be in his mind. Following a concept album with another integrally linked to its predecessor – and the album before that too, 2012's Maraqopa – suggests Durado has faith in his listeners. They are, implicitly, going to follow the singer-songwriter on this journey.
Ambition, creativity and an overarching vision are of course great. Jurado is aiming high. But despite a greater sense of rhythmic urgency than both its precursors, the whole caboodle unravels as Visions… is so similar musically to Brothers… The narrative may have moved on, but its soundtrack has not. Like Brothers… and Maraqopa, the musical touchstones are still Sea Change Beck, Fleet Foxes, the lush, Paul McCartney-esque Brazilian pop of Milton Nascimento and Jean-Claude Vannier's cascading string arrangements. The slight hints of Cocteau Twins on "A.M. A.M." are, however, new.
Individual songs stand out. The opener "November 20" is brooding and urgent, "Lon Bella" warmly enfolds, "On the Land Blues" evinces desolation and "Cinco de Tomorrow" is lovely though deeply indebted to Fleet Foxes. Nonetheless, when taken as a whole, Visions of Us on the Land's 17 songs drift by with the langour and vapourousness of a lone cloud above a desert. Unlike his protagonist, Jurado is standing still. Time for a change of tack.
'Visions of Us on the Land' drifts by with the vapourousness of a cloud
rating
Explore topics
Share this article