Funny Girl, Savoy Theatre |

reviews, news & interviews
Funny Girl, Savoy Theatre
Funny Girl, Savoy Theatre
Sheridan Smith is the greatest star in a winning West End transfer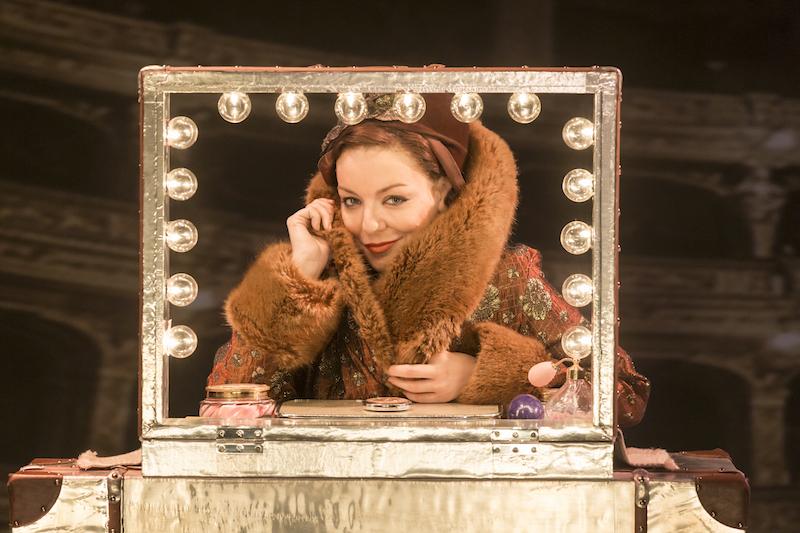 'All ginger and jazz': Sheridan Smith's Fanny Brice
Vaudeville is having quite the West End moment, with Funny Girl inheriting the Savoy from Gypsy and Mrs Henderson Presents over at the Noël Coward. Gypsy is the pick of the bunch dramatically, delivering theatre history with real psychological heft, but Sheridan Smith's luminous Fanny Brice gives Funny Girl a fighting chance.
She's such a natural vaudevillian that you begin to wonder if she's somehow been transported from another age.
Smith isn't a vocal match for original Fanny Barbra Streisand (who is?), though the loss of otherworldly balladry actually makes for a more convincing portrait of the homely, insecure comedienne who charmed and fought her way into show business. With astonishing facial elasticity, she produces Fanny's 36 expressions and then some, as well as sensational delivery of her quick-fire one-liners, dropping her voice into a throaty purr for wry asides. Her young Fanny is adorably puppyish, making it a real joy to watch the hopeless hoofer learn how to own the jokes about her unconventional appearance and klutzy clowning, until the audience is laughing with her, not at her. (Smith pictured below with Joel Montague.)
Rather than powerhouse belting, Smith favours bluesy phrasing and precise, character-based underpinning for each number. "People" is delicately confessional, at once lament and exultation, "I'm the Greatest Star" a mischievous outpouring of dearly held ambitions, and the big Act I closer "Don't Rain on My Parade" a giddy profession of love from a girl who never imagined she would find it. Her send-up of seduction just about rescues the inherently creepy "You are Woman, I am Man", and her sprightly, genuinely funny Ziegfeld Follies turns are animated enough to illustrate that this is someone who – for better or worse – truly lives on stage.
She gets a key assist from Harvey Fierstein's retooling of Isobel Lennart's uneven book, but some problems persist. The show is frontloaded, with Jule Styne and Bob Merrill's big hits packed into the first half, while the tepid second relies on our investment in the thinly drawn Nick Arnstein. Darius Campbell fills out a ruffled shirt nicely, which is the main requirement, but seems to be operating in a different time zone to the quicksilver, spontaneous Smith. His unnatural delivery makes the debonair gambler's charm almost parodic, his frustration at perceived emasculation lands like an anvil, and both his singing and dancing lack shading. The diminishment of Arnstein's magnetism makes the dubious gender politics all the more challenging.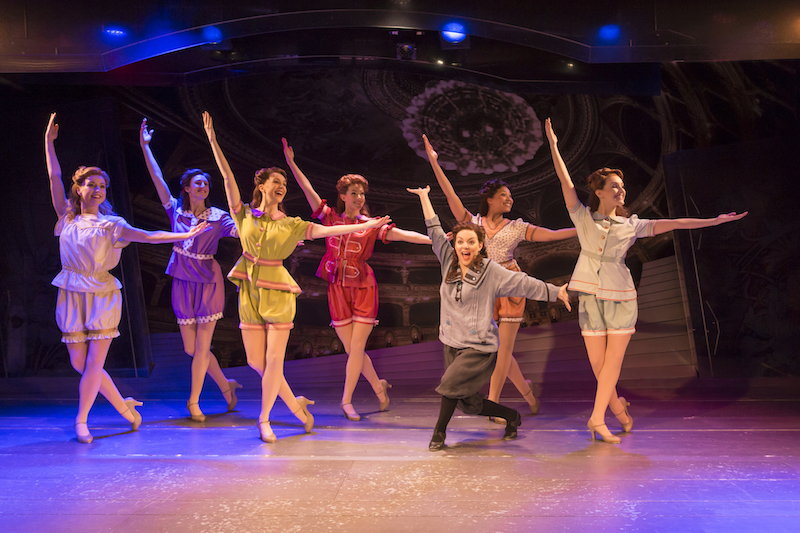 There's better support further down the billing. Joel Montague's lovelorn Eddie taps, cartwheels and provides a poignant echo of Fanny's sad clown, while the marvellous Marilyn Cutts, Gay Soper and Valda Aviks compete for waspish Jewish matron honours. Bruce Montague is an avuncular Ziegfeld, and credit to the casting team for assembling such an identikit Amazonian chorus – a wonderful visual contrast to the diminutive Smith, who amusingly apes their ultra-feminine mannerisms (pictured above right).
Michael Mayer's slick production, originally squashed into the Menier Chocolate Factory, happily expands to fill its new home. Lynne Page provides both po-faced, lithe-limbed splendour for the Follies and a spirited Brooklyn knees-up, while Michael Pavelka's set aids fluency with its travelators and, through a hall of mirrors and ever-present theatre backdrop, explores the complex realm of performance. But though Fanny plays to the rafters, Smith maintains all-important intimacy with her audience. That captivating open-heartedness carries us through the show's dubious passages – a star turn that almost transforms a good musical into a great one.
Though Fanny plays to the rafters, Smith maintains all-important intimacy with her audience
rating
Explore topics
Share this article