Reissue CDs Weekly: Kris Kristofferson |

reviews, news & interviews
Reissue CDs Weekly: Kris Kristofferson
Reissue CDs Weekly: Kris Kristofferson
A whole heap of the country-fried singer-songwriter proves too much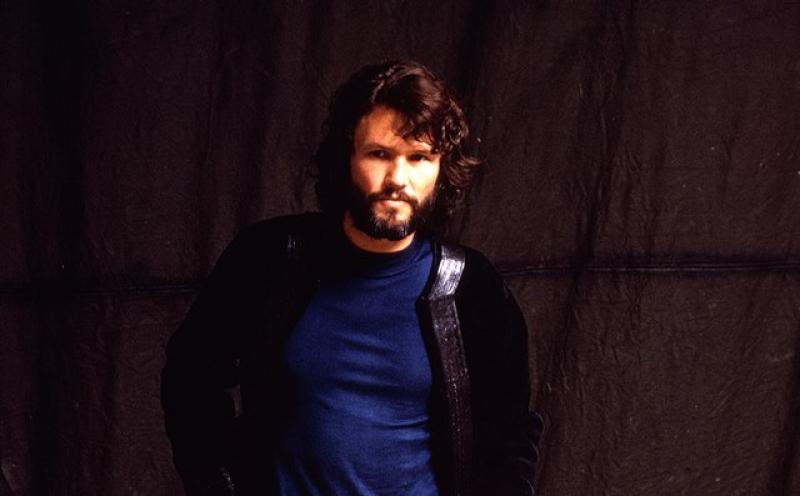 Kris Kristofferson: afflicted by the curse of completeness
If Kris Kristofferson had just been the writer of "Help Me Make It Through the Night", "Me and Bobby McGee" and "Sunday Mornin' Comin' Down", his legacy would have been assured. Each song is a classic, and each is wonderful. Elvis Presley and Gladys Knight & the Pips ensured that "Help Me Make It Through the Night" would live forever. Kristofferson's ex-girlfriend Janis Joplin did the same with "Me and Bobby McGee" – the writer did not initially know she had recorded it.
In 1969, Ray Stevens was first to tackle "Sunday Mornin' Comin' Down". Johnny Cash was next. All three songs featured on Kristofferson's eponymous debut album, released in 1970.
But as this brick-sized, 16-disc, clamshell set demonstrates there was more to Kristofferson than the songs others chose to cover. While Kristofferson and its follow-up The Silver Tongued Devil and I (1971) are the only essential albums collected (and the only ones where he appears on the sleeve without a beard), the fact that he was and is a singer and songwriter whose approach crossed boundaries is inescapable. "Help Me Make It Through the Night" lent itself to a soul interpretation as much as it did one rooted in country. The nexus of country and soul has long been acknowledged, but Kristofferson was as essential to the bleed between the genres as William Bell or songwriter/producer Dan Penn.
The Complete Monument & Columbia Album Collection collects the 11 albums he made for the Monument and Columbia labels from 1970 to 1981: one, 1974's Breakaway, was a co-credit with his then-wife Rita Coolidge. Each album comes in a shrunken facsimile of the original album's sleeve. Disc 12 is the first-ever issue of the complete recordings of a 1970 Big Sur concert. Disc 13 is a previously unreleased live-in-the-studio session from 1972. Disc 14 is the live set Live at the Philharmonic, which was first issued in 1992. Although the annotation does not say so, it was recorded in December 1972. Disc 15 compiles tracks from singles, compilation albums and bonuses from previous CD editions. Disc 16 collects 16 previously unreleased demos. The two live discs (all but two tracks of Disc 13) and the disc of demos are the only previously unheard material. This is a lot of Kris Kristofferson. The price is £75.
Kristofferson's path is fascinating. By his first album, he had studied to Master's level at Oxford in the Fifties, boxed, played rugby, could have been a teacher and spent five years in the military. He was in his thirties when he began seriously pushing himself as a musician and songwriter in Nashville. His voice can be as distinct as the best of his aching songs. He has always been an activist. He has acted. But as this set shows from 1975's Who's to Bless and Who's to Blame album onwards, his music and songs have little edge and lack memorable melodies. A Kenny Rogers-esque unctuousness creeps in as the Eighties loom. So does a cornball approach to country. This, though, is the curse of a set of this nature. Completeness comes with a warts-and-all caveat. Uniting with Johnny Cash, Waylon Jennings and Willie Nelson in 1994 in the quartet which became known as The Highwaymen was a good move.
Of the live sets, Live at the Big Sur Folk Festival is the most engaging as Kristofferson is working off the audience's energy. Live at the RCA Studios 1972 is interesting but a little stilted. Nowhere in the package is it explained why this was recorded.
There is also no information about the demos collected on Disc 16, which is effectively an echo of the fine 2010 set Please Don't Tell Me How the Story Ends: The Publishing Demos 1968-72. Judging by the inclusion of "Gypsy Rose and I Don't Give a Curse", which The Kingston Trio recorded in 1993, they could date from no earlier than the early Nineties. Aside from "Gypsy Rose…" only one track has otherwise been heard: "Bread for the Body (and Food for the Soul)" was on Kristofferson's 2012 Feeling Mortal album. Beyond sounding like they weren't recorded in the Seventies or Eighties, it is impossible to guess when these demos were taped. None are solo. Differing instruments feature and the levels of production vary from none to a borderline gloss; they are not from a single session. While the booklet includes a good essay and brief tributes from Monument's founder Fred Foster and producer Don Was, the text does not discuss the previously unreleased material. Like the omissions in the annotation, this is another unfortunate oversight. Money is being asked for this release and it is incumbent upon those behind it to detail what they are selling.
The Complete Monument & Columbia Album Collection is no entry point into Kris Kristofferson. It could not be: for that, seek out his first two albums. But if an unexpurgated picture is needed, head here.
A Kenny Rogers-esque unctuousness creeps in as the Eighties loom
Share this article