Best of 2016: Dance & Ballet |

reviews, news & interviews
Best of 2016: Dance & Ballet
Best of 2016: Dance & Ballet
Tamara Rojo's ENB and Akram Khan trump Royal Ballet in theartsdesk's highlights
The dancers of English National Ballet in Akram Khan's 'Giselle', one of the best dance pieces of 2016.
The criteria used by theartsdesk's critics in selecting pieces for this list are simple, but demanding: did a piece or a programme stir and shake us? Did it move us, and make us still - weeks or months afterwards - think, yes, I'd go see that again in a heartbeat?
The result is, of course, a highly subjective list, and one which necessarily fails to supply a full picture of the UK dance industry's 2016. Rambert and Matthew Bourne's New Adventures did big new pieces - Haydn's Creation and The Red Shoes respectively - but fail to make the list, while theartsdesk's geographical base in London and the southeast means we had fewer opportunities than we would have liked to admire the work of Scottish Balllet, Northern Ballet and Birmingham Royal Ballet.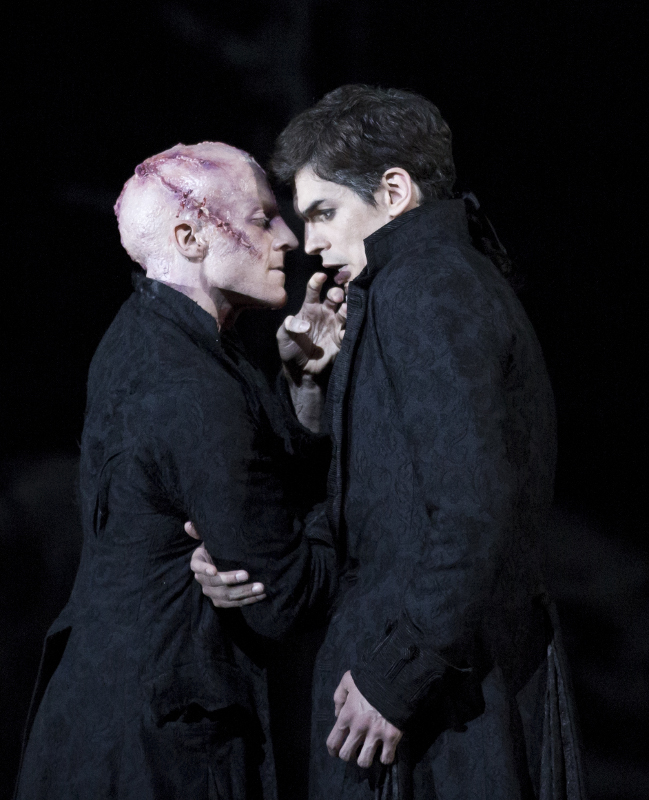 So this is not a representative or exhaustive list: nevertheless, it does highlight some recent trends in the UK dance scene. In contemporary choreography, focused and intelligent work by Akram Khan has garnered him two entries on our list: though his own retirement from dancing looms this year, his choreographic talent will be a huge boon to the British dance world for many years to come. English National Ballet, despite having less money and mounting far fewer productions than the Royal Ballet, benefit from the shrewd management of Tamara Rojo in getting maximum bang for their buck and mentions on the list for both their new productions this year, the She Said triple bill and Khan's Giselle (main picture).
The Royal Ballet's new pieces by contrast, notably the full-evening Frankenstein by Liam Scarlett (pictured above right) and a handful of one-acters by Christopher Wheeldon and Wayne McGregor, were all disappointing: Kevin O'Hare's managerial tenure has not been marked by success with new choreography, and the best performances theartsdesk saw at the Royal Ballet this year were all revivals: notably a striking revisit of Kenneth MacMillan's Anastasia and performances of old chestnuts La Fille mal Gardée and Sleeping Beauty with the inexhaustibly lovely Vadim Muntagirov as male lead.
Michael Keegan-Dolan and Crystal Pite may not be household names, but remain among the most consistently good choreographers we see, and each gets a mention on the list; likewise one-acters by Jessica Lang and Javier de Frutos, with Birmingham Royal Ballet and BalletBoyz respectively, stand out among the crowd of new contemporary works. All are names to watch out for in 2017 and beyond. Hanna Weibye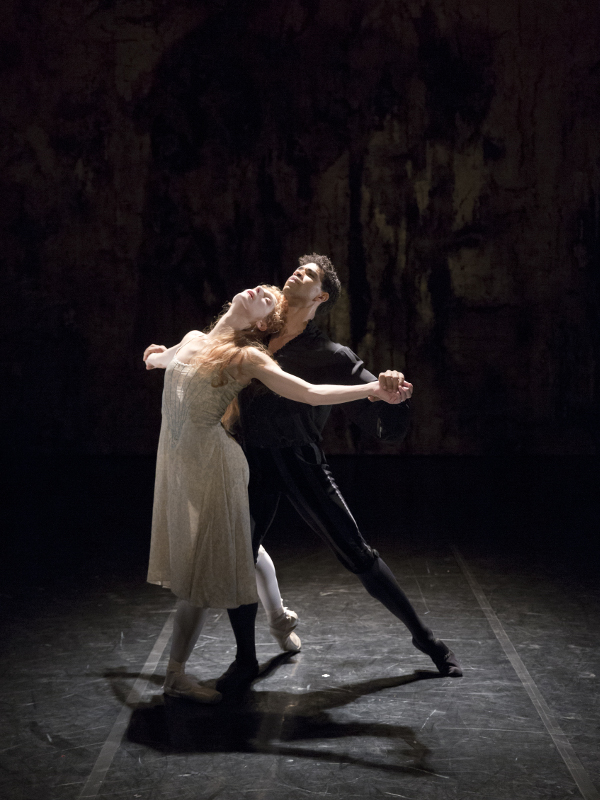 Elizabeth - Royal Ballet
Early in the year, this gem of a chamber piece had an all too brief run in the Royal Opera House's Linbury Studio Theatre before it closed for refurbishment. A skilful blend of ballet, theatre, and music, the story of the Virgin Queen and four of her lovers was constructed with finely judged wit by Will Tuckett and Alasdair Middleton. Zenaida Yanowsky, cheekbones as sharp as her intelligence, seemed born to play Elizabeth, while Carlos Acosta (pictured left, with Yanowsky) gave us yet more cause to mourn his retirement from classical ballet by playing all four male parts with the warmth and acting prowess that have won him hearts all over the world.
Until the Lions - Akram Khan Company
All the elements from the Akram Khan bingo card were there - mythical source (the Mahabharata), strong female collaborators, gender fluidity, live music, lush designs by Tim Yip. Yet this new piece was far from formulaic: Khan is in no danger of running out of ideas. Here the Roundhouse setting allowed him to do some wonderful things with moving sightlines and dance lines, while the story of the betrayed and shape-shifting Princess Amba's revenge put the focus firmly on Khan's two co-stars, Ching-Ying Chien and Christine Joy Ritter, and produced in Khan himself a heretofore rarely seen tenderness and vulnerability.
She Said - English National Ballet
Tamara Rojo, irked that in 20 years she had never danced anything choreographed by a woman, did something about it in commissioning this triple bill. It was a roaring success, revealing not just that female dance-makers are keeping up, but that they speak with a distinct voice. Most striking was Broken Wings, a piece about Mexican painter Frida Kahlo (Rojo) by Annabelle Lopez Ochoa, with a stunning Tijuana-brass tinged score by Peter Salem. The pair's previous hit was the gong-laden A Streetcar Named Desire for Scottish Ballet. Watch that space. Jenny Gilbert
Triple Bill - Ballet BC
Another triple bill by female choreographers, but the visitors from British Columbia didn't advertise their appearance at the International Dance Festival Birmingham as a feminist statement: director Emily Molnar and her incredibly strong troupe just quietly got on with the job and let the choreography do the talking. It had more than enough to say: Molnar's own exhilarating Forsythe-style 16+ a room was a symphony in pure dance forms; in Solo Echo, choreographer du jour Crystal Pite explored loneliness and community to the haunting sound of Brahms's cello sonatas; and Sharon Eyal took us out on a high, using the Batsheva Dance Company's 'Gaga' choreographic style to create Bill, a piece with all the weird, wired energy of a Bowie show.
Fiction - BalletBoyz/Javier de Frutos
The choreographer known for iconoclastic attacks turned his skewering attention to a new target: himself. His new piece for the BalletBoyz was an imagined response to his own death, complete with voiceover obituary. At turns funny, moving, and exhilarating, the piece used its imaginative premise to explore grief's effects on individuals and communities. The elite young dancers of the BalletBoyz troupe (pictured left) brought the piece's emotional journey to life no less brilliantly than they tackled de Frutos's rapid-fire, imaginative choreography.
Bolshoi Babylon - BBC Four
The Bolshoi Ballet had plenty of reasons to shun publicity in the aftermath of the acid attack on its artistic director in 2013, especially when the perpetrator turned out to be one of its own dancers. But just as the phrase "new Cold War" was being coined in the West, two British film-makers were granted uncensored access to the Bolshoi Theatre, close by the Kremlin, to make a candid documentary for HBO. Their cameras didn't stop turning for four months and this feature-length film, aired in February, was the result. Gripping. Catch up with it on DVD. Jenny Gilbert
Olga Smirnova - Bolshoi Ballet
The Bolshoi's London tour in the summer was an opportunity to remind the world that they specialise in ballet as well as intrigue. The legacy of Sergei Filin, the acid-blinded ex-director, was much in evidence in the person of Olga Smirnova. His protégée enchanted critics with her lyricism on the company's last London tour, but was still second cast: in 2016, she headlined everything. If that was perhaps a mistake in the case of Don Quixote - soubrette this dreamy, long-legged dancer is not - it was perfect judgement for Swan Lake, where Smirnova's Platonically ideal White Swan almost compensated for the production's narrative shortcomings.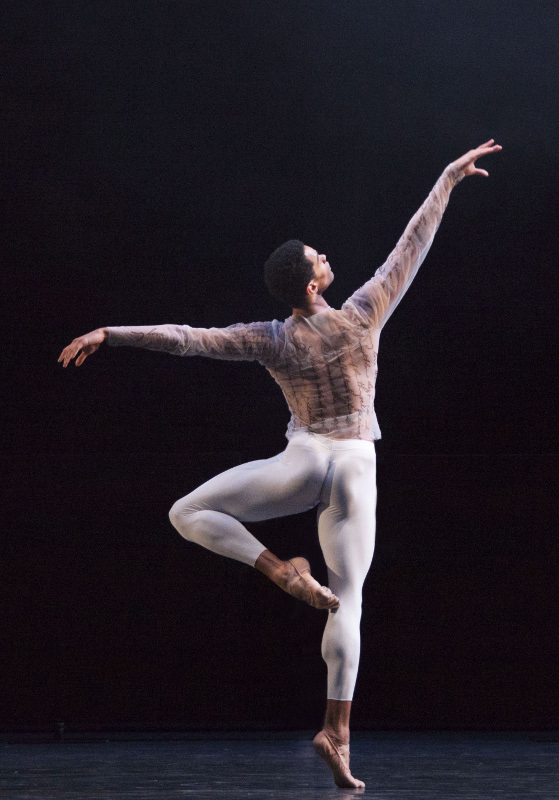 Wink - Jessica Lang/Birmingham Royal Ballet
Among dance's offerings on the altar of Shakespeare 400, this short piece by American choreographer Jessica Lang stood out for its intelligence, its formal ingenuity, and its restrained elegance. Lang chose to respond to the Bard's sonnets by echoing the rhythms and forms of quatrains and couplets in a dance piece that used both aural and visual rhythm, the latter by means of rotating black and white boards to suggest the winking of the title. The poems' content was not neglected either, with emotional solos for the wonderful Brandon Lawrence (pictured right) evoking Shakespeare's response to passing time, grief and oblivion. A classy work that did Shakespeare more justice than any Taming of the Shrew.
Akram Khan's Giselle - English National Ballet
Tamara Rojo's reign at English National Ballet has produced many good things already - the recruitment of Alina Cojocaru, a partnership with Sadler's Wells, choreographic commissions, new repertoire - but this Giselle by Akram Khan marks a new high. Khan and dramaturg Ruth Little bring their trademark emotional intelligence to bear on the story, now set in a Handmaid's Tale-style dystopic future of immiserated garment industry workers and their repulsively privileged overlords. As in the original, love and hope still survive death - and find expression in some exquisite duets - but in making his Giselle less mad and more of a freedom fighter, Khan expands the Romantically erotic violence of the original into a more searing critique of an unjust global system, with stunning effect.
Loch na hEala - Michael Keegan-Dolan
Dance iconoclast Michael Keegan-Dolan is based in the Irish Midlands, a place where ancient stories abide in the bogs and stones. He has tapped into this world before, but with this take on Swan Lake he reached new depths of stage poetry. Tchaikovsky gives way to Irish-Nordic folk dirges, the story is narrated by a chain-smoking bar-room soak and the set is a mess of black binliners and feathers. But in the course of little over an hour, Keegan-Dolan brings all the atavistic themes of Swan Lake into focus while also touching on depression, shady local politics and corruption in the Catholic church. Astonishing. Jenny Gilbert