Reissue CDs Weekly: New Order |

reviews, news & interviews
Reissue CDs Weekly: New Order
Reissue CDs Weekly: New Order
Revelatory collection of the Mancunian innovators' extra-curricular activities
The Powertan 1024 sequencer: In the hands of New Order, it changed popular music
The equipment pictured above is the Powertran 1024, one of the first digital sequencers to hit the market. According to the May 1981 issue of Electronics Today International magazine, which unveiled it to the public, the British-invented "1024 composer is a machine which will repeatedly cause a synthesiser to play a pre-determined series of notes either as short sequence or a large compositions of 1024 notes: i.e.
several minutes long." The article was headlined "Treat your synth to this sequencer/composer."
One musician who swiftly treated his synthesiser to the Powertran 1024 was Bernard Sumner. It came as a kit, and cost £89.50 plus VAT. Postage was inlcuded but £2.50 could be paid for secure delivery. He ordered one and, armed with the schematics and his soldering iron, New Order's frontman assembled the sequencer. In short order, it changed his band's music and, in time, the influential New Order's take-up of early digital musical technology also transformed popular music. Where New Order went, others followed.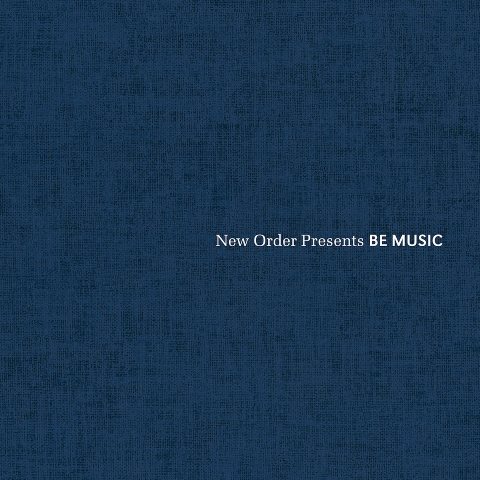 New Order and Joy Division had always been early adopters of new equipment – drummer Stephen Morris bought a programmable Boss Dr Rhythm DR55 just after Closer was completed and the band already had an ARP Omni synthesiser – but this was different. When they became New Order, a fascination with programmed rhythms surfaced: first on the September 1981 B-side "Everything's Gone Green" where the Dr Rhythm was linked to ARP Quadra and Moog Source synths. But the Powertran 1024 was the band's first brush with a sequencer. Ultimately, though different equipment was used, the purchase of a Powertran 1024 resulted in March 1983's epochal "Blue Monday".
The degree to which New Order innovated by incorporating new equipment and the attendant impact on their music is emphasised by the extraordinary new productions-by compilation New Order Presents Be Music. The band hungrily acquired new kit as it came on the market and, once it was in their hands, instantly began tinkering to find ways of exploiting it. This affected their sound, but it was a two-way process: they were going to make the music they were going to make and the new technology helped them make it. They also brought what they were learning to bear on the records they produced for other bands.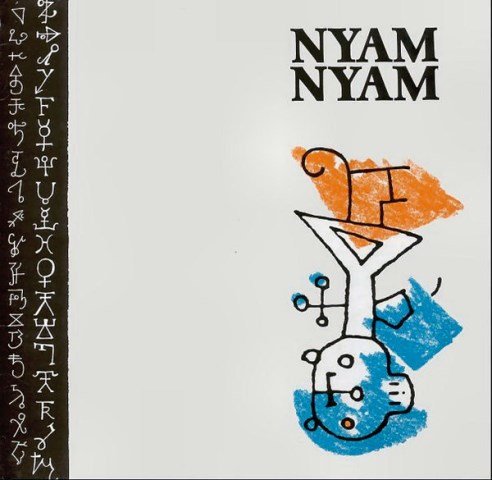 Disc Three of New Order Presents… includes "Sakura", by Blackpool's Section 25. It was recorded in late 1981. In the liner notes, the band's Vin Cassidy recalls Sumner turning up for their session with the new Powertran 1024 and says their producer was "handy with a soldering iron." The "Fate/Hate" single by Hull's Nyam Nyam (pictured left) was produced by New Order's bassist Peter Hook in October 1983. Similarly, the band say "Hooky arrived with the TR-808 [already] programmed, plus the 'Blue Monday' Oberheim drum machine and their Prophet 5 [synth]." That New Order were techy boffin types makes sense, but it's a rarely celebrated side of the band.
Another rarely celebrated aspect of New Order – one allowing them to show off their new gadgets – is their work as producers: which is what New Order Presents… is, in top-line terms, about. In early 1982, the tag Be Music (also B Music) was used to credit Peter Hook's production of a Stockholm Monsters single. There had been outside work before: Ian Curtis and Joy Division's manager Rob Gretton produced Section 25's Public Image Limited-ish debut single (included here) in September 1979. But Be Music became the catch-all label identifying New Order's extra-curricular work.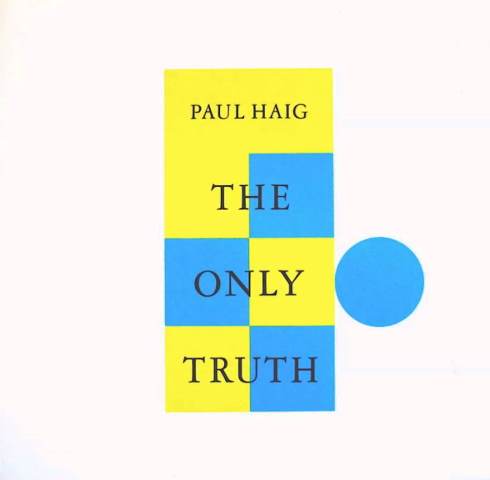 Many of New Order's productions were for their home-base label Factory, but outside clients included ex-Josef K singer Paul Haig, whose wonderful 1984 solo single "The Only Truth" is revealed through revisiting as a dry run for New Order's own "The Perfect Kiss", issued the following year. New Order Presents… is not strict about what's included, so Stephen Morris and Gillian Gilbert's work as The Other Two is also collected. Some of the studio work was undertaken in partnership with A Certain Ratio's Donald Johnson, who also used the Be Music identifier. New Order Presents Be Music is an alternate narrative for the New Order story.
This is a revelatory compilation as not only does it show that being New Order did not stop with the band name, but also as it includes some amazing, previously obscure, music. The three discs collect 36 tracks (go for the smart, clamshell triple-CD package, not the 12-track double-LP edition) ranging from the less-interesting (a 2010 remix for Factory Floor, one from 2014 for Tim Burgess) to the great and deeply fascinating. Take two cases: "Deep Sleep", a March 1986 Factory single by Red Turns To, is a lost classic of New Order-esque pop; ex-Real Thing singer Marcel King's 1984 single, "Reach for Love" is infectious proto-house. The compilation ends (on CD only) with the New Order's own enthralling, 22-minute "Video 5-8-6", the first recording made in 1981 with the Powertran 1024 and the prototype of album track "5-8-6". Elements of it also informed "Blue Monday".
Fans of New Order and Joy Division need New Order Presents Be Music. As does anyone with a passing interest in development of British popular music.
Anyone with a passing interest in development of British popular music needs 'New Order Presents Be Music'
Share this article