SS–GB, Series Finale, BBC One |

reviews, news & interviews
SS–GB, Series Finale, BBC One
SS–GB, Series Finale, BBC One
It was the Germans wot won it
Human, surprisingly: Lars Eidinger as Oskar Huth
In the end, SS-GB promised more than it could deliver, but it still left us with some memorable images (not least in the cleverly-crafted opening titles) and several excellent performances. The ending even dangled the faintest hint of a sequel, though presumably not one written by the author of the original book, Len Deighton.
What this dramatisation did best was to plant chilling glimpses of what it might have been like to be occupied by the Third Reich, and it did so without resorting too much to the familiar cliches of the way Nazism is usually portrayed. Beatings and torture were used more as a queasy, lingering threat than a parade of in-your-face horrors – indeed, having the glamorous American journalist Barbara Barga (Kate Bosworth) looking terrified at the prospect of being about to be tortured was probably more effective than actually carrying it out. Also, the writers were shrewd enough to recognise that the Reich's obsessions with Jews and assorted untermensch could be exploited with just a glimpse of a yellow star pinned to somebody's coat, or a mention of how the occupying authorities were trawling through police files to weed out "undesirables".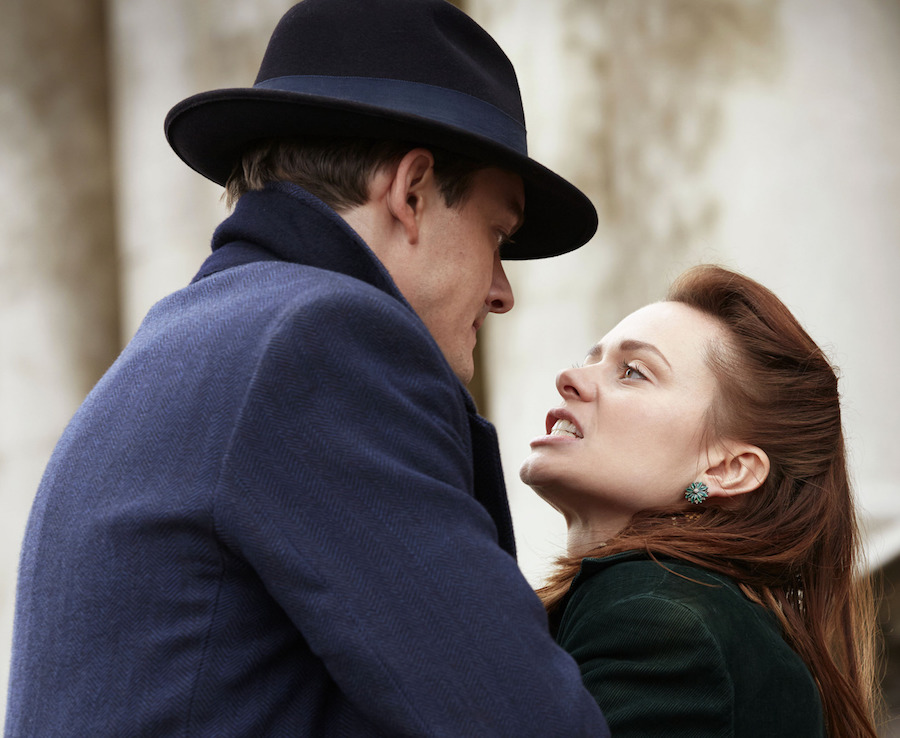 However, as the story developed, it began to suffer from looking under-resourced, and simply lacked enough props and trappings to carry the story it was trying to tell. The notion that the German army and the SS viewed each other as far greater enemies than the British, the French or Hitler's new pals the Russians was historically quite plausible, but this final episode's depiction of an attempt to spirit the ailing George VI (a thankless role for a quasi-moribund Jonathan Cullen) out of the country under cover of a clandestine American attack was like being told the story by being passed a series of hastily-scribbled sketches, leaving you to imagine the details.
Our heroes, led by Douglas "Archer of the Yard" Archer (Sam Riley, pictured above with Maeve Dermody), were somehow able to drive freely across the country without ever bumping into a German patrol (though they did meet some treacherous collaborators), even as they drew near to a top-secret scientific research establishment. In addition, nobody bothered to explain how American ships could simply sail up to the English coast without the Germans noticing.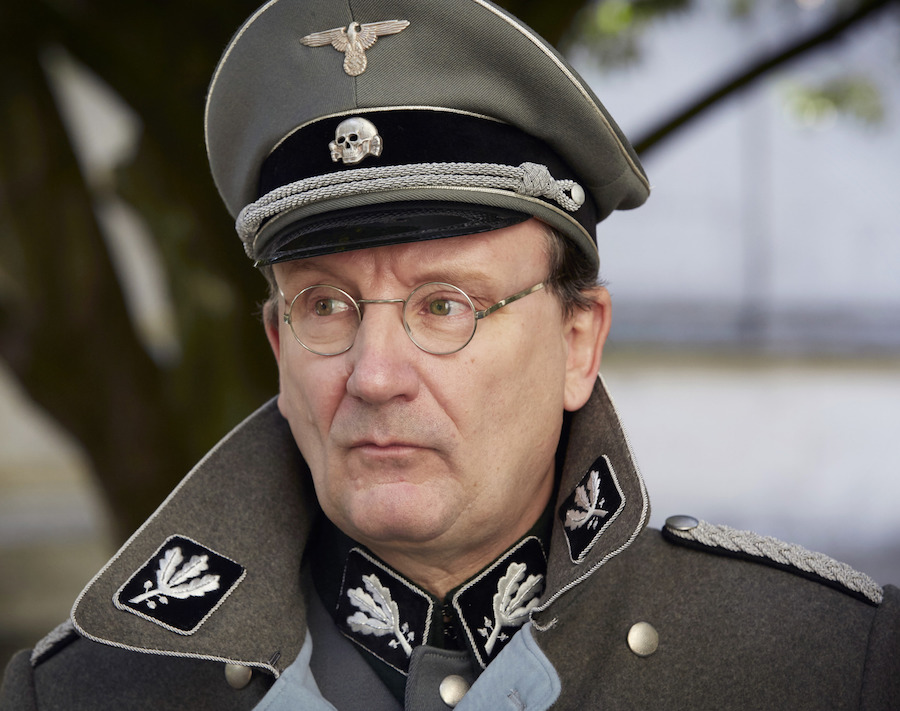 Meanwhile, acting-wise, it was the Germans wot won it. Rainer Bock was immaculate as Gruppenführer Kellermann (left), seemingly a vain, bumbling old fool but in fact a ruthless and consummate tactician, playing the Reich's internal political games with lethal skill (it was no coincidence that he was a keen fly fisherman). Splendid, too, was Lars Eidinger as SS officer Oskar Huth, whose chilling arrogance was gradually peeled away to reveal a cultivated, perceptive man capable of displays of decency. Even though he worked closely with Heinrich Himmler.
Oh, and regarding the "Mumblegate II" saga, it seemed to me that Sam Riley's dialogue was far more clearly audible on iPlayer than it was on the telly. It was a shame his hat was two sizes too large, though.