The First Commandment, Classical Opera, St John's Smith Square |

reviews, news & interviews
The First Commandment, Classical Opera, St John's Smith Square
The First Commandment, Classical Opera, St John's Smith Square
The teenage Mozart's miraculous maturity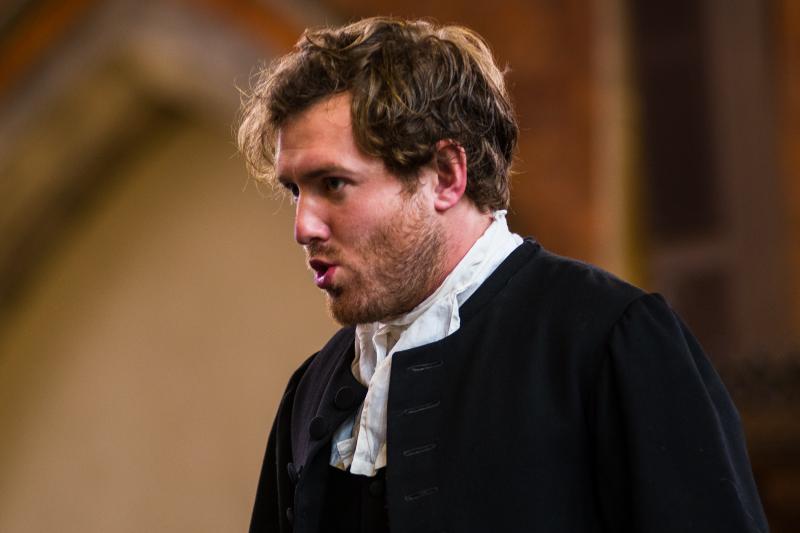 Sam Furness, dispensing 'the peace that passeth understanding' in Nigel Lewis's translation of The First Commandment
Isn't it funny? You wait ages for an opera by an eleven-year-old and then two turn up at once. The world's feature journalists descended on Vienna at Christmas for a new take on Cinderella by Alma Deutscher. What they heard, for what it's worth, was a precocious, glittery pastiche of Classical manners. Last night was the real deal.
Die Schuldigkeit des Ersten Gebots
, by Mozart: "The Obligation to Keep the First Commandment". Not a title to make the heart beat faster, is it? Ian Page and his increasingly prominent Classical Opera company commissioned Nigel Lewis for a snappy new English translation which duly drops the imperative. Obligations aren't much in fashion these days.
Revivals of obscure Baroque sacred dramas, however, very much are. Scarcely a month goes by without a modern premiere of an earnest sequence of recitatives and arias by Draghi, Durante or even someone you've heard of. The First Commandment fits right in. Indeed even at that age, it's clear that Mozart had little to learn from his elders and already a few things to show them, notably in the way of orchestration. There was nothing that his father Leopold could teach him in the way of technique, as Stanley Sadie remarked in his late work on early Mozart; only maturity and experience were lacking. Page has observed that Leopold's diligent work on the manuscript is limited largely to correcting typos and adding page numbers.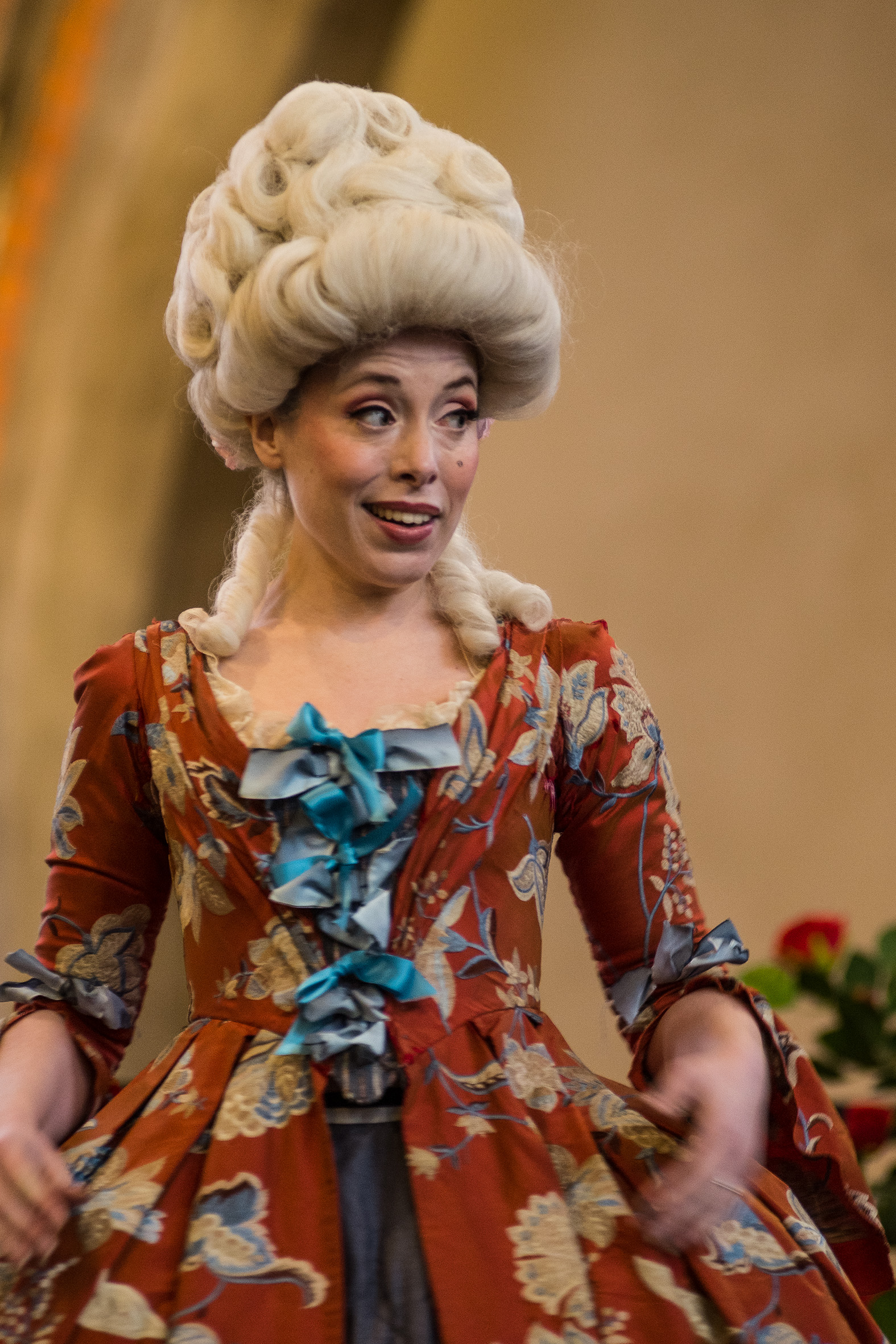 By now Page surely knows the piece better than anyone else, ever, including the composer. With a 2014 recording of the German original under their belts, the Classical Opera players were unfailingly polished in music with an often surprising richness of inner-part detail. Greater familiarity with similar work by the sons of Bach – especially Johann Christian, whom the child Mozart had met in London – would doubtless refine appreciation of templates he may have used for the seven, expansive da capo arias and concluding terzet, and Page certainly sharpened contrasts of mood and tempo to pep up what might otherwise lapse into a lukewarm sequence of pieties.
Not even the brains of JC or CPE Bach, however, had conceived of an aria with obbligato trombone. With a theatrical maturity far beyond his years, Mozart made it the centrepiece of the work: a testament of doubt and tentative faith on the part of the Christian who wavers between claims made on behalf of God and Mammon. This was sung with notable control and a steady, sympathetic tone by the tenor Alessandro Fisher, who bore little trace of the bronchitis for which apologies had been offered – and who was no less nobly partnered by Stephanie Dyer on a "period" alto trombone.
There were no weak links among the five singers. The meat of the work falls to the more baritonal tenor of Sam Furness, got up as a Kilvert-style parson in an unfussily effective, Classical-era staging by Thomas Guthrie for the limited space available at St John's. Gemma Summerfield (as Compassion) and Helen Sherman as (Justice) made much of their rather truncated roles, inevitably ceding attention to the well-judged diva antics and slightly brittle coloratura of Rebecca Bottone (pictured above) as a Worldly Spirit worthy of Thackeray's Becky Sharp.
Much fun can be had spotting the ideas that lodged in Mozart's head and came out again in unexpected places. The mise-en-scène of Così fan tutte, for example; even the trombone solo in the Requiem. But Schuldigkeit is an unmixed pleasure of its own. Go tonight if you can.
Schuldigkeit is an unmixed pleasure of its own
rating
Explore topics
Share this article