Lise Davidsen, James Baillieu, Wigmore Hall |

reviews, news & interviews
Lise Davidsen, James Baillieu, Wigmore Hall
Lise Davidsen, James Baillieu, Wigmore Hall
A thrilling UK recital debut from Norway's brightest singing talent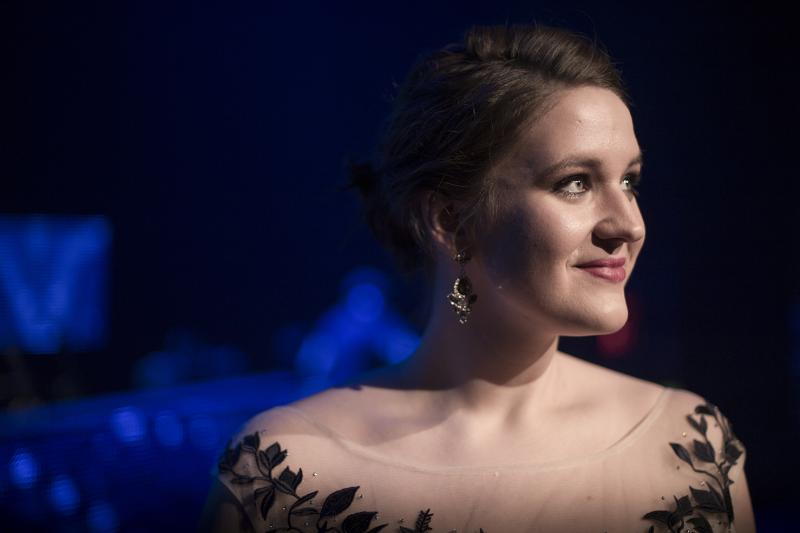 Lise Davidsen: a serious dramatic soprano in the making
Few young singers make a UK recital debut like Lise Davidsen's. But then, few singers come to that debut with such a weight of reputation and expectation. Taking not only the First Prize but also the Audience Prize and Birgit Nilsson Awards at 2015's Operalia competition, established the then 28-year-old Norwegian soprano as one to watch.
Two years on and Davidsen is sounding better than ever, poised on the brink of a major international career, with debuts at the Teatro Real, Covent Garden, Aix-en-Provence and the Wiener Staatsoper in the diary.
This Rosenblatt recital at Wigmore Hall was something special. A beautifully judged programme – a healthy balance of showcase and substance – punctuated sets of songs by Grieg, Strauss and Sibelius with arias from Andrea Chénier, Tannhäuser and Cherubino's Medea, among others. Davidsen made it clear in her ingenuous spoken introduction that this was a musical portrait not just of her current voice and self, but also a glimpse into the future. On the basis of Elisabeth's Prayer, she promises much in that role, moving closer to it even than when she sang "Dich, teure Halle" in competition
This is an instrument greedy for scope and emotion
This is already a glorious sprawl of a voice, one that sets the Wigmore Hall dome buzzing with resonance. Thick and supported from top to bottom, it's easy to hear in the charred warmth of her lower register why she started life as a mezzo. But if the bottom glows, the top is cooler, losing none of the breadth of sound, but gaining a glinting sheen.
Best in full spate – the desperate howl of "l'amai" from Santuzza's "Voi lo sapete, o mamma", the abrupt violence that closes Sibelius's "The girl returned from meeting her lover", the ecstatic, heady beauty of Grieg's "Ein Traum", where her voice suddenly slipped the leash of control and surged out freely – this is an instrument greedy for scope and emotion. Extremity is its bread and butter, and though Davidsen made every effort to rein it in, to find the quieter, more contained moments in the Grieg and in "Wie nahte mir der Schlummer" from Der Freischütz, it was sometimes at the expense of tone colour, and the inward, contemplative control of Strauss's "Morgen" briefly rattled her.
But there's a generous legato already here, carving thick, curving lines through "Cäcilie" and Grieg's "Zur Rosenhet", and digging all the dark emotion from her maternal-themed arias, including Giordano's tear-jerker "La mamma morta", Verdi's "Morrò, ma prima in grazia", and Cherubini's startling and disturbing "Dei tuoi figli la madre".
There's an endearing conflict to Davidsen's stage presence – funny, warm and thoughtful when talking about her repertoire, instinctive when interacting with Baillieu (musically sensitive as ever) and suddenly tragic, larger-than-life in her performance. Some physical stiffness still betrays her age, but the expressive capacity, the emotional generosity, the risk - all are already here in excess. With role debuts as Ariadne at Glyndebourne this summer and Medea at Wexford to come in the autumn, there will be plenty more opportunities this year to hear this deeply exciting singer. I for one cannot wait.
The expressive capacity, the emotional generosity, the risk - all are already here in excess
rating
Explore topics
Share this article