Louise Alder, James Baillieu, Wigmore Hall review - sensual heat thaws a winter's evening |

reviews, news & interviews
Louise Alder, James Baillieu, Wigmore Hall review - sensual heat thaws a winter's evening
Louise Alder, James Baillieu, Wigmore Hall review - sensual heat thaws a winter's evening
Superb young lyric soprano's voice only grows in breadth and beauty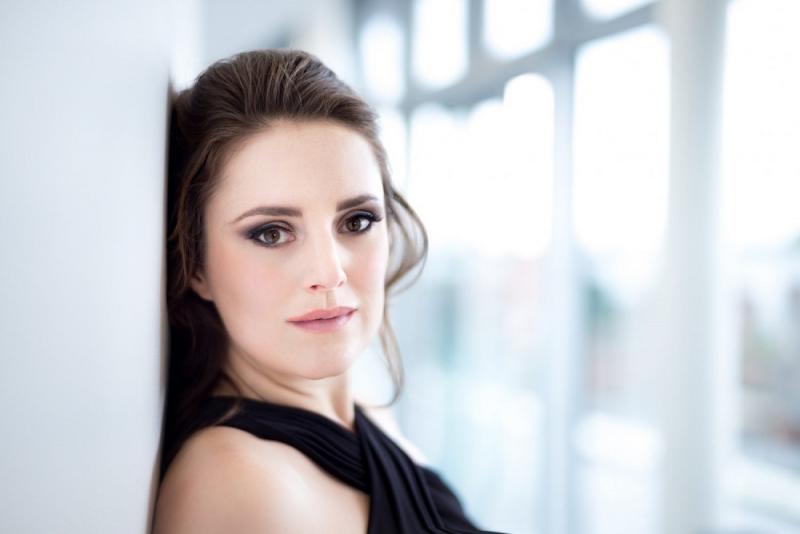 Louise Alder: A natural recitalist and an instinctive singing-actress
Rapture, ecstasy, ardour, and a few cheeky fumbles in the bushes – Louise Alder and James Baillieu's Wigmore recital promised "Chants d'amour" and delivered amply, giving us love in all its bewildering, technicolour variety.
From the heady eroticism of Bizet to the lazy, summer affections of Faure, the light, youthful lusts of
Mozart
to
Strauss
and Liszt's mature desire, it was a programme calculated to stir both loins and ears.
Alder's star, very much in the ascendant in 2017 thanks to her exquisite Sophie in WNO's Rosenkavalier, a scene-stealing Marzelline in the Proms Fidelio, as well as her Audience Prize win at Cardiff Singer of the World, continues its rise into the new year. This lyric soprano has a legato that carves beautiful lines through everything she sings, even finding a sensitive path through the obvious, voluptuous curves of some of Bizet's more vulgar songs.
It's Strauss who still feels like the most natural fit for this expressive performer
Catching the Wigmore's dome and setting it ringing in sympathy, her bright upper register is increasingly balanced by real amplitude lower in the voice – scope showcased neatly in the contrast between the opening Mozart and the closing Liszt. Where "Der Zauberer" was all backbiting, buffo comedy, and "An Chloe" a wry portrait of teenage desire (catching the mockery of Mozart's setting, if not quite the urgent sincerity of Johann Georg Jacobi's verse – those breathless, repetitions of "ermattet" are surely less comic and more literal than we heard here), Liszt's Three Petrarch Sonnets gave us scope and sumptuous heft, with Alder finding a release both vocally and emotionally we hadn't seen until then.
The dramatic scena of "Pace non trovo" packs an opera's worth of intensity into its short duration, allowing the soprano to balance some of the evening's soft-spun pianissimos with some hints here of the voice to come. The magical piano postlude to the final song "I' vidi in terra angelici costumi" was just one of several moments during the evening where the wonderful James Baillieu (pictured below) showed his mettle – his joyous musicality, so irrepressible earlier in Mendelssohn's "Neue Liebe", here filed down to a delicate point.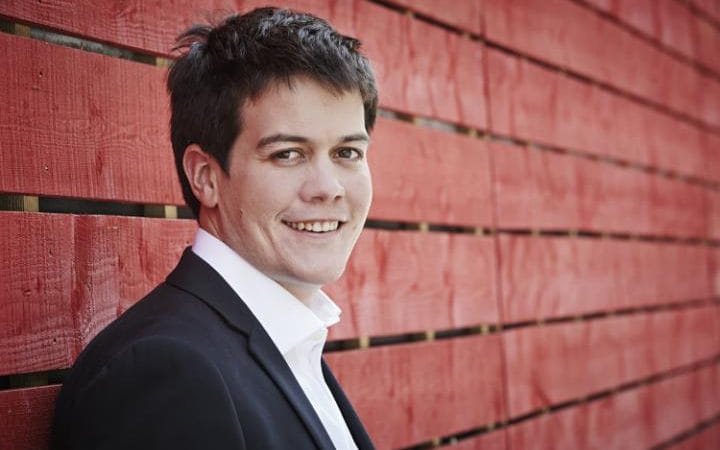 Alder is an instinctive singing-actress – a natural recitalist. Narrative guided us through the heavy musical heat of Bizet's "Adieux de l'hotesse arabe", phrases dripping thickly from Alder like sweat from the brow of the hostess's departing lover, and also propelled us through the bright chatter of Faure's "Green". But it's Strauss (repertoire Alder chose for her debut recital disc Through Life and Love last year) who still feels like the most natural fit for this expressive performer, playing both to the beauty of her vocal restraint – "Morgen" a musical hope so fragile the audience seemed scarcely willing to breathe through it – and the rapturous warmth of her release, heard in the giddy, gauzy, boozy radiance of "Heimliche Aufforderung".
With Delibes' "Les filles de Cadix" an irresistible encore, this was a programme cleverly calculated to thaw a chilly hall (boiler trouble kept things somewhat cooler than usual). Recorded for later release on the Wigmore Live label, it's a recital you'll want to buy and keep on hand – a powerful antidote to winter gloom and shivers alike.
This lyric soprano has a legato that carves beautiful lines through everything she sings
rating
Share this article