Summer of Love: How Hippies Changed the World review - the weird and wonderful roots of the Sixties counterculture |

reviews, news & interviews
Summer of Love: How Hippies Changed the World review - the weird and wonderful roots of the Sixties counterculture
Summer of Love: How Hippies Changed the World review - the weird and wonderful roots of the Sixties counterculture
BBC Four reveals the secrets of the mind-expanding summer of '67
The Grateful Dead, San Francisco, 1967
As the accompanying music reminded us, it's the time of the season for looking back in languor at the psychedelic daze that descended on America's West Coast in 1967. It was an era when one was enjoined, if going to San Francisco, to "be sure to wear flowers in your hair".
"Feed your head," added the Jefferson Airplane, ensconced in their Haight-Ashbury rabbit-hole.
However, the scope of this first of two programmes was much wider, and far more interesting, than a mere survey of the rock groups of the day. It went back to the beginning of the 20th century and travelled both east and west as it sketched out the philosophical and cultural influences that eventually manifested themselves in massed hippiedom (below, Golden Gate Park, 1967).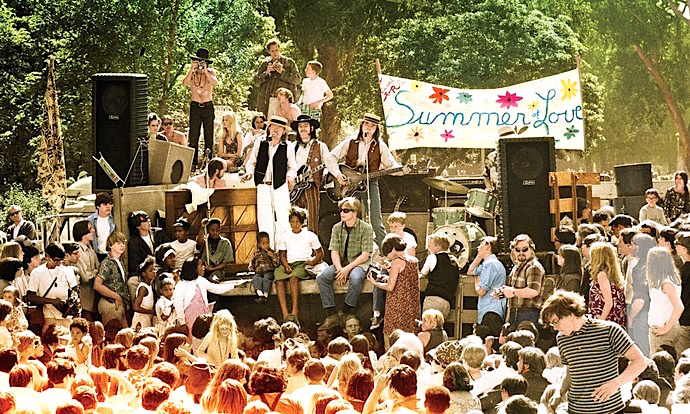 Who knew – well, you would have done if you'd read the preview in Radio Times, but no matter – that the hippie dawn could be traced back to a cult of German "nature boys" (or Naturmensch) who were lured to the idyllic climes of California before World War One, and lived on fruits and berries in the wilderness? One of them opened the Health Hut, the first health food store in San Francisco. Another, Eden Ahbez, wrote their theme song, "Nature Boy", memorably recorded by Nat King Cole. There was a photo of Rudolf Valentino visiting the Boys in their rustic lair.
Other inputs included the weird occult ramblings of Aleister Crowley, which included Satanism, eastern mysticism and free love and inspired the so-called "free thinkers" (Crowley later got his picture included on the sleeve of Sgt Pepper). It was Crowley who gave Aldous Huxley (pictured below) his first dose of mescaline, and Huxley's Doors of Perception would become a hippie set text, as well as giving Jim Morrison the name of his band. In the Fifties, Huxley lived at the Esalen Institute at Big Sur on the California coast, where mysticism, mind-body awareness and other New Agey stuff were the order of the day.
Then LSD was added to the mix, and suddenly the word turned paisley. Ken Kesey, unwittingly dosed with acid as part of a CIA experiment, went on to write One Flew Over the Cuckoo's Nest, and there was a clip of him saying he could never have written what he did if his mind hadn't been liberated by the drug. Aldous "Captain Trips" Huxley even got Cary Grant into LSD, for heaven's sake, and on one occasion the suave thespian became convinced he'd turned into a giant penis being fired into space. Boiling up bespoke acid became the speciality of Berkeley dropout Owsley Stanley, and when folk musician Jerry Garcia was challenged by Kesey to create a musical soundtrack for the LSD experience, Garcia invented the Grateful Dead.
Ferment was all around. Herbert Marcuse was teaching his own version of Marxism to radical yoof at Berkeley, where the feminist movement was experiencing its earliest stirrings. In nearby Oakland, the Black Panthers were exhibiting a focus and organisation most hippies were incapable of. Actor Peter Coyote had some splendid anecdotes about his time with the anarchist performance troupe the Diggers, who deplored property ownership and opened a shop where everything was free. (Coyote had to explain to a would-be shoplifter that you couldn't steal what was being given away for nothing.)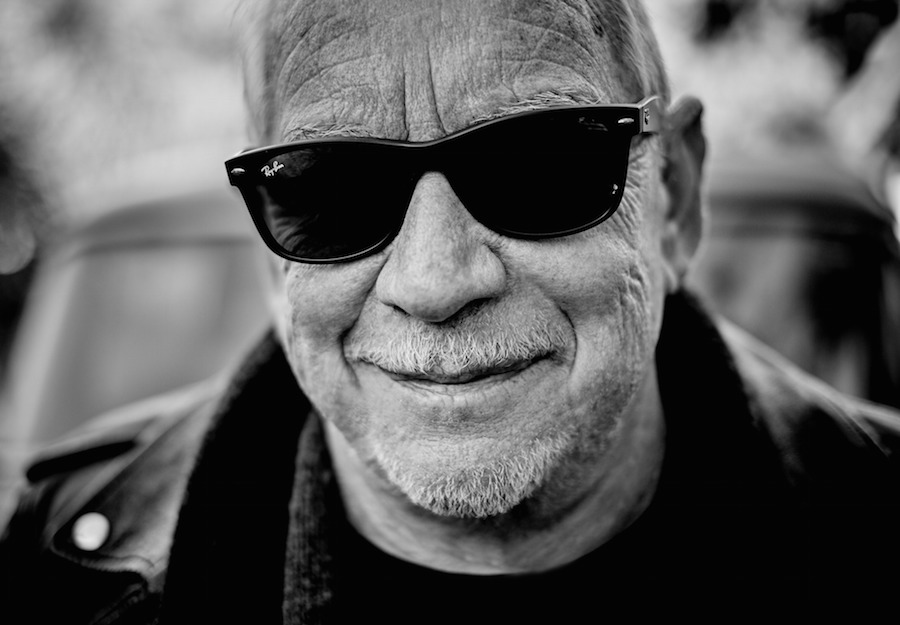 Intensely as they remembered it, it was as if the participants still couldn't believe it had all really happened. The ecstatic exuberance of the moment reached a peak with the Monterey Pop Festival in June 1967, where the San Francisco bands met The Who, Hendrix and Otis Redding. Eric Burdon (rIght) admitted that "I really did think that LSD was the answer to the world's problems." Would that it had been so simple.
When LSD was added to the mix, suddenly the world turned paisley
rating
Explore topics
Share this article