Reissue CDs Weekly: Butterfly Child |

reviews, news & interviews
Reissue CDs Weekly: Butterfly Child
Reissue CDs Weekly: Butterfly Child
Twenty-five years on, the matchless 'Onomatopoeia' still sounds out of time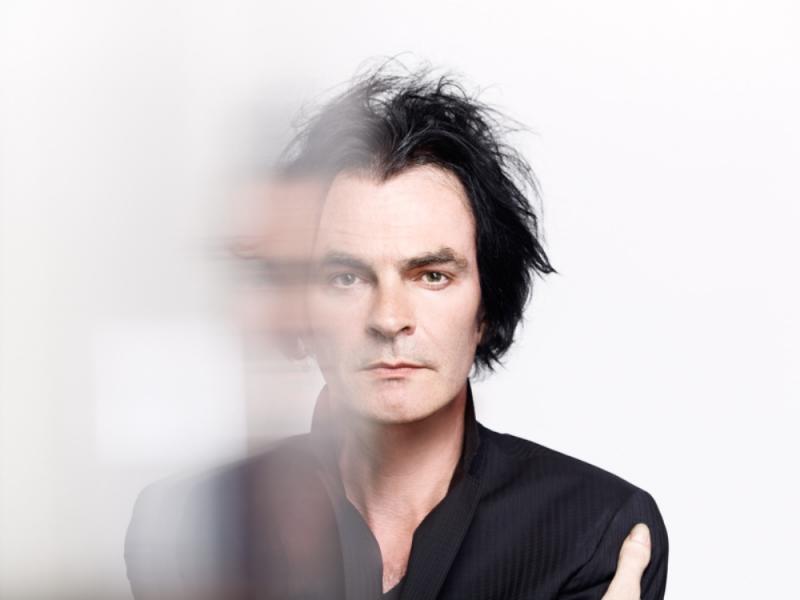 Joe Cassidy aka Butterfly Child: a defeated and distracted voice
The critic Simon Reynolds characterised Butterfly Child's debut album Onomatopoeia as the sound of "vitrified everglades in J.G. Ballard's The Illuminated Man, where some kind of entropy has slowed down time, so that living creatures are literally petrified, encrusted and crystal."
The critic Simon Reynolds characterised Butterfly Child's debut album Onomatopoeia as the sound of "vitrified everglades in J.G. Ballard's The Illuminated Man, where some kind of entropy has slowed down time, so that living creatures are literally petrified, encrusted and crystal."
Such circumlocution was unsurprising as Onomatopoeia was originally issued by Rough Trade in August 1993 during a between-time moment for independently minded pop. Britpop hadn't yet taken off, grunge was a clichéd bandwagon and the first flush of shoegazing had run its course. It hit shops around the same time as the label's new Breeders, Heather Nova and Red House Painters albums. None were comfortable bedfellows. An overarching narrative into which Butterfly Child could slot was hard to find.
So, "encrusted and crystal" then. NME was as oblique, saying the album was "like trampolining in a conservatory flooded with sunlight." For a backhanded Melody Maker, Onomatopoeia "severed the umbilical cord between shoegazing's aural ambition and its implication of cossetted inadequacy."
The reissue of Onomatopoeia makes placing it no easier. It is great – frequently wonderful – but is not about anything which was, indeed, of the moment. Heard now, 25 years on, it sounds fresh, bears some evidence for a fondness for Kitchens of Distinction and New Order. It also, sometimes explicitly, draws from dub and has a haziness which refracts My Bloody Valentine's between-song amorphousness. Main-main Joe Cassidy's voice is defeated and distracted.
Butterfly Child were and are the vehicle for Belfast's Cassidy. After two EPs for A.R. Kane's label and a Peel session, Onomatopoeia was recorded with Papa Sprain's Gary McKendry on an 8-track tape recorder and with a drum machine, reverb unit and synthesiser. Home-made and do-it-yourself, it was the unmediated record of how Cassidy saw music. This no-frills reissue comes with grey instead of the original blue as the sleeve's background colour and lacks liner notes: the latter a pity as it would have been good to learn where Cassidy was coming from, and how he sees the album now.
Over 67 minutes and 12 tracks, industrial noise, slippery bass guitar, cascading and always treated guitar are seamlessly melded and filtered through an ever-present sonic fog. While not as diffuse and overtly shoegazing-influenced as the early Flying Saucer Attack, Onomatopoeia shares some of their tendency towards ensuring finding a focus was difficult. Twenty-five years earlier, Cassidy would have been seen as a psychedelic voyager.
Yet in 1993 and on Rough Trade, there was little to benchmark Butterfly Child against. Maybe Disco Inferno. Maybe A.R Kane too. Onomatopoeia stood apart, which is why it holds up so well now.
Next week: Beautiful Despair, a collection of previously unheard 1990 Television Personalities home recordings

In 1993, an overarching narrative into which Butterfly Child could slot was hard to find
Explore topics
Share this article