Imogen Cooper, Wigmore Hall review – Viennese schools refreshed |

reviews, news & interviews
Imogen Cooper, Wigmore Hall review – Viennese schools refreshed
Imogen Cooper, Wigmore Hall review – Viennese schools refreshed
Rare refinement enhances originality in Haydn, Schoenberg and late Beethoven
Imogen Cooper: an ever-greater British musician
In the right hands, the music of the various Viennese Schools can still sound almost startlingly original. Imogen Cooper's are very much the right hands, containing a rare, refined artistry that only continues to grow with the years.
In her Wigmore Hall concert on Tuesday she matched
Beethoven
's mighty Diabelli Variations with the same composer's late 11 New Bagatelles Op.119, early
Schoenberg
and
Haydn
at his bounciest in a programme that left one marvelling as much at the daring of these voices as at the vivid musicianship of the pianist – which is exactly the way things should be.
Cooper opened with the Beethoven Bagatelles - aphoristic little pieces in which the composer toys with fragmentary notions of what music can be, whether poetic or insistent, lyrical or obsessively rhythmic: Cooper's playing emphasised the concentrated and differentiated character of each and every one, however brief.
The Schoenberg Six Little Pieces Op. 19, which followed, are tortuous slivers of atonality, often introverted or claustrophobic in atmosphere. They date from 1911 - extraordinary to think they predate The Rite of Spring - and though some can seem chewy, unlovable pieces, Cooper managed to infuse them all with affection despite their febrile intensity, the final Sehr langsam, associated with Mahler's funeral, being tragedy distilled. From there, a segue straight into Haydn's C major Sonata plunged us into the very opposite world, Cooper bringing out the rays of sunshine that dart through the composer's trademark wit and clarity.
Cooper has developed strikingly over time: her insights are continually deepening, expanding and extending. The influence of her one-time mentor, Alfred Brendel, is nevertheless still palpable, whether in her strong-centred, cool-headed sense of line or even in some of the gestures she uses: a quick shake of the head or laconic lift of eyebrows, or the conclusion of the Haydn's genial finale, with a wry smile and immediate turn to the audience.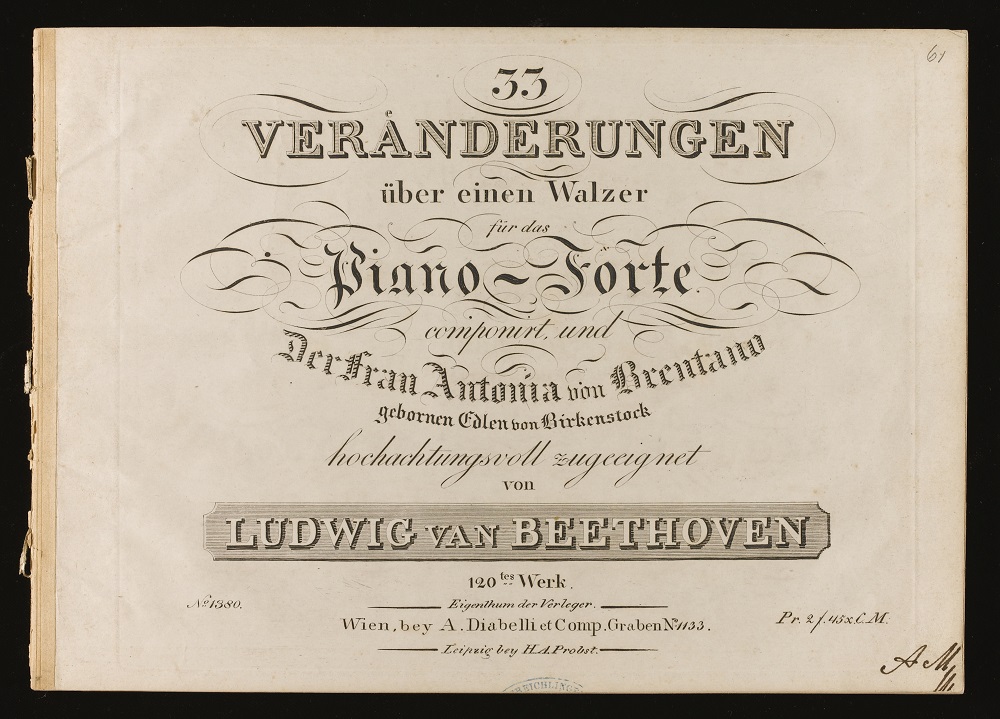 Though a lifelong Beethovenian, Cooper has been performing the Diabelli Variations for less than a year, so perhaps it's no wonder she decided to play from the music (something that bothers me not a jot, even if others might disagree for reasons of their own). Masterpiece, monster or both, this work remains one of Beethoven's ultimate challenges to any pianist, and Cooper's performance grew better and better as it went along - not that the beginning was anything to grumble about, but the expressive peak was Variation 31 in which the right hand expounds an intricate aria that delves into emotional worlds impassioned, mystical and despairing at the same time. Cooper's legato here transformed the piano into a Lieder singer of superhuman powers; and such is her ability in polyphonic playing that often through the course of the work one could hear how close some of the writing is to that in the composer's late string quartets. The culminating fugue powered along, indomitable, before the final moment of anguish that ushers in a last, transcendental minuet. This was expertly shaped and finally left us hovering in mid air, almost scared to breathe.
Cooper's sound has grown with the years, too – deeper, richer and more voluminous – and perhaps this performance would have fitted even better in a larger hall than the Wigmore, which can sometime turn boxy for a sizeable piano tone, however beautiful the latter remains. I look forward to hearing her play the Diabellis again in a few years' time to see where she goes from here. It's already a tremendous achievement.
Cooper's legato transformed the piano into a Lieder singer of superhuman powers
rating
Share this article