theartsdesk Q&A: Soft Cell |

reviews, news & interviews
theartsdesk Q&A: Soft Cell
theartsdesk Q&A: Soft Cell
Prior to their O2 show the Eighties synth-pop icons talk new music, old music, 'Top of the Pops', 'Sex Dwarf', drugs, and Dennis Waterman
Sunday, 30 September 2018
Almond and Ball in 2018
This weekend sees Soft Cell play the O2, a one-off gig celebrating their era-defining music. It's 16 years since they last worked together and 37 since their heyday, yet they clearly still have a devoted fan-base: they sold out the gigantic London venue in one weekend.
The late Seventies and early Eighties saw the rise of electro-pop, artists influenced by punk's Year Zero attitude, but who wanted break away from what had come before. Rather than rock guitars, they turned to synthesizers to create something completely new. Five big British names led the way: Depeche Mode, The Human League, Orchestral Manoeuvres in the Dark, Gary Numan and Soft Cell. While the first four slowly built careers for themselves Soft Cell simply exploded out of arts school, burnt bright, wild and brief, then fell to pieces in 1984. Perhaps they only sneaked into the mainstream at all due to one of the Eighties' definitive hits, "Tainted Love".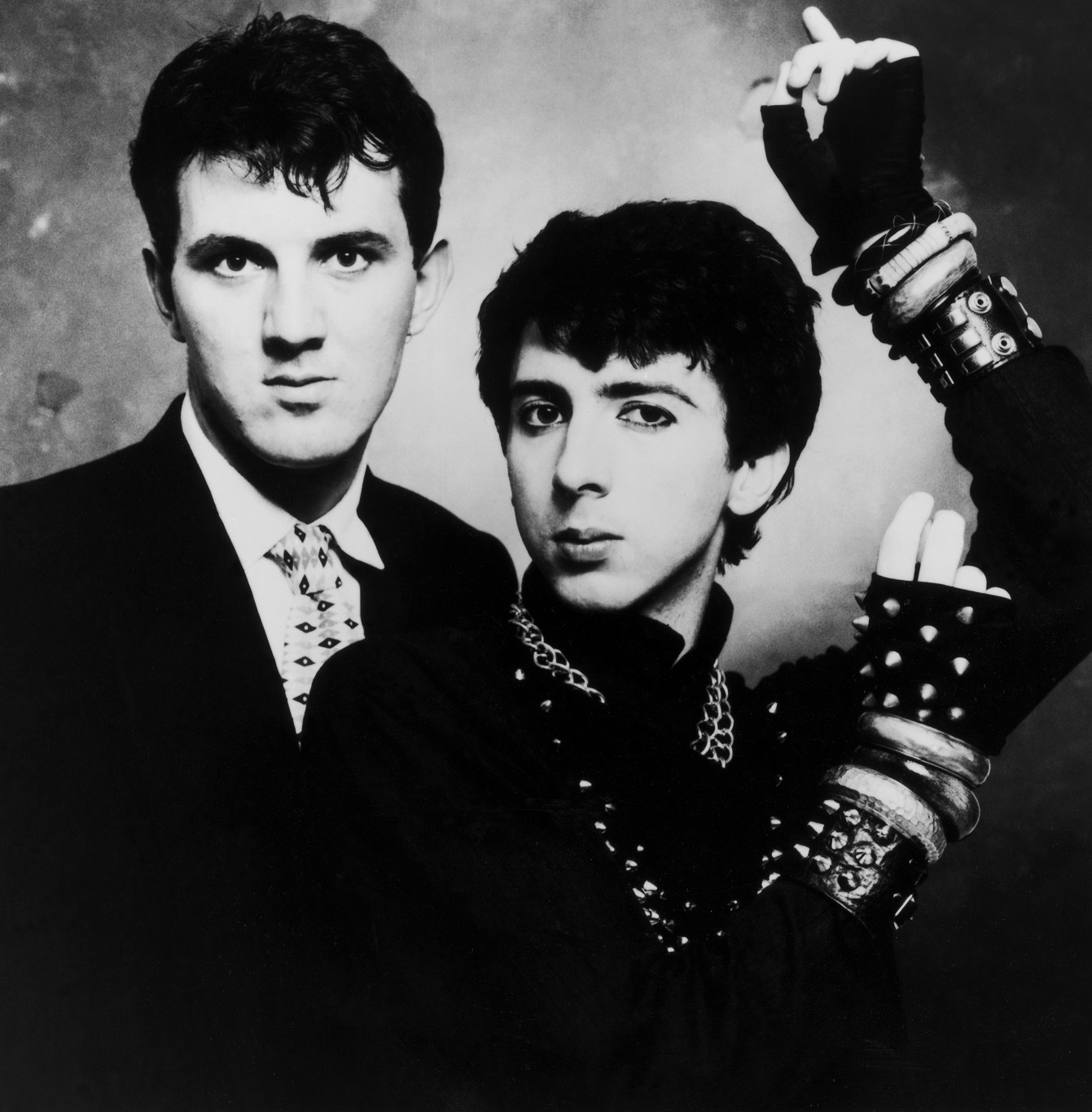 Soft Cell were born at Leeds Polytechnic when 18 year old Blackpool lad Dave Ball agreed to provide sound effects for the slightly older Marc Almond's outrageous performance art, which would often contain nudity and transgressive acts (such as smearing himself in cat food). By the dawn of the Eighties they'd become a band and, after a self-financed EP, and the Phonogram-backed US club hit "Memorabilia" they fired out their cover of the Northern Soul number "Tainted Love" in the summer of 1981. It made them suddenly the biggest act of the year.
They were not ready for it. While they threw themselves into unbridled narcotic hedonism, and recorded their debut album, Non-Stop Erotic Cabaret in New York, flavoured with Ecstasy-spiked visits to the city's most notorious nightclubs, they were not totally comfortable with being a pop act, especially during an age when Almond's sexuality seemed to be an issue for their record company and much of the general public.
Non-Stop Erotic Cabaret, with its non-"Tainted Love" hits "Bedsitter" and "Say Hello, Wave Goodbye", proved the band were contenders as songwriters. It also showcased a duo with a remarkable ability to capture nightworld angst and existentialism brilliantly in both words and music, a band with soul, sleaze and punchy electronic throb. It was to be their moment in the sun. Unwilling to kowtow to pop, excepting a couple of non-album Top Five singles, the fabulous "Torch" and less lovable "What", their second and third albums, The Art of Falling Apart (1983) and Last Night in Sodom (1984) were increasingly, harsh, gothic and moody. Compulsively dark and edgy yet energized, they emanated a sense that all the sex, drugs, drugged sex and nightclubbing were getting out of hand. They were the albums in which artists such as Nine Inch Nails and Marilyn Manson would find a sensibility they'd eventually make their own.
And that was it, Soft Cell went their separate ways, Marc Almond to a successful solo career and Dave Ball to become half of dance outfit The Grid. The pair joined together briefly to tour in 2001-2002, producing the album Beauty Without Cruelty, but then went their separate ways, apparently with some animosity.
theartsdesk met them in London, Almond slim, black-clad, slightly nervy, but faultessly polite and civil, with occasion aoutbreaks of contagious giggkles, and Ball, nursing a beer, a more stolid northern presence.
THOMAS H GREEN: How did the O2 concert come about?
MARC ALMOND: I was at Universal one day and it suddenly came to me; "What if we did one more concert? Do you think Dave would be into it?" He hasn't been in the best of health, a lot of time had passed. And I got carried away with the idea, thrilled. I'm on the cusp of an age where I'm getting a bit old to do some of these songs. I'm a different person, not in the same headspace. The classics are one thing – "Say Hello, Wave Goodbye", "Bedsitter", "Torch", "Tainted Love" - they're there forever and have a life of their own. But "The Art of Falling Apart", "Baby Doll", what space was I in when I sang them? So we had a meeting, trying to gauge if there was any love out there for Soft Cell. I wasn't convinced there was. The Albert Hall is too posh, Festival Hall's a bit too serious, I suggested the O2 as a joke. The promoter said, "If you want to do it, do it…" I thought that if we ended up playing to 3000 people down the front it would tell me there's no love left for Soft Cell. If we maybe struggled up top 8000-10,000, well, I saw Jean Michel Jarre there with 8000 and didn't notice it not being full. But it turned out people had been waiting. The [20,000] tickets went in a weekend.
Below: Watch Soft Cell perform "Torch" on Top of the Pops, featuring Cindy Ecstasy
DAVE BALL: We've played to bigger audiences at festivals. There was a big TV event in Vienna in the Eighties which we played with Dennis Waterman who was riding that hit "I Could Be So Good For You" from the show Minder. I got very drunk with him. Me and the night porter had to put him to bed. The most we've played was a festival in Sweden to 22,000 but this is the biggest audience of our own we've ever had. A lot of people are complaining that we aren't doing a tour but the O2 gig is being live-streamed in 200 cinemas.
How's it been going?
DAVE BALL: It's been a breeze really. At first I was quite reluctant. My health has not been brilliant. I used to be a heavy smoker. I had COPD, pneumonia, I was incapacitated, walking around with a stick. I no longer am but I'm still on steroids from the long years of smoking fags and sniffing God knows what and smoking all sorts of weird and wonderful things. It catches up, but here we are. I'm probably still not match fit, a B12 jab won't go amiss, at least it's legal and will be done under the correct medical supervision.
The new boxset, Keychains and Snowstorms has some great stuff on. Watching Non-Stop Exotic Video, your video album, for the first time in decades, almost brought a tear to my eye. Its sheer naughtiness and cinéma vérité silliness reminded me of a time when pop music was less banal.
MARC ALMOND: We loved being mischievous, having a pop platform to be subversive. Those videos are full of mischief, but for me it's hard had to leave vanity at the door. I don't want to hear how badly I'm singing, how northern and untutored I sound. I was trying to sound like Siouxsie Sioux, some sneery voice with a campy northern accent. It's the same with the videos; what fashion felonies!
Below: Watch "Seedy Films" from Non-Stop Exotic Video
DAVE BALL: There was room for a bit of playfulness and mischief then. Now it's so controlled by marketing people and accountants and agents, totally money-led. The whole thing is the music business with a capital "B" and a small "M". In the old days it was more balanced. In the old days music was as important as the business but now the business is more important than the music. Sad but true.
Yet the notorious video for "Sex Dwarf", which once resulted in a tabloid furore and a police raid on your record company's offices, isn't on the boxset…
MARC ALMOND: "Sex Dwarf" is still a bone of contention. It brings back so many hideous memories. I thought seriously about putting it on there but I wanted to keep the myth. I love the Dave chainsawing meat bit, then there's me, writhing around in a jockstrap covered in maggots, something I left behind at art college a long time ago. The legend has overshadowed the reality, though.
It's good to hear "Metro MRX" fresh again. I have it on a green 7" flexi-disc a friend gave me but it's a bit crackly.
DAVE BALL: We originally put that out in 1980 on an EP financed by my mum. We sent demos to Factory and Mute. That EP was the big break for us. I was waiting for delivery of the EP and we were due to play the Futurama 2 Festival in Leeds, Queens Hall, the biggest thing we'd done. We were third on the bill after Siouxsie and the Banshees and U2. I was hoping to have delivery of the singles, probably sell the lot in an afternoon, but none of them arrived, so all I had was the original white label and I'd made some cassettes to give away to anybody of import. Wandering around I spotted [BBC radio DJ] John Peel. Now this white label was my prize possession, my first ever record, but I thought, "It's got to be worth it," and said "Excuse me, sir, could I just give you this? My band's called Soft Cell." He said, "Thanks a lot, I'll give it a listen." I thought cynically, "Of course you will." A few weeks later The John Peel Show played "Metro MRX" three times, not bad going for a couple of oiks from Leed with a £400 EP, no record label, no manager, no PR company, no anything. That was a massive favour and boosted our confidence immensely. That's when [manic Some Bizarre Records supremo] Stevo [Pearce] heard of us. He didn't go to Futurama but he asked his London mates who went whether there were any interesting unsigned bands. We met him then, did a track for the Some Bizarre compilation album [a seminal electro-pop collection also featuring very early appearances by Depeche Mode, The The and Blancmange]. That went through Phonogram and slowly but surely he managed to blag us a deal.
Below: Listen to "Metro MRX"
Your first Top of the Pops appearance for "Tainted Love" is now regarded as a pivotal moment in pop TV, akin to David Bowie putting his arm around Mick Ronson back in 1972. The BBC switchboard was jammed with complaints.
MARC ALMOND: I was looking for something to create talking points. I was playing with the idea of gender. I liked to be butchly feminine or femininely butch, to confound straight men; they had these weird feelings towards me. So I mixed macho with eyeliner. I saw this picture in a magazine of the socialite Nancy Cunard and she had these bangles going all the way up her arm and black eye makeup. I'd seen Tony Hancock's film, The Rebel, which had these Parisian existentialists. And I love Juliet Greco, and the thick black eye make-up of the silent films stars. Take all that and mix it up with something quite masculine, visceral and threatening, two images fighting with each other, kind of extreme. It caused heavy reactions in people; sexually confused straight men, women in some kind of denial, guys just wanting to punch me, middle-aged women wanting to take me in, look after me, and give me a good meal. People wanted to mother me, murder me or fuck me.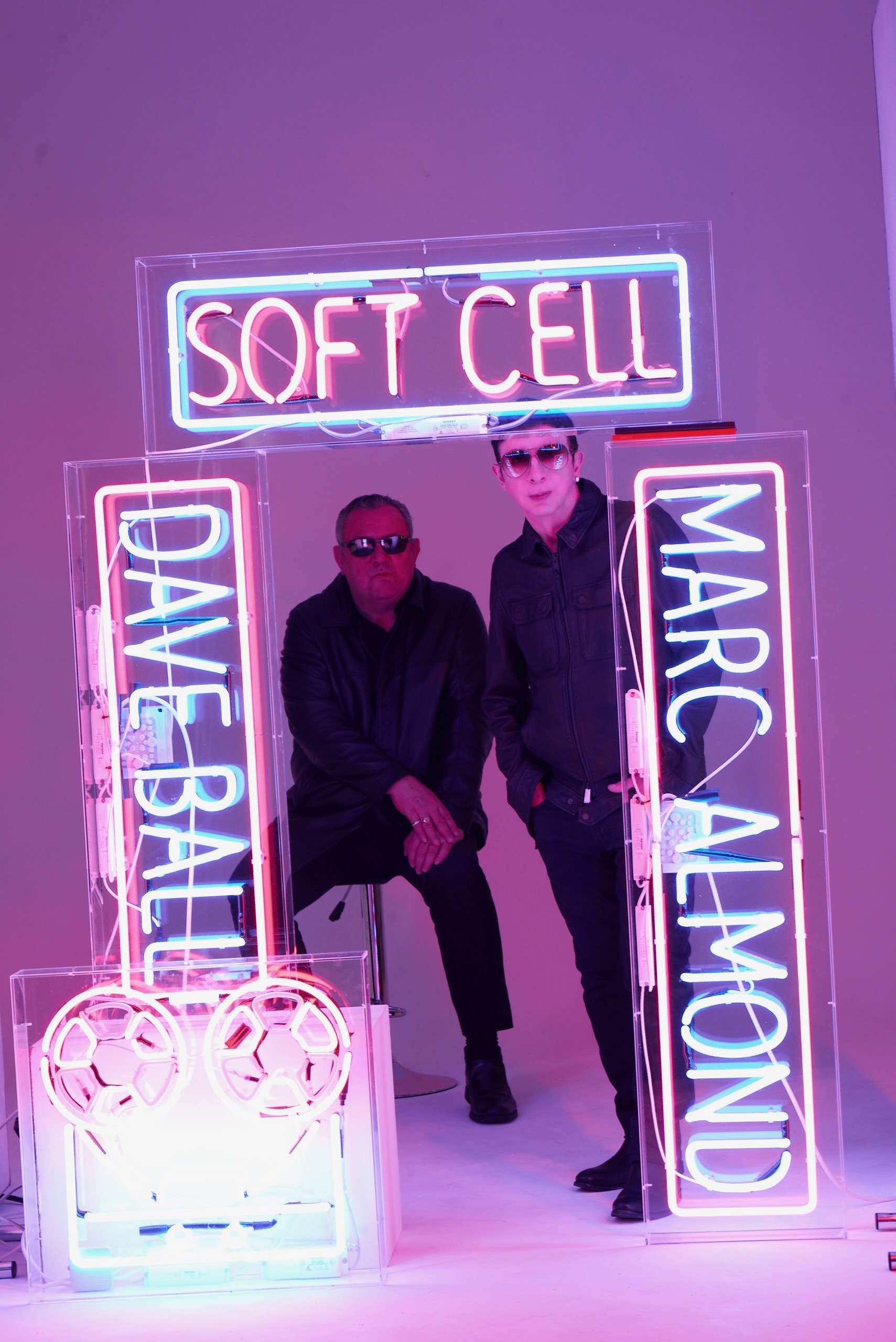 DAVE BALL: Before that first Top of the Pops appearance Phonogram said, "We've got to get you a drummer and a bass guitarist." We said, "What? We're a synth duo!" They'd never heard of such a thing. There'd been Sparks, who were American and used to be a five-piece band, and Suicide, also American, but there was no Brit synth duo before us, unless you count Cabaret Voltaire who origiinally had three members. Phonogram didn't get the concept. Homophobia was also very rife then. Marc wasn't allowed to talk about sexuality. If you did kiddie magazines there'd be girls writing in about which one they fancied more, Marc or Dave. After that Top of the Pops people complained about us corrupting the youth of the nation but the following day sales of bangles, eyeliner and black tee-shirts went through the roof and the next thing we were No.1.
The Eighties has become musically fetishized now, especially by the young.
MARC ALMOND: The beginning of the Eighties was a perfect time, but look at music from the latter half of the Eighties everything became very M.O.R., everyone went to American producers. We were a reaction against that. We felt like the poor northern cousins of Duran Duran and Spandau Ballet. After 1983 it really was M.O.R. Even bands like Suicide blanded out their sound. Maybe we might have, but that's all conjecture.
You certainly didn't play the game when it came to cracking America. You played three nights in Los Angeles in 1982 and refused to play "Tainted Love".
MARC ALMOND: It was a kind of bloodymindedness. We went on The Merv Griffin Show and dropped acid just before we went on. We were totally obnoxious and horrible and awful. I remember Casey Kasem, one the biggest people in US radio at the time, came into my dressing room and said the only good thing about the "Tainted Love" 12" is the synthesizer breakdown in the middle. I said, "Fuck you, get out of my dressing room,"
He used to wear those awful pastel jumpers…
MARC ALMOND: Pastel jumpers, painted hair-do, I almost pushed him out of the dressing room. He gave me this critique and my response was, "Get the fuck out of my sight, you stupid wanker." Or something similar. He was, like, "You're never going to get played on American radio again."
And didn't Ed Cobb, the original writer of "Tainted Love" come backstage at the LA shows?
DAVE BALL: I'd met Ed once before. He'd come over to London and said, "I'd love to meet the guys and take them for a drink." He must've made a million quid off the back of our version of "Tainted Love" and Marc was like, "No I don't want meet him. Why's he not bought us a house each?!" But I wanted to meet him out of curiosity. He was really nice. I met him at the old Selfridges Hotel in Orchard Street, just off Oxford Street. His business partner turned out to be Liberace's manager so I had a great evening; him buying all these cocktails and his manager telling me all these stories about Liberace's excesses. But the next time I met him was backstage in LA, looking chuffed. I said, "Bad news, Ed, we don't include "Tainted Love" in the live show." He didn't look chuffed anymore. It was very stupid really. It had been our only hit in America but we were so sick of playing that one tune. We'd been on endless TV shows and radio shows around the world, always with that bloody song. It became like an albatross to us, bigger than the band in America. We're still perceived as one hit wonders there. That's the reality. We didn't tour enough, didn't take the U2 route, touring for three months. We weren't really into touring.
The record company people must have loved you.
MARC ALMOND: When I look back at that time it seemed like us and the record company were in a war. But they were just doing what record companies do. They could see there was a successful thing there and just wanted to make it more successful. We were still very much art students in this corporate situation. Can we do another two or three "Tainted Loves"? No! In fact we're going to do something completely different.
Didn't David Bowie once ask you to tour with him?
MARC ALMOND: Yes, he asked us to support him. I'd grown up with Bowie, my total idol, but we were quite messy as a band and didn't think we were quite good enough. Thinking about it now, I think David Bowie would have appreciated us a lot. It's a regretful thing that didn't happen.
Anita Sarko [pictured below right], the New York DJ and scenester, died in 2015. She was part of the Soft Cell story, wasn't she?
MARC ALMOND: She meant something to both Dave and I. She was our first real guide to New York when we went there in the early Eighties. She and I stayed friends for a long time. Her death was a sad one. In terms of the New York side of Soft Cell she's a very important element. She had an amazing record collection in this downtown apartment she lived in. It was like a tip but full of interesting things, gigantic shelves stacked with records. I used to spend hours going through her vinyl, making tapes. She introduced me to loads of things. At the beginning of the Eighties the New York downtown art scene was very Bohemian but all the artists have now been driven out. A great time, great clubs, great music, great afterhours clubs; Anita Sarko was a big part of that.
DAVE BALL: She was one of the DJs at the Danceteria. There was an upstairs bar and there was a very elegant lady with a nice hat sipping a margarita at the end of the bar. I think I'd been talking to one of Kid Creole and the Coconuts. I was fascinated by her and went over and introduced myself. She was quite aloof like New Yorkers can be. I think I must've charmed her – "Do you want to meet for a drink?" I told her who I was and she was a bit more interested. She said, "I'll meet you tomorrow for a drink in the East Village," where she lived. We ended up spending the night together, became an item for about a year. I introduced her to Marc and they became really good friends, even after we split up. I went to New York many years later when she got married to this guy. We went out for dinner together, reminisced. It was very sad when she took her own life. I didn't realise she was so depressed. What was weird about that was she sent me a couple of black'n'white pictures two days before she killed herself. She said, 'I thought you might like these." There was one of me and her dancing and laughing - not to quote a lyric - and one of her, Cindy Ecstasy and Marc leaving a club. That was the last I heard of her. Next thing Jane Rolink, who used to be our PA, put up a post saying she'd killed herself. She'd had cancer, fought it and won, but what she was saying to people, from what I can glean, is "I'm past it, no-one's interested in me being around anymore, it's all young people now," so she felt that she wasn't wanted or needed and it was too much for her so she logged off.
Cindy Ecstasy is very much entwined in Soft Cell's mythology, the New Yorker who gave you Ecstasy, famously making you the first electronic band to be influenced by it. It's often said, given her later involvement in your music, that you sneaked your drug dealer into your essential entourage. But in the notes on Keychains and Snowstorms, Mike Thorne, the producer of Non-Stop Erotic Cabaret, suggests this is a misrepresentation.
DAVE BALL: I would agree with Mike. The fact is Ecstasy was not actually illegal at that point either so no felony was committed. If she'd gone to court they couldn't have prosecuted her because it was not an illegal substance, it's just a chemical. She was not a drug dealer in that respect, she was a party girl with her sweeties.
Soft Cell did a good few cover versions. Which is your favourite?
DAVE BALL: Not "Tainted Love". Probably "Born to Lose". I like Johnny Thunders and at that time we were both very into narcotics, a bit of a downward feeling but dynamic. I like "Down in the Subway" too, in terms of the sound and vibe.
Below: Listen to Soft Cell's version of "Born to Lose"
MARC ALMOND: I like "Born to Lose", I love that, it was great, one of the last things we recorded. When we originally did "Tainted Love" it was almost "The Night" by Frankie Valli, but there was this one called "Tainted Love" by Gloria Jones, and another version by someone called Ruth Swann. Being a big T. Rex fan, I knew who Gloria Jones was [Marc Bolan's wife] and it was an amazing title, but we based our's more on Ruth Swann's version which is more pop than Gloria's. I did eventually sing "Tainted Love" onstage with Gloria Jones at a Marc Bolan convention, a big show [at the Shepherd's Bush Empire in 2007]. She was a great person. Whether it was an excuse or not, she said her vocal chords had been damaged in the car crash with Marc so she couldn't really sing very much anymore, so we did this weird version where she banged a tambourine and joined in the chorus, me singing to her with an acoustic guitar. Very in the moment.
Another pleasure of the new boxset is songs that came out of the sessions for your 2002 reunion album, Cruelty Without Beauty, but were barely available at the time, like "Divided Soul" and "God Shaped Hole".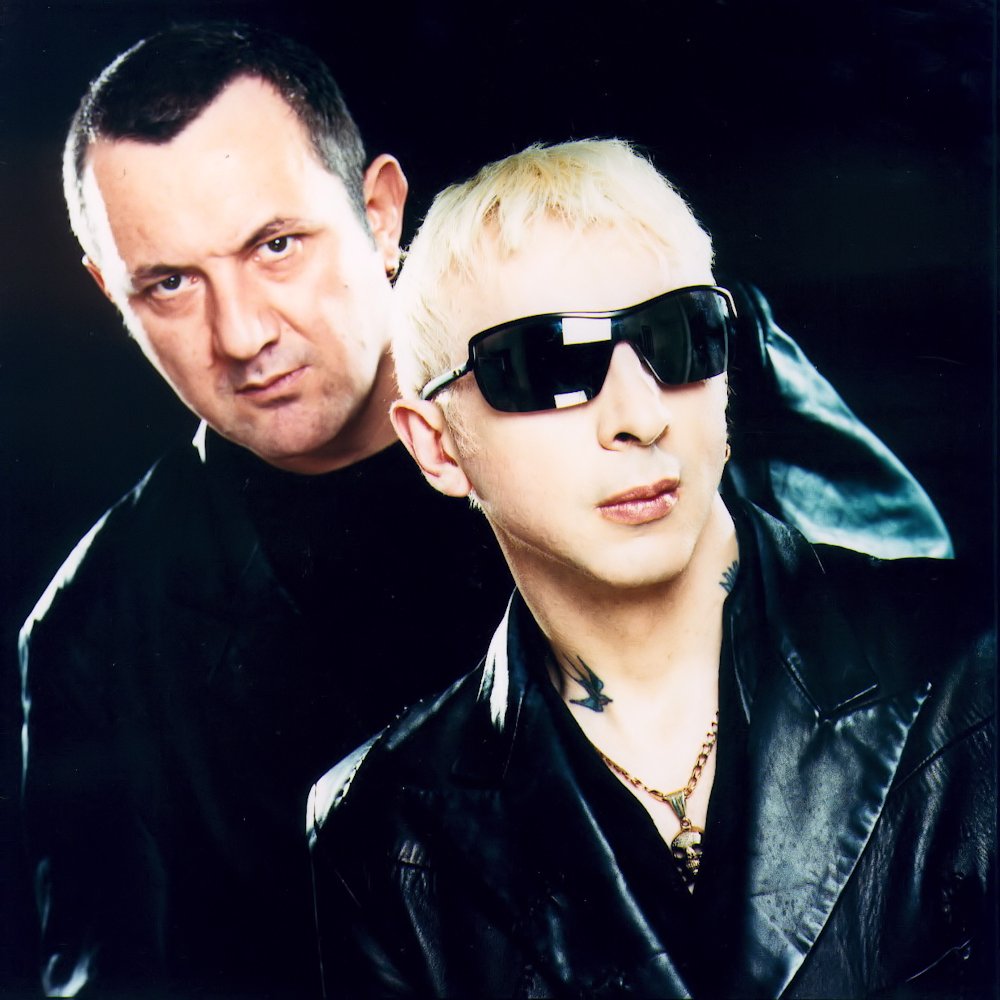 MARC ALMOND: "God Shaped Hole" was wasted on some giveaway CD that no-one ever heard. I felt that "God Shaped Hole" and "Somebody, Somewhere, Sometime" were great tracks and should have been put on the album. One or two of the other ones should have just been extra tracks. I'd love to put the right things in the right place on Cruelty Without Beauty as it's an album I still play a lot. It's the one that kind of slipped by, as with so many Soft Cell things, mismanaged, mishandled.
The new Non-Stop Euphoric Dubbing mix CD in the boxset is also really enjoyable.
DAVE BALL: Things like "Barriers" and "Youth" lend themselves to an ambient treatment. It was me and Chris [Smith, compiler of Keychains and Snowstorms] one evening chatting about how it would be good to see if we could do an ambient dub mix. I think it's really soothing but someone said it sounds like the soundtrack to a horror film. I must have a weird perception of soothing.
I didn't find it ambient but was really happy they weren't clunking updates of old classics; they retain the originals' flavour while adding another dimension.
DAVE BALL: I'm really pleased with it. I'm pleased to hear stuff reworked as long as it's not stupid bangin' techno versions. On our Record Store Day 12" of "Say Hello, Wave Goodbye" and "Youth" I did them how I'd do them now. The problem for me on "Say Hello…" was that the B-side was recorded separately in 1981 as there was no recall on the sound-desk back in the day. That's why on the original 12" you hear the intro with the clarinet then – Clonk! - the song starts. [Producers] Mike Thorne and Harvey Goldberg did a great job for the time but I've always called it the Frankenstein edit because it sounds bolted on. I wanted to do a more ethereal and flowing mix where the snare drum and overall sound just carried on, arranging the way the clarinet and vocals work together. "Youth" is a bit more introspective, eerie, sad and dreamlike, very melancholic, more appropriate to us now. When we wrote that we had combined age of about 40 and now we've got a combined age of about 120 so its reflective of that.
And now there are two new songs, "Northern Lights" and "Guilty ('Cos I Say You Are)"
MARC ALMOND: "Northern Lights" is a tribute to ourselves, a self-referential thing. It celebrates the roots of what Soft Cell are about, the very mundanity, the looking for the good times, looking for something else, like "Bedsitter" in a way, you live this life but you're always yearning for something more, it's always just there out of your reach but you're gonna survive. It could be the last thing we ever record.
So is this the end of Soft Cell?
MARC ALMOND: There won't be another Soft Cell live concert. If we continued it would take away the aura of it all. Also there's this side of Soft Cell that's a weird mixture of pop and heaviness, a dark history comes with Soft Cell, a gothic persona. I can't take on all that again. I've become different person. We're both in a situation where we cannot do a lot of those songs over and over again. I can only put myself in that place one more time.
Below: Watch the Soft Cell perform "The Art of Falling Apart" on The Tube in 1982
Soft Cell were a druggy band. Did you ever do DMT?
DAVE BALL: Is that the one which pixelates everything? A crazy 20 minute trip then everything's perfectly fine. I've not tried that. I've tried most things. Even things like Spice. I tried that once - fucking horrible. I tried Angel Dust in New York back in the day. I was trying everything; Ketamine, which was called Special K, Crystal Meth, freebasing, it was whatever was available at the time. Very experimental, apart from coke and speed that I got into for about ten years. We'd read all these books by Hunter S Thompson, Aleister Crowley, all your heroes like Lou Reed and the Velvets, we wanted to try it all, so you do. You can hear the product of all that was the last album, Last Night in Sodom – "Mr Self Destruct", "Slave to This" - basically a reference to being a slave to the music biz but also a slave to whatever addiction you had, a mixture of the two. Even "L'Esqualita" is a reference to a heroin shot, all about a Puerto Rican transvestite club in New York where all these trannies were doing heroin and being divas, very dark imagery, very real imagery. Marc's totally clean now. Given the horrendous motorbike crash [he had in 2004, after which he was in a coma for weeks] it's amazing he survived. He's in such good shape. He has good days and bad days. Some days he stays in a darkened room and it passes like a migraine, from what I understand. If he needs to be left alone, we leave him alone, can't hassle him. He's incredibly fit, considering what he's been through, and this show is two-and-a-half hours long. I'll be hanging onto the keyboard but he has to walk around.
One beneficiary of Soft Cell was the duo Vicious Pink who had a brief cult career of club hits in the early Eighties.
DAVE BALL: They were originally the Vicious Pink Phenomenon, Brian [Moss} and Josie [Warden]. They used to sing onstage with us. She looked fantastic, all the guys were ogling her, fantastic legs, short skirts and wiggling around. Brian was her boyfriend. They were our friends and we said, "You can be our backing singers." They came to New York and were on the first album. They did the giggling and shouting and making weird voices on "Sex Dwarf". We wanted the studio to be a bit more vibey so we invited them over. I said to them one time when Marc wasn't round, "Shall we do some stuff, just as you guys - I'll write the music, produce it." We did a couple of records – "My Private Tokyo", a weird version of "Je T'aime" – for Mike Ryan's Leeds label Warehouse. Marc was a bit pissed off; "Why's Dave doing a project without me?" That's when he formed the Mambas. I produced the first Marc and the Mambas single as well, "Sleaze (Take It, Shake It)". I just decided I wanted to be producer. After spending time in the studio with Mike Thorne and Harvey Goldberg, watching them work at the mixing desk, I was fascinated, I wanted to get more involved.
Below: Listen to Vicious Pink Phenomenon "My Private Tokyo"
I never knew until I read the notes in the new boxset that there was once a third member of Soft Cell.
MARC ALMOND: Steve Griffiths was a lovely guy at art college. We roped him into being our technician. We'd seen the Human League. They had someone who showed films. We had two screens; one had Super 8 films, one showed slides of smashing up radios and stuff. He was our third person. We thought that was the thing to do with an electronic band; have a technician. I hope he's having a lovely life somewhere.
Have you lost contact with lots of people over your career? Do they just disappear in the rear view mirror?
MARC ALMOND: People sometimes come back but very few people have stayed there for the whole ride. 24 hours with me and people usually run for the hills, so I end up being quite solitary, just ploughing forward.
You knew Neil Tennant of Pet Shop Boys when he worked for Smash Hits, before he was famous.
MARC ALMOND: Yes, he did an interview with me.
How did it feel to watch what happened with him and his band after Soft Cell has split up?
MARC ALMOND: I was more bothered by Depeche Mode. They suddenly became all dark and S&M, became an electronic rock band which is what Soft Cell were, so I was more irked by what they did. I love Martin Gore, a fantastic songwriter and a great person. We supported Depeche Mode at Crocs in Rayleigh in Essex. it was their home patch and one of our first visits to London, very early days, before we had a record out. They had a beautiful sound, produced by Daniel Miller, and they had the gear, the outfits, very pop and pristine. That's when people threw pennies at us because they thought we were poor northerners with our battered Revox tape recorder and our drum machine. I think Pet Shop Boys take an element of Soft Cell, that mundanity mixed with hopefulness, with looking for something bigger, a yearning. They're very clever. They made it much more fine-tuned and successful. They're great. "Rent" is a great song that I wish I'd done myself. And Chris Lowe is just the loveliest person. He once said to me that he always has my book In Search of the Pleasure Palace: Disreputable Travels by his bed to delve into.
Another treat on the new boxset is the DVD footage of you live in May 1981 at the Amnesia Club in Leeds. It's quite something, much tougher and more industrial than the Soft Cell that released "Tainted Love" only a month later. It reminded me of Cabaret Volatire , Front 242…
MARC ALMOND: I had that for years, but never released it, visceral stuff, barely a concert, a swarming dancefloor. We were very confrontational in those days, the audience would come up onstage, Dave would be quite aggressive, a strange mixture, the pair of us, the persona we put on. At art college I did extreme stuff, a lot of nudity, in-your-face stuff. Looking back at it now, it was probably quite infantile but it fitted well with the whole punk expressiveness of the time. People who came to see us live were surprised how confrontationa we were, even after "Tainted Love".
DAVE BALL: I'd never seen that film. It's amazing. Marc was really into disco and Siouxsie and the Banshees, we both liked Suicide, and I loved Throbbing Gristle. It was a whole convergence of styles and we just didn't see why you shouldn't just put them all together to make this weird pop monster. But then we reverted to type. We went through a metamorphosis: being an industrial art school unit with vague tunes, then with full-on tunes, then it became angry, grew up and destroyed itself.
Below: Watch Soft Cell perform "Say Hello, Wave Goodbye" on Later... with Jools Holland September 2018
A dark history comes with Soft Cell, a gothic persona - I can't take on all that again
Explore topics
Share this article