Reissue CDs Weekly: John & Beverley Martyn, Mott The Hoople |

reviews, news & interviews
Reissue CDs Weekly: John & Beverley Martyn, Mott The Hoople
Reissue CDs Weekly: John & Beverley Martyn, Mott The Hoople
Revisiting Island Records: The Martyns' 'Stormbringer!' and 'The Road to Ruin', and Mott's 'Mental Train' box set
The pre-glam Mott The Hoople in 1971, in an unused shot from the session for the 'Wildlife' album cover
Although John & Beverley Martyn and Mott The Hoople were both signed to Island, the connection went further than being with the same label. When Guy Stevens conceived the band he named Mott The Hoople, the producer saw them as uniting the essence of Bob Dylan with that of The Rolling Stones.
On their eponymous first album, issued in
1969
, Ian Hunter's vocals are so like Dylan it edges into the preposterous. That same year John & Beverley Martyn made
Stormbringer!
in Woodstock. Two of its tracks featured The Band's Levon Helm on drums. Dylan was a couple of steps away.
Despite the musical differences between the Martyns and Mott, the Dylan intimations – whether implied or overt – were emblematic of 1969's move towards a new straightforwardness in rock. The band Stevens was steering were stripped down and had no time for musical frills. In tuning in to the rootsiness of The Band, John & Beverley Martyn sought directness too, but less forcefully so.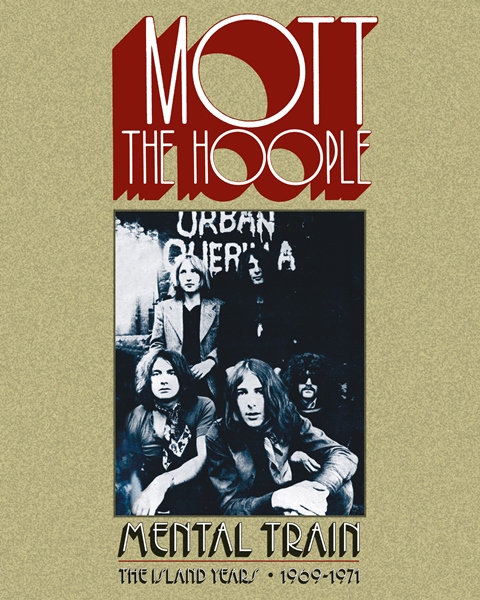 Mott the Hoople are the subjects of Mental Train: The Island Years 1969–1971, a neat new six-disc box set collecting the material they recorded for Island before charting on CBS in 1972 with "All the Young Dudes". The hit-free, pre-glam, pre-David Bowie Mott then. Discs One to Four are dedicated to the four albums Mott The Hoople (originally issued in November 1969), Mad Shadows (September 1970), Wildlife (March 1971) and Brain Capers (December 1971). Each is supplemented with masses of bonus tracks, most previously unreleased. Disc Five, titled The Ballads of Mott The Hoople, mixes demos, rare tracks, BBC sessions and the odd live recording. Disc Six, It's Live and Live Only collects two live shows: Croydon's Fairfield Hall, 13 September 1970 and a BBC concert from 30 December 1971. The book has a fine essay by Kris Needs, former Mott fan club secretary, editor of Zigzag magazine from 1977 and, now, the set's compiler.
The John & Beverley Martyn reissues are no-frills, vinyl-only editions of Stormbringer! (February 1970) and its follow-up, the UK-recorded The Road to Ruin (November 1970). These, the only albums they recorded together, followed John Martyn's first two: October 1967's great London Conversation and December 1968's less persuasive The Tumbler, each of which was on Island. It's hard to see Stormbringer! and The Road to Ruin as true duo albums as the pair sing their own compositions despite contributing instrumentally and with supporting vocals throughout. After these, John Martyn made many more albums for Island but Beverley took a hiatus and did not begin recording again until 1998. They had divorced in 1980. No information is given about the albums' mastering but they sound akin to the versions included on CD in the 2013 John Martyn box set The Island Years.
Before Stormbringer!, Beverley Martyn had a deeply interesting career. She issued a couple of fine Donovan-edged singles in 1966 and 1967 (on the second, she recorded its A-side only) as Beverley. All the material she taped for Deram – released and unreleased – was issued on an essential Record Store Day album earlier this year. Following her second single, she hooked up with Paul Simon and sang with him and Garfunkel at 1967's Monterey Festival. John Simon, who had produced Simon & Garfunkel, plays harpsichord on Stormbringer!'s Beverley composed "Tomorrow Time". The album culminated her association with America's music scene.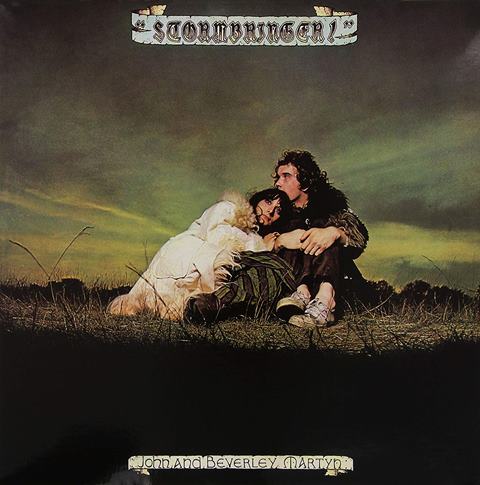 Of the two albums, Stormbringer! is the patchier but it does include the benchmark John Martyn composition "John the Baptist", with its notable commentary on a male-female dynamic. The Road to Ruin can be taken as a pointer to John Martyn's future through the emergence of his trademark treated guitar style on a couple of its tracks. However, the album's highlight is the Beverley sung and dominated co-write "Auntie Aviator", an atmospheric, jazzy reverie which is one of the early Seventies best tracks.
It's unknown whether Mott The Hoople were paying attention to their labelmates – unsurprisingly, Needs doesn't disclose their thoughts on the Martyns – but the path through their first four albums is bumpy. It is hard to get past the debut's adopted Dylan voice and its Sonny Bono cover "Laugh at me" (itself a Dylan pastiche – Mott and/or Stevens were being very meta here) but "Rock and Roll Queen", casual lyrical misogyny aside, is a fine rocker.
Their second album, Mad Shadows, convinces more overall but despite Ian Hunter unearthing his own voice on follow-up set Wildlife (especially on the future classic "Original Mixed-up Kid") his foil Mick Ralphs' "Wrong Side of the River" is far-too close to Neil Young for comfort – a declaration tying-in with their Stevens-suggested non-album single of Crazy Horse's "Downtown", heard on Disc Three. Wildlife's Melanie cover "Lay Down" is plain odd. The fourth album, Brain Capers, is also erratic: its varied songwriting credits and cover versions suggest the band was fragmenting. Indeed, before Bowie came to the rescue they had decided to split.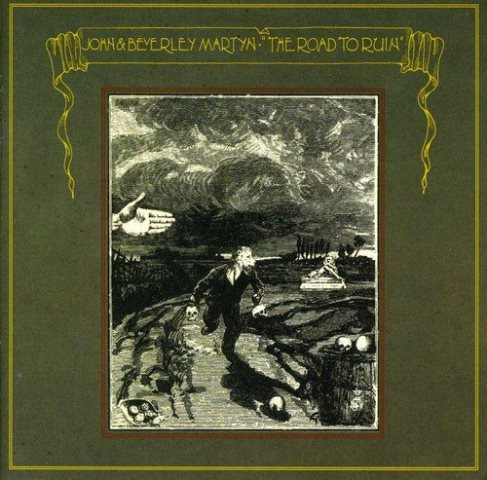 For Mott fans, Mental Train is essential. Previously unknown Ian Hunter songs are balanced against by alternate versions – a take of "Thunderbuck Ram" with an organ solo is interesting – and the two assured live shows capture the band at full force, as only audiences heard them. The enhanced picture the box set presents shows them as a band which did not quite know what it wanted to be but also one which, when it focussed on individual songs, was terrifically effective. But despite their fanbase and live power, in commercial terms any potential was not realised for Island Records. Enter Bowie.
After Island, Mott The Hoople peaked at three in the British single's chart in September 1972 with "All the Young Dudes". Just outside the Top Ten were a new Island signing: Roxy Music, with their debut single "Virginia Plain". Island probably weren't ruing the loss of Mott The Hoople.
After The Road to Ruin, John Martyn reverted to being solo and reached an artistic peak in early 1974 with the Solid Air album. His wife Beverley stepped back from recording and did not build on her contributions to Stormbringer! and The Road to Ruin. This was a genuine loss.
Next Week: Jazz on a Summer's Day
Moot The Hoople's Melanie cover 'Lay Down' is plain odd
Share this article