DVD/Blu-ray: The Wild Pear Tree |

reviews, news & interviews
DVD/Blu-ray: The Wild Pear Tree
DVD/Blu-ray: The Wild Pear Tree
Melancholy restraint from Turkish master Nuri Bilge Ceylan resounds
Portrait of the artist as a young man: Aydın Doğu Demirkol as Sinan
Turkish director Nuri Bilge Ceylan has been a Cannes regular for almost two decades now, and one of the festival's more frequent prize-winners: over his career he has come away with two Grand Prix (for 2003'
s
Distant
and 2011's
Once Upon a Time in Anatolia
), the Best Director award in 2008 (
Three Monkeys
), and the Palme d'Or for his previous film,
Winter Sleep
,
in 2014. Which made the fact that
The Wild Pear Tree
came away without a gong last year something of a surprise in itself, and indeed Ceylan seems to be rather treading water with his new film. It charts territory familiar from his previous works without quite attaining the concentration that was stunningly evident in
Winter Sleep
, one needed to sustain the length at which he films (and edits, for the first time solo here):
The Wild Pear Tree
clocks in at a substantial 188 minutes – 10 minutes shorter than its predecessor – and even that was apparently trimmed from a first cut of more than five hours.
There is certainly a prolix quality, a greater wordiness than usual even for Ceylan, to The Wild Pear Tree, which incorporates some long conversation scenes that add little to narrative development (never a priority for the director anyway): the film could be said to comprise more of a character study – almost a "Portrait of the Artist as a Young Man" – than a story in itself. Its central character is Sinan (Aydın Doğu Demirkol, somehow recalling the young Pacino, the non-professional actor physically awkward in his bulky frame), newly graduated but uncertain about his future, especially career-wise; he's a budding writer, struggling to get his first prose collection, an anthology about the local region and character, published (the projected book shares its title with the film itself). His return home at the outset sets in motion a reappraisal of his relations with his family, particularly with his father Idris (Murat Cemcir), once a respected teacher (Sinan is contemplating following that professional path) whose life has become dominated by his gambling addiction. It's that emotional dynamic which comes to dominate the film's final reel, and is much its strongest part.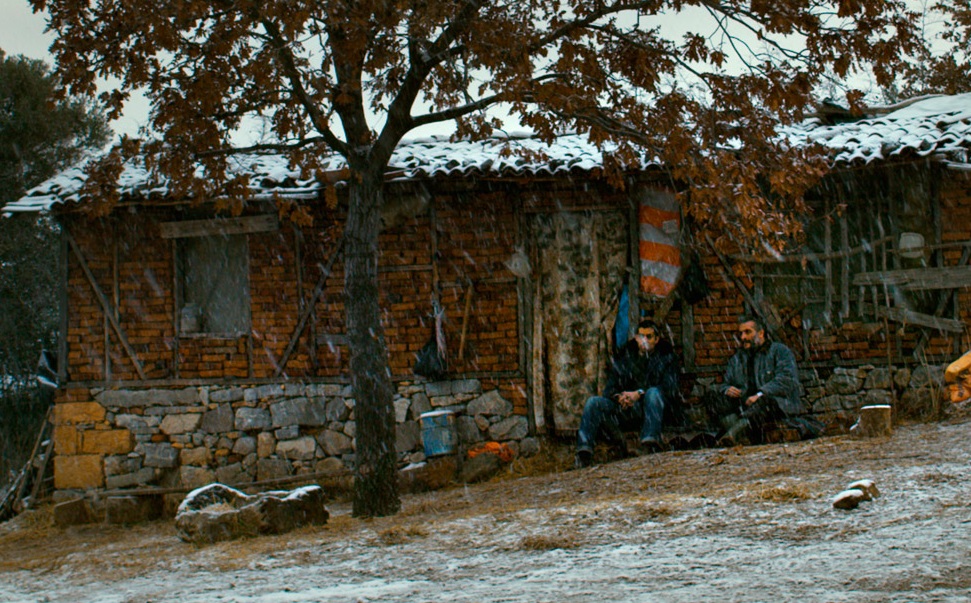 Before that Sinan reengages with aspects of his past life: there's a long scene of memorable, almost unreal beauty where he reencounters a childhood sweetheart, then later some of the friends of his youth. With competition for teaching jobs in Turkey fierce, some have abandoned their original plans to join the police or taken other public posts, reflecting a general sense of disappointment at the lack of opportunities available in an economically depressed country, whose changing directions are nicely sketched through understated political hints ("There are no conventions across these lands for rewarding distinctness or originality"). His search for public support in self-publishing his book takes him around the offices of the local mayor and another potential private patron, but to no avail and, in fact, growing chagrin. Often callow, the young man manages to be often unintentionally provocative, as in another protracted encounter with an older and established writer that practically ends in blows. It's a subtle character sketch: Ceylan throws in a late clue about the wild pears of his title, describing them as "misfits, solitary, misshapen", terms that surely refer to his protagonist, too.
It's a sotto voce insight that somehow reconciles past dissonance
There are certain lighter touches in other elements of family life, particularly Sinan's grandparents (apparently a strand heavily cut from the initial version), who live in the local village to which his father finally retreats in solitary retirement to live on the land. It's a location that Ceylan and his regular cinematographer, Gokhan Tiryaki, catch with striking visual effect, contrasting it with the more energetic urban life of Çanakkale, a wider word known for its links to Troy and the battle of Gallipoli (it's also, far from coincidentally given that the film was inspired by family associations, the director's birthplace).
As in Winter Sleep, Ceylan maps a landscape of male disillusion, both in his younger hero and particularly memorably in the character of the father ("He's in permanent revolt against the absurdities of life," his son describes him with acuity: it's there particularly in the older man's strained, awkward laughter). As in that previous film, there are strong Chekhovian touches – Russian culture has always been crucial to the Turkish director, with allusions here to Dostoevsky slipped in here alongside the likes of Nietzsche and other thinkers – and a similarly tantalising use of music, in this case recurring snatches from Bach's Passacaglia in C minor.
Restraint of mood, even a sense of anomie, may be the defining note of The Wild Pear Tree, but Ceylan rises to something more profound in his conclusion, helped on by visual references that surely resound with the work of another Russian master, the filmmaker Andrei Tarkovsky. It's a sotto voce insight that somehow reconciles past dissonance with a deeper sense of place within both time and a nurturing landscape, an illumination that goes some way to temper the film's otherwise pervasive melancholy.
Watch the trailer for The Wild Pear Tree
Ceylan throws in a late clue about the wild pears of his title, describing them as 'misfits, solitary, misshapen', terms that surely refer to his protagonist, too
rating
Explore topics
Share this article