Kulman, Skelton, BBCSO, Oramo, Barbican review - romantic sign-offs |

reviews, news & interviews
Kulman, Skelton, BBCSO, Oramo, Barbican review - romantic sign-offs
Kulman, Skelton, BBCSO, Oramo, Barbican review - romantic sign-offs
Beauty first and last in Mahler's long goodbye
Saturday, 23 February 2019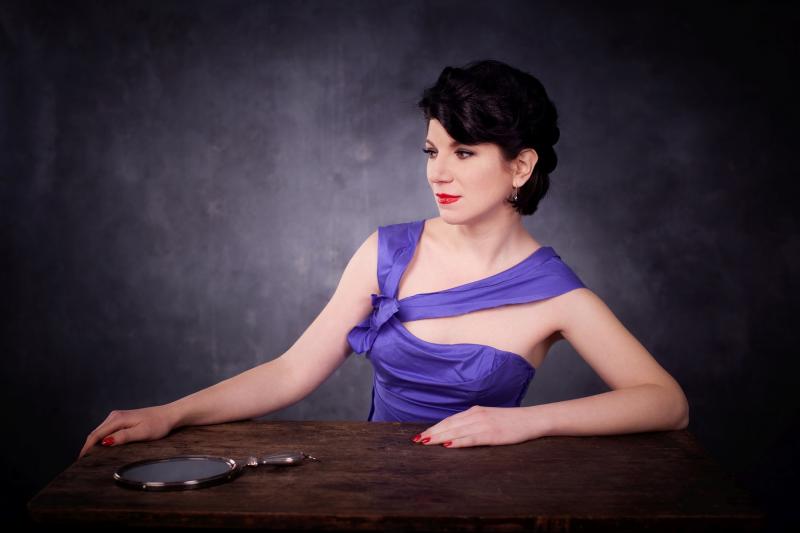 Luxury casting: Elisabeth Kulman in Mahler's 'Das Lied von der Erde'
Time was when the BBC Symphony Orchestra played austerely wholesome programmes of modern and romantic classics to third-full houses.
Now on a more varied diet – such as the collaboration with Neil Gaiman and Alwyn's
Miss Julie
in concert announced this week for their forthcoming season – they pull in respectable audiences, though last night's concert of classical, romantic and contemporary Austrians had a reassuringly old-fashioned feel about it.
The orchestra itself has also been transformed under Sakari Oramo's leadership, into one of the most flexible, up-for-anything large ensembles in the country and farther afield. Earlier in the month they played Bach's B minor Mass, and with an unselfconscious embrace of period style, coached by John Butt, that rendered questions of authenticity irrelevant. Last night they did the same for Mozart's "Haffner" Symphony, delivering a first movement not short on weight and festive majesty that nonetheless exploded from the symphonic bottle and fairly fizzed in the Barbican's flat acoustic (more of that later).
The high spirits spilled over into the Andante, graced with some novel ornamentation and the most beguiling of wind dialogues led by John Roberts (oboe) and Julie Price (bassoon). Oramo nonetheless caught on the wing the peculiar gravity of mature Mozart, even or especially in his sunniest of moods. The finale was like a wordless scene from Figaro, all chuntering Basilio and teasing Cherubino.
No BBCSO concert would be complete without a protracted platform rearrangement, and at length a Sinfonietta-sized ensemble returned to the stage for Insomnia by Thomas Larcher (pictured above, courtesy of Schott Music). The presence of xylorimba and accordion on stage tends to presage an exercise in navel-gazing sostenuto which Larcher's 15-minute nocturne largely avoided, though he is uncommonly proficient at evoking in the listener a dim memory of having heard this music a long time ago. Through time-worn techniques of slithering icy glissandi, wind-pipe whispering and tissue-paper rustling Insomnia trades in unpitched and unquiet recollections of early-Romantic sign-offs, jerked back to wakefulness by some thunder-sheet action. It took a few bars to realise, shortly before Insomnia's provisional fade to black, that an unearthly wail from outside the hall didn't belong in the score.
In his programme note, Hugo Shirley deftly summarised Gustav Mahler's own distanced and potentially ironized perspective on his predecessors, which was in the event rendered somewhat beside the point by an account of Das Lied von der Erde that placed beauty (the subject of its fourth song) first and last. Not for Oramo the extremes of tempo and timbre that marked out Vladimir Jurowski's performance late last September. Stuart Skelton was also the tenor soloist on that occasion. Here, in the notoriously overscored first song, he was drowned from the outset, and in an embodiment of impotent rage made the unequal struggle part of its psychopathology.
There could, however, be no such justification for balance problems persisting in "Der Einsame im Herbst", or for Roberts' oboe obbligato carrying into the hall louder than Elisabeth Kulman's sumptuously appointed mezzo. Kulman devotees travel far and wide to hear their heroine, and they must have felt short-changed last night. But whether it was the conductor or the acoustic calling the shots, she settled for beautifully supported singing that steered clear of Expressionist extremes, drawing the cycle back to a Schubertian vein of solitude complemented throughout by Oramo's flowing direction. Beside the memory of Sarah Connolly last autumn, Kulman may have bestowed an impersonal dignity upon "Der Abschied", but compensation was afforded not only by the assuaging plangency of her voice in itself but also in an unusually, genuinely ecstatic coda which turned Mahler's pangs of nostalgia into the most burnished and golden of goodbyes.
Oramo caught on the wing the peculiar gravity of mature Mozart, even or especially in his sunniest of moods
rating
Share this article