CD: Snapped Ankles - Stunning Luxury |

reviews, news & interviews
CD: Snapped Ankles - Stunning Luxury
CD: Snapped Ankles - Stunning Luxury
A great second album from the London band who have a love-hate relationship with today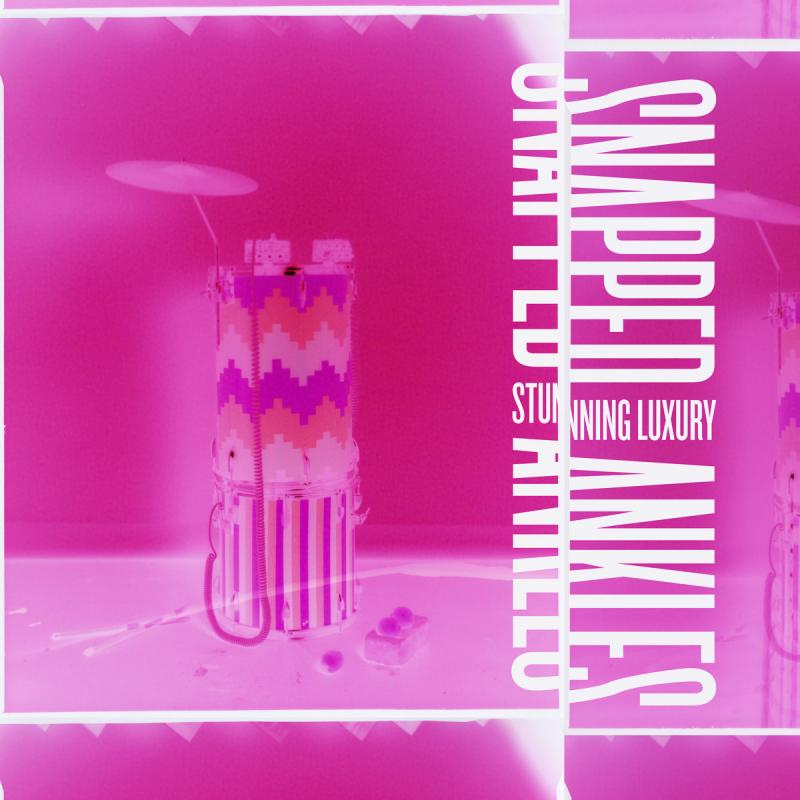 Motifs good enough to eat: Snapped Ankles
Was that "A waltz is a beat not a march" being hollered through what sounds like a megaphone on "Three Steps to a Development"? Sometimes it's tricky to make out what vocalist Austin is on about, as he strains to be heard above the dazzling organised noise: such perversity and archness is pure art-school. But in this instance it also places focus on the relentless forward thrust and throbbing physical heft of the music itself.
Snapped Ankles (great name, gentlemen) offer up a shiny new take on the post-punk aesthetic epitomised by bands as diverse as Devo, the B-52's, Magazine and early Talking Heads. Having said that, these East Londoners have marked out their own sonic and conceptual terrain, particularly on this, their second album, where the songs are structurally more sophisticated.
Their ear for a catchy hook has developed nicely too. The Middle-Eastern style synth motif on "Letter From Hampi Mountain" is good enough to eat, "Rechargeable" repurposes the ground-hugging punk-funk of Gang of Four to compelling effect, and "Delivery Van" is essentially the Housemartins fronted by Mark E. Smith (it would be a sure-fire hit in some cooler, smarter parallel universe). There's also an interesting digression with "Three Steps to a Development" which in an almost Proustian way evokes late-Seventies New York hip-hop, though I can't quite work out why. Lyrically, too, the band have carved out their own territory in which the quotidian and the cosmic collide and mesh to agreeable effect.
But it's the overall log-bashing physicality and panoramic reach of their sound that most excites - the way, for example, a single oscillated synth note seems to comb the sonic landscape like a searchlight trying to locate escaping dissidents. However, the power and dynamism of the band comes down to the fact that, while they sound retro-futuristic, they still play everything live and thus generate grooves that have genuine tension and elasticity (it's the only way to do it, all you Pro Tools tinkerers). This is kinetic sculpture travelling at around 140 BPM, so either move aside or jump on board.