CD: Imperial Wax - Gastwerk Saboteurs |

reviews, news & interviews
CD: Imperial Wax - Gastwerk Saboteurs
CD: Imperial Wax - Gastwerk Saboteurs
Ex-Fall guys prove themselves to be no mere sidesmen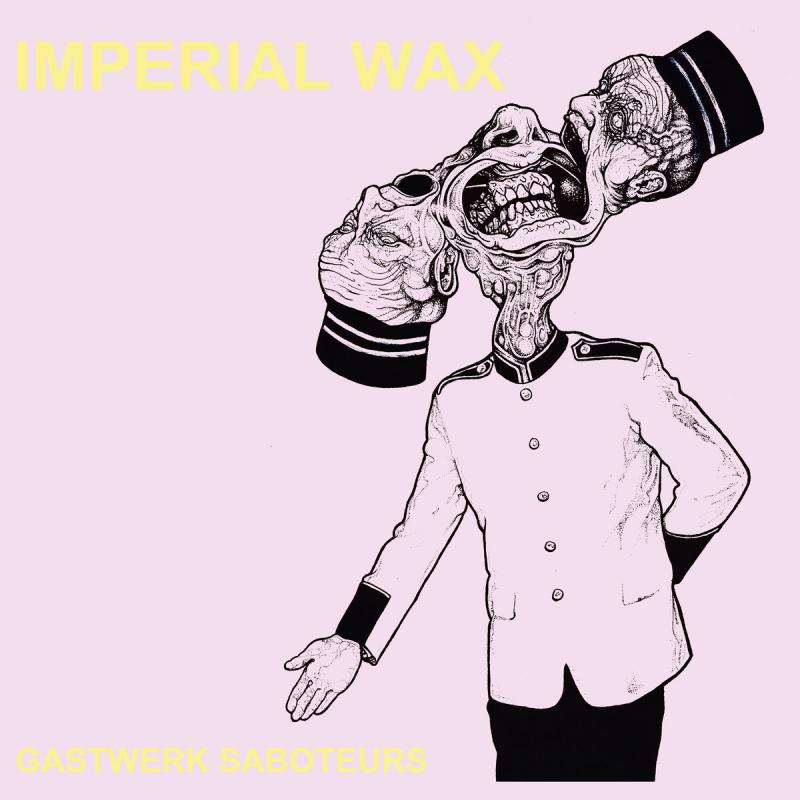 Imperial Wax: a fine debut
Gastwerk Saboteurs is the debut album by Imperial Wax, the final line-up of the Fall (the one whose first album together was Imperial Wax Solvent) – but one without the menacing presence of Mark E Smith of course.
It's also a collection of gritty garage
rock
, rockabilly and
indie
flavours with plenty of heft – if not quite so much of the snarling cynicism of their former employer. Nevertheless, it suggests that Pete Greenway, Dave Spurr and Keiron Melling had more than a passing influence on the greatness that was Manchester's finest band of all time and teaming up with ex-Black Pudding frontman, Sam Curran has clearly been a genius move.
Opening with the trancey garage rock of "The Art of Projection", Curran bellows "Your routine's not up to scratch" and all hell breaks loose. This is soon followed by the post-punk push and shove of "Saying Nothing", which comes on like the soundtrack to a pub brawl, the vicious rockabilly of "Plant the Seed" and the Brexit Britain anthem of "Barely Getting By". It's all storming stuff with a sneering wit and a thump that's aimed firmly at getting listeners on their feet.
Since it's little more than a year since the Fall came to a juddering halt with Smith's untimely passing, there is inevitably more than a hint of the band's sound on Gastwerk Saboteurs. This is particularly evident on "Rammy Taxi Illuminati", with its high-speed groove and Pete Greenway's razor-sharp guitar, never mind its title, and first single "No Man's Land". But given their previous proximity to Salford's finest export, that's hardly a crime, especially with what else Imperial Wax have to offer. Marked by its aggressive stamp and squalling groove, this band have enough fire in their bellies to suggest that Gastwerk Saboteurs is no end of career cash-in and that there'll be plenty more fine sounds to come yet.
Storming stuff with a sneering wit and a thump that's aimed firmly at getting listeners on their feet
rating
Share this article