Albums of the Year 2019: Imperial Wax - Gastwerk Saboteurs |

reviews, news & interviews
Albums of the Year 2019: Imperial Wax - Gastwerk Saboteurs
Albums of the Year 2019: Imperial Wax - Gastwerk Saboteurs
Ex-Fall guys top the year with vicious rockabilly and razor-sharp guitars
Saturday, 14 December 2019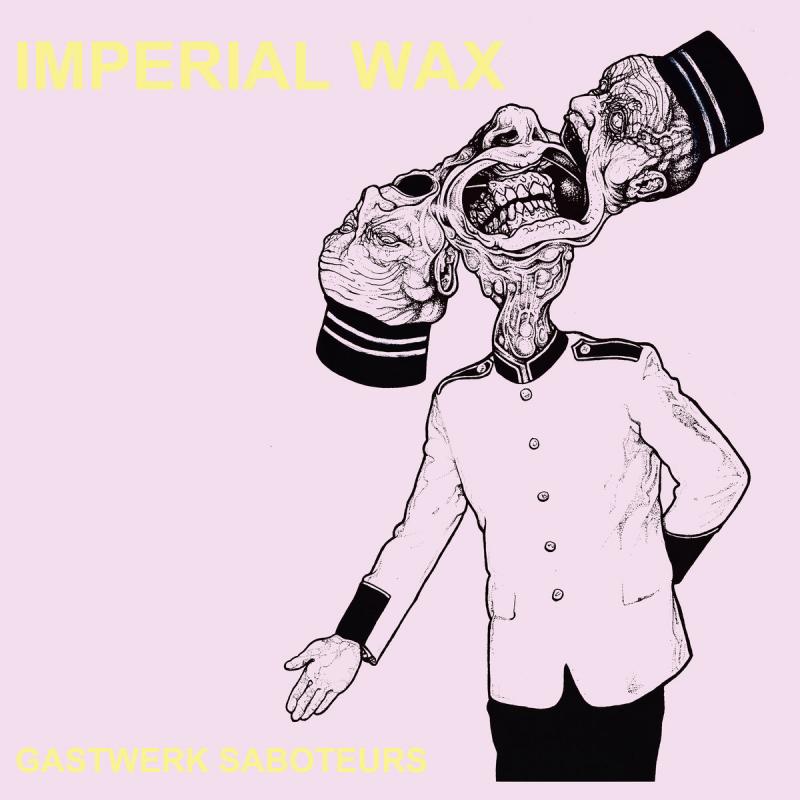 Gastwerk Saboteurs: gritty garage rock and driving indie sounds
No-one needs to be told that 2019 was a year which saw the UK, USA and many other countries looking somewhat at unease with themselves. Inevitably, this filtered down into much of the music that was produced under these conditions.
Even Peter Perrett – a man not known for his
political
pronouncements – sang of how "The so-called Free World stands for evil incarnate" on the storming "War Plan Red" from his superb second solo album,
Humanworld
.
The album that really held up a mirror to 2019, however, came from Imperial Wax, the band predominantly consisting of the remaining members of the Fall's final line-up. Gastwerk Saboteurs' gritty garage rock and driving indie sounds marked a band with plenty in the tank, from the steely "Saying Nothing" to the vicious rockabilly of "Plant the Seed" and the sneering "Barely Getting By". "Rammy Taxi Illuminati", with its high-speed groove and razor-sharp guitar similarly suggested that Imperial Wax's debut will prove no flash in the pan but a harbinger of great things to come.
Kudos is also due to Brazil's noisy psychedelicists, Deafkids, who created a satisfying stew of mad polyrhythmic grooves, delay-saturated vocals and some ferocious punk and metal sounds on their second album, Metaprogramação. Significantly more mellow was Tinariwen's beautiful Amadjar, which took the desert nomads to Mauritania to record with Noura Mint Seymali and Jeiche Ouid Chighaly, before turning over the results to the likes of the Bad Seeds' Warren Ellis and Sunn O)))'s Stephen O'Malley. It turned out to be a genius move and one which produced some tunes to truly replenish the human spirit.
There were plenty of fine live performances during the past year too and Pigs Pigs Pigs Pigs Pigs Pigs Pigs' lively headline set at the Supersonic Festival and My Baby's funky psychedelic hoe-down at Birmingham's Castle and Falcon particularly spring to mind. However, the gig that really sticks out was Slipknot's show in front of tens of thousands of metalheads at the Download Festival. The veteran misanthropes had all-comers moshing like their lives depended on it, as a tsunami of sonic ultraviolence broke over them. Indeed, it was surely a concert to sum up these disconcerting times, with its raging pyrotechnics, crazy theatrics and unrelenting volume.
Two More Essential Albums of 2019
Tinariwen – Amadjar
Deafkids - Metaprogramação
Gig of the Year
Slipknot at the Download Festival
Track of the Year
Peter Perrett – "War Plan Red"
2019 was a year which saw the UK, USA and many other countries looking somewhat at unease with themselves. Inevitably, this filtered down into much of the music that was produced
rating
Share this article