San Francisco Ballet, Liang/Marston/Pita, Sadler's Wells - elemental, ethereal and kitschy, too |

reviews, news & interviews
San Francisco Ballet, Liang/Marston/Pita, Sadler's Wells - elemental, ethereal and kitschy, too
San Francisco Ballet, Liang/Marston/Pita, Sadler's Wells - elemental, ethereal and kitschy, too
Visiting company mixes moods and climates in varied and variable mixed bill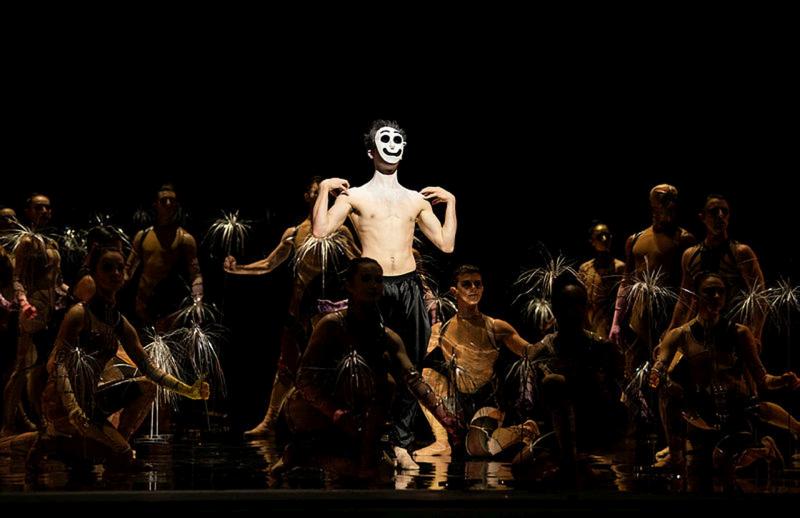 Going for Björk: Björk Ballet at Sadler's Wells
Sun, snow, and some unadorned silliness danced to the music of Björk: no one can accuse San Francisco of casting an insufficiently wide tonal (or climatic) net in this second of four programmes on view from San Francisco Ballet as part of their Sadler's Wells season (continuing to June 8). Having largely thrilled to their all-Shostakovich opener, I found this line-up more of a literally mixed bag.
And yet, just when the sobriety of
Cathy Marston'
s take on the
American novel
Ethan
Frome
is beginning to pall, along comes the tinsel-infused, take-no-prisoners kitsch of Arthur Pita's
Björk Ballet
and suddenly this address seems like the giddiest place in town.
Written in 1911 and filmed by the English director John Madden a quarter of a century ago, Ethan Frome remains required reading in many American schools but may seem fairly esoteric this side of the pond, its author (Edith Wharton) probably best-known locally for The Age of Innocence. Marston's 35-minute Snowblind (pictured below) pares her literary source to the bone, focusing on Wharton's hapless trio caught up in an unforgiving landscape that allows the corps de ballet to collectively embody the undulating, sheeting New England snow. Ulrik Birkkjaer finds a clamped-down intensity in the impoverished Frome that sets the tone for the work as a whole as he accommodates both an older, illness-prone wife Zeena (Jennifer Stahl) and her younger, more alluring helper, Mattie (Mathilde Froustey).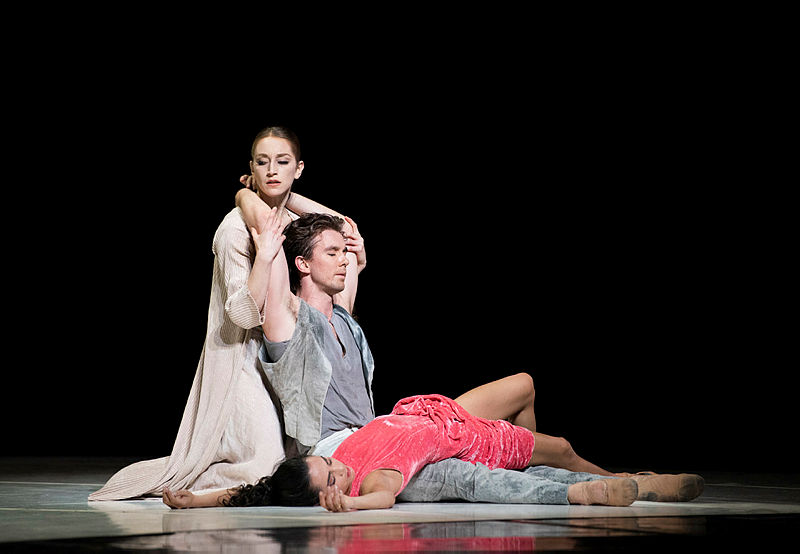 Some of the narrative swerves of the book inevitably fall away given the filleting at hand, and you find yourself wondering what Kenneth MacMillan might have made of these very psychodynamics. (James F Ingalls's elegiac lighting itself speaks volumes.) But shifting both gears and social echelons rather dramatically from her earlier 2019 entry Victoria, Marston's rigour at its best complements Wharton's own, and it's difficult not to respond to a story charged with longing and guilt, abetted by Philip Feeney's arrangement of a portmanteau musical landscape that folds the correspondingly unadorned Arvo Part into the artfully amalgamated if faintly airless whole.
By way of contrast, the programme goes for broke – or should one say Björk – in the freewheeling folderol that is Björk Ballet, in which the storytelling energy that Pita brought to The Wind gives way to an ample Vegas-style extravaganza that wouldn't look out of place as one of those delirious mood-altering dance numbers found on the Academy Awards. (The Icelandic songstress was herself a memorably swan-attired Oscar presence in 2001.) By turns flavourful and fey, Pita's capacious vision makes room for elongated blades of silver grass descending from on high and a masked man (Joe Walsh) who appears with a fishing rod as if trying to reel in what meaning he can. Best not to bother with unpacking the import of it all and to surrender instead to the whacked-out fusillade of images Pita sends swirling before us, the net result more Vauxhall rave than meaningful addition to the repertoire but no less arresting for all that.
Moving away from London-based talent, programme opener The Infinite Ocean finds Edwaard Liang proffering a shimmering sun that beats down on dancers who respond with varying degrees of exultation and obeisance as they converge, pair up, and (in the final image) leap off the raked stage into the unknown: the work draws for inspiration from the 2003 light installation at the Tate Modern by Olafur Eliasson, here conjoined to the spiky agitation of Oliver Davis's score. Coupling exuberant company work for the men with duets marked out by yearning, the piece delivers pride of place to a take-charge Yuan Yuan Tan (alongside Vitor Luiz) who gives the impression that she could dance from here to whatever eternity, or afterlife, Liang has in mind and keep the audience on side every step of the way.
The net result of Pita's 'Björk Ballet' is as much Vauxhall rave as meaningful addition to the repertoire but it's no less giddy for all that
rating
Explore topics
Share this article