Keane, De La Warr Pavilion review – hometown heartbreak
Keane, De La Warr Pavilion review – hometown heartbreak
Depression is disguised by pop bliss, as Keane premiere their comeback album
Saturday, 21 September 2019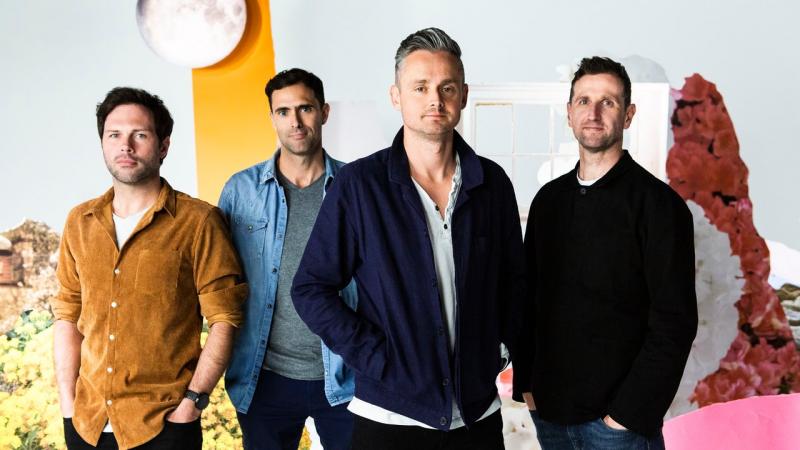 Keane grew up six miles away in Battle, making this night in balmy Bexhill-on-Sea as close as they can practically get to a hometown gig. Prior to their first headline tour in six years, they're playing new album Cause and Effect in full in an "in-store appearance", hosted by the Music's Not Dead record shop within the town's art deco De La Warr Pavilion, but played in the main auditorium.
This intimate localism from one of Britain's biggest bands is somewhat undercut by the gig being live-streamed. But it's a welcome opportunity to focus on new songs shaped by what singer Tom Chaplin coyly calls their "interim years", when writer-keyboardist Tim Rice-Oxley's marriage broke up, and he spiralled messily down to a crash-landing in a police cell on a drink-driving charge.
Cause and Effect's chastening arc benefits from being played in full. Seemingly still haunted by the relative flop of their most musically experimental LP, 2008's Prince-influenced Perfect Symmetry, Keane have hedged their bets this time, housing troubled confessions in uplifting pop armour. "Love Too Much" is a four-to-the-floor ballad banger, and the tunes are mostly gorgeous, especially "Put the Radio On", whose creamy chorus glides on synths and Chaplin's voice at its most celestial. Rice-Oxley claims Taylor Swift and Dua Lipa's influence; surely late-period, mid-marital-breakup Abba, too.
The band look warmly at ease onstage, this reunion salving the wounds its songs recount. Rice-Oxley remains relatively anonymous at his keyboard, and though Chaplin has the gift of that golden voice, he's more diffident than charismatic. For singer as well as writer, it's the songs that carry Keane.
Rice-Oxley describes full-blown depression, while staying inside the bounds of mainstream pop made for Radio 2
The half-buried nature of those songs' depth is brought out with a closing selection from each of their previous albums. The two from Hopes and Fears show that, right from the start, there was a delicate, melancholy undertow. "Everybody's changing and I don't know why," Chaplin cries on "Everybody's Changing"; "I'm getting old and I need something to rely on," he adds on "Somewhere Only We Know". There's a desperate conservatism and sadness in lyrics Rice-Oxley wrote about a teenage breakup, which endures in his forties.
"Hanging on in quiet desperation is the English way," Pink Floyd observed in "Time", a line the critic Ian MacDonald picked out to wonder at such "profoundly sad and essentially resigned" songs being "the heart-music of middle-aged middle England." Keane are vastly more upbeat in inclination, sugaring their melancholy pills. But their fans do accept unusually high doses of bittersweet introspection from Rice-Oxley, who on Cause and Effect describes full-blown depression, while staying inside the bounds of mainstream pop made for Radio 2 and, yes, middle-aged, middle England. That's their universal side. But they also represent contemporary suburban and small-town Sussex as well as folk music's Copper Family do the county's rustic past. The looks of love and understanding in the crowd show that.
"Somewhere Only We Know" finishes the main show with its precisely sketched topography of a blissful dream-place and time around Battle, akin to The Kinks' Village Green: "I walked across an empty land/I knew the pathway like the back of my hand/I felt the earth beneath my feet/Sat by the river and it made me complete." Then they encore with "Sovereign Light Cafe", which does the same for Bexhill's seafront. Happily, Keane can go home again.