Michael Connelly: The Night Fire review - unputdownable |

reviews, news & interviews
Michael Connelly: The Night Fire review - unputdownable
Michael Connelly: The Night Fire review - unputdownable
Return of detective duo Ballard and Bosch for an investigation into three LA murders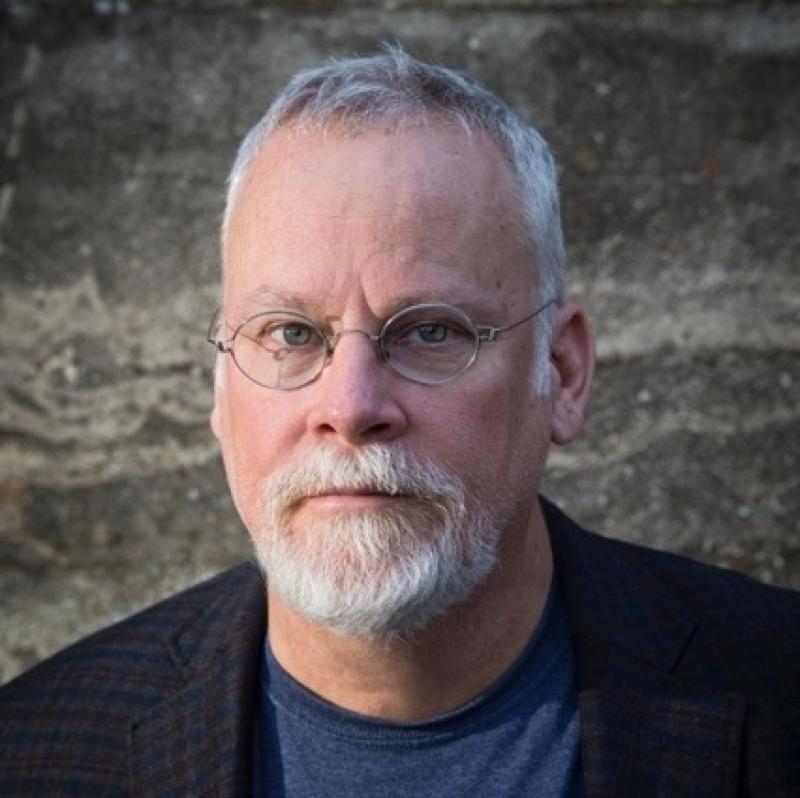 Master of suspense
Ballard and Bosch sound like some dystopian upmarket commodity. They are, but deep in with the low life. They are Michael Connolly's new duo of detectives, one in semi-disgrace, one retired. Throw in Mickey Haller, the Lincoln Lawyer, and you've got one of the most fascinating and satisfying series of crime novels out there.
Throughout the 33 that Connelly has published since 1992, familiar characters turn up regularly. Interconnected webs of professional and personal acquaintances enrich the narratives. Back stories are lightly sketched, as needed. Readers are immersed not only in the varied populations of
Los Angeles
, but also in the city itself as well as its surroundings.
Harry Bosch – who crosses the line when he has to – is Connelly's Los Angeles policeman, a Vietnam veteran who is the most frequent protagonist in the author's novels. Now officially retired, he semi-legally investigates cold cases with the idiosyncratic and talented Renée Ballard, who was exiled to the Hollywood Division night shift when she complained of being sexually harassmed by her supervisor. Ballard lives on the beach with her dog Lola, paddle-surfs to stay sane, and has all her earthly possessions in her van.
We begin with a funeral. Bosch's mentor John Jack Thompson is dead. His widow tells Bosch that the retired senior detective brought a Murder Book home that he wanted Bosch to have. Murder Books are files on murder cases and should never leave the precinct, so why it was effectively stolen and is being handed to Bosch is a mystery. This sets the scene for a triple-pronged investigation. There is the cold case. There is also the surprise murder of a Superior Court judge, which involves Mickey Haller as he's convinced that the man who has been arrested for the murder is innocent, despite seemingly watertight DNA evidence. Ballard is also grappling with the tragic case of a young homeless man gruesomely burnt to death while heavily drugged in his flammable nylon shelter. The victim is referred to by Ballard, presumably as a way of distancing and protecting herself from horror, as a 'crispy critter'.
Connelly gives us a masterclass in keeping things straight. He alternates chapters between Bosch and Ballard, with each case typifying in different ways the textures of society and class, and police protocols and procedures, for good and ill, in LA. Homelessness, abuse, drug-taking and the inequities of the flawed justice system are treated with weight and seriousness. Yet Connelly is an entertainer. He writes great one liners and zippy conversations, all with a light hand. Coincidence and accident play their part, as well as, just like real life, the shadow of the past. It turns out that what matters most is the identity of the young man murdered decades ago. The investigation is enshrined in the stolen Murder Book and casts Bosch's mentor in a new and unforgiving light.
Meanwhile, the third murder, of a "good" LA Superior Court Judge, Walter Montgomery, has already reached court. How and where the DNA evidence was found has surprising and unexpected consequences. A scientific twist alters the seemingly ironclad case against Jeffrey Hersadt, whose defence lawyer is the irrepressible Mickey Haller, but who confessed after his arrest to murdering the judge.
Through it all limps Bosch. He is entering his eighth decade and has had a knee replacement. Age weighs on him. The everyday is also relentlessly omnipresent. An almost throwaway incident can be truly shocking. When Ballard is called out to a schoolgirl's suicide, she reflects that some mysteries never get solved. Even here is the unexpected – a maternal denial because the mother did not believe the seriousness of the child's despair. As Ballard says herself, how does one child (she thinks of her own desperate past) retain hope in the darkness and another come to believe it was gone forever?
The day-to-day incidents, processes and procedures, the unceasing work, engage our heroes and heroine. The big, surprising and complicated cases – the three murders – form the plot. The novel's action takes place over just a few days, but though it is often urgent it is never rushed. There are surprises. We meet a female professional killer nicknamed The Black Widow, who hails, perhaps not so surprisingly, from Las Vegas, a stone's throw from LA. There's another suicide, a jumper from a glass skyscraper, and a bunch of corrupt corporate lawyers. An unexpected attack on Ballard nearly does for our intrepid detective.
The plot is intricate and involved, but like a twisted knot is satisfactorily untangled. The book is utterly fascinating. Connelly's prose is impeccable, and laced with his trademark humour and cynicism. Like his detectives, for whom understanding and decoding human nature comes naturally, Connelly illuminates the human condition. It is an outstanding example of the ways in which genre fiction can cast a searing spotlight on contemporary lives in ways hardly any literary novel can match. Unputdownable.