The Party's Just Beginning review - a formidable debut |

reviews, news & interviews
The Party's Just Beginning review - a formidable debut
The Party's Just Beginning review - a formidable debut
Karen Gillan reveals hidden talents as she pulls triple duty
Saturday, 30 November 2019
The waking dead: Karen Gillan as Liusaidh
For an actor, there are few bigger risks than writing and directing your own film. Securing funding is pretty easy if you're a household name, like Karen Gillan is, but that doesn't mean your script is any good or your vision holds water. At their worst, these films can be vain and embarrassing affairs. At their best, you're left wondering if there's anything their star can't do.
The Party's Just Beginning
puts Gillan very firmly in the latter camp.
Set in her hometown of Inverness, Gillan stars as Liusaidh (pronounced Lucy for the non-Gaelic readers), a supermarket cheesemonger haunted by death. Ever since her best friend Alistair (Matthew Beard) jumped off a railway bridge, she's followed by suicide, whether it be neighbours hanging themselves or wrong number phone calls for a prevention helpline. What's not clear is how much is unfortunate coincidence and how much is Liusaidh's obsessed mind, wracked with grief and guilt.
Liusaidh is a familiar protagonist for a British indie: a self-destructive party-animal that drinks away the trauma. However, what makes this story stand out is the flair and confidence in which it's told. Through a non-linear narrative, we piece together the fragments of Liusaidh's mindset. Certain locations contain both past and present, with deceased characters lurking in the shadows.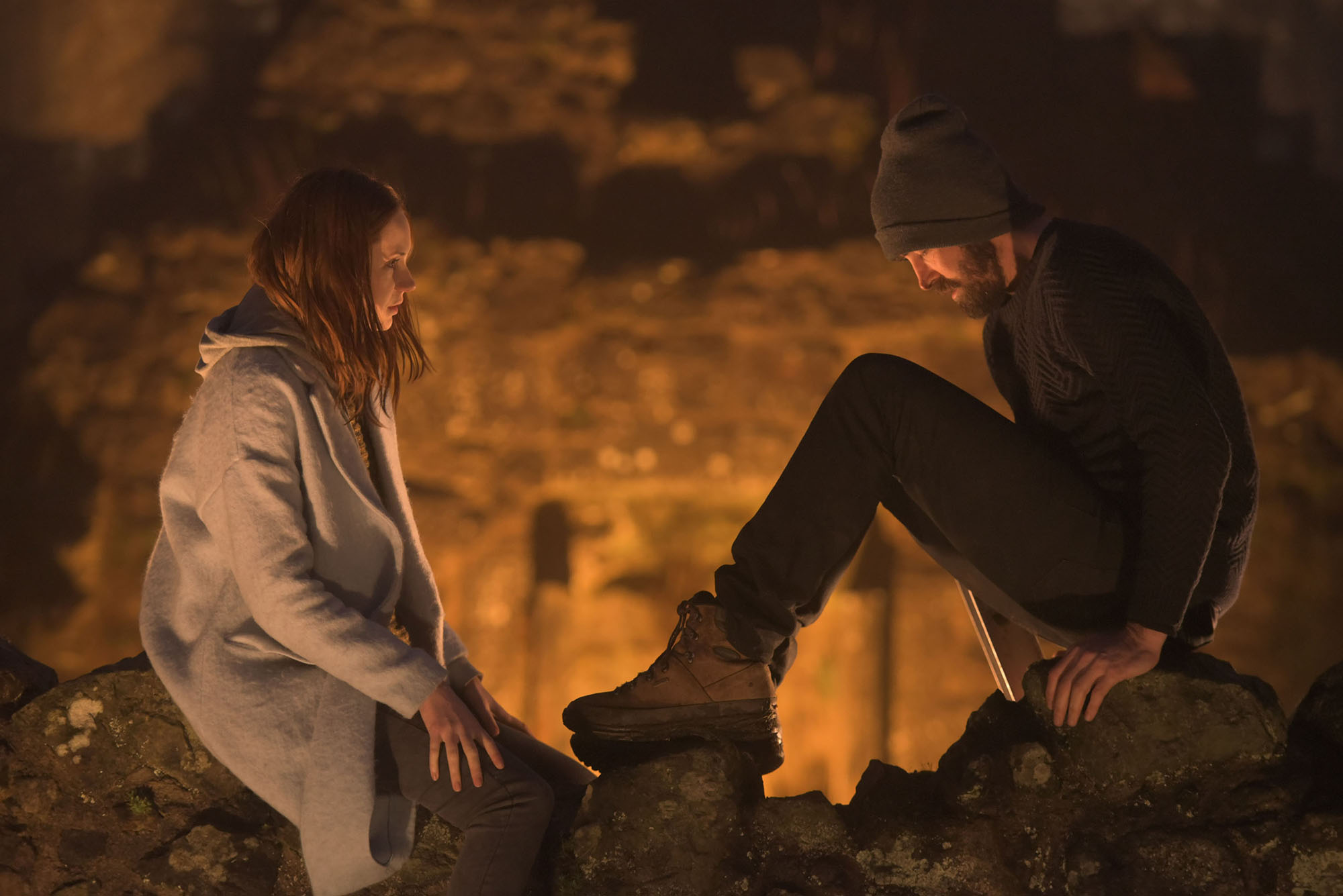 Not only does Gillan show real talent behind the camera, but The Party's Just Beginning might be her strongest performance too. A world away from the slapstick action of Jumanji (which coincidentally releases its sequel next week), she's mesmerisingly understated as Liusaidh. Gillan plays her as someone desperate to communicate, but unable to find the words or even an ear to listen. The only person she could really talk to is the one that caused this trauma in the first place.
Liusaidh finds solace in fellow lonely soul Dale, played by Gillan's Guardians of the Galaxy co-star Lee Pace (trading the blue face paint for a rather fetching beard and woolly hat combo, pictured above). The two form a brief co-dependent relationship, happy to numb each other's pain without revealing why they hurt. It serves as a nice counterpoint to her reckless one-night stands, no closer to solving her problems but a safer way to ignore them.
Sadly, the revelation that Alistair was trans feels opportunist. Suicide is a massive issue in the trans community, and it's not given the time nor the care to justify its inclusion, as if tacked on to add to the list of worries. In an interview with theartsdesk earlier this year, filmmaker Jason Barker said trans lives are often portrayed as bleak on screen. Representation matters, and here it just serves Liusaidh's story.
It's a rare misstep, because the film actually deals with suicide in an effective and respectful manner. Liusaidh is shattered by Alistair's death, isolated and making increasingly poor decisions. But she's also blind to the effect her own suicide could have to the people around her. You're made to understand her outlook, even if you don't agree with it.
All of this sounds very sombre, but The Party's Just Beginning is in fact a captivating watch, filled with pumping beats, neon visuals and treacle black comedy. Lesser directors would struggle to strike this balance, but Gillan proves a deft hand. It's one of the strongest British debuts this year, and you have to ask – is there anything she can't do?
A captivating watch, filled with pumping beats, neon visuals and treacle black comedy
rating
Share this article