Album: Lanterns On The Lake - Spook The Herd |

reviews, news & interviews
Album: Lanterns On The Lake - Spook The Herd
Album: Lanterns On The Lake - Spook The Herd
The atmospheric Newcastle band wrestle with the issues of the day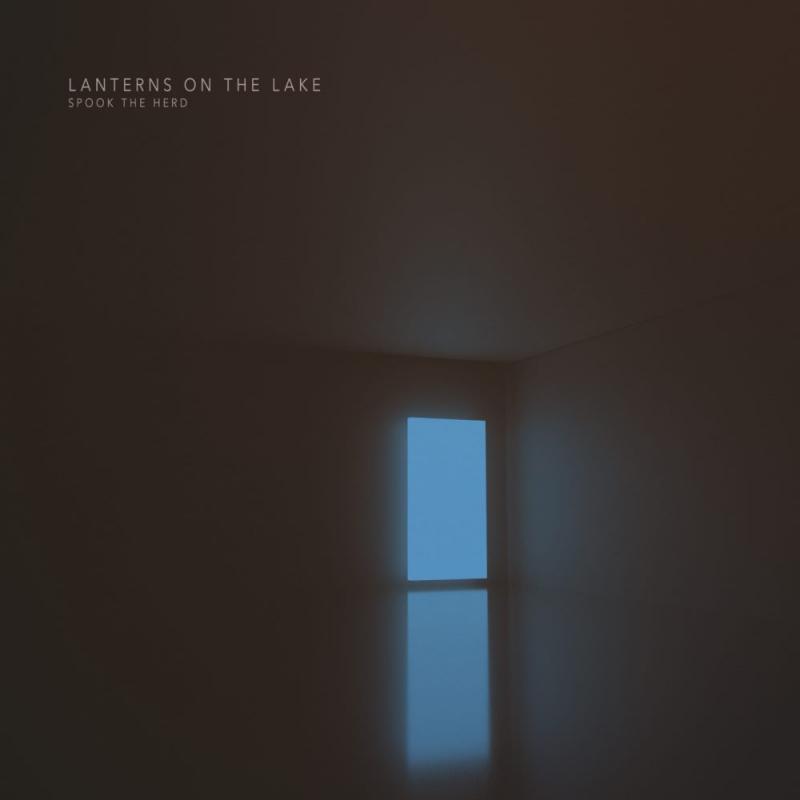 Lanterns On The Lake's 'Spook The Herd': balancing the direct with obliqueness
Spook The Herd concludes with "A Fitting End". In a cracked, reflective voice, Hazel Wilde sings: "I want a door to the Nineties…what a fitting ending, what a perfect scene." By hoping for a portal into the recent past, it seems an attempt is being made to escape into – or even bring back – times when there was less negativity to deal with than today. A form of nostalgia maybe. Or a criticism of where things are now.
Up to this point, the first eight tracks on the fourth album from Newcastle's Lanterns On The Lake have tackled extremes of view expressed via the internet ("Baddies"), being serially derailed and distracted ("Blue Screen Beams"), increasing coarseness in the public arena ("Before They Excavate") and climate change ("Before They Excavate" again). Spook The Herd however is less a state of the nation address than a rumination on what crops up uninvited on a day-to-day basis, and how unnecessarily enervating it can be.
Musically, the five years since its predecessor Beings have brought a change. There are still hints of Sigur Rós, the dynamics of on-the-cusp-of-stadium-success Radiohead and suggestions of a sombre folkiness, but the songs and arrangements are more straightforward than previously. The fresh approach comes from a new-found balance between being very spare – most persuasively on "Secrets & Medicine" – and what in Lanterns-world amounts to rocking out: "Swimming Lessons" begs for an extended live interpretation. What makes the band tick has been disassembled and rearticulated more directly than previously, and on a song-by-song basis.
Direct, though, is relative. Spook The Herd does not serve up what it is in pre-digested chunks. Lanterns On The Lake have retained a bracing obliqueness on their most beguiling album to date.
What makes the band tick has been disassembled and rearticulated
rating
Share this article