Classical CDs Weekly: Beethoven, Bruckner, Notice Recordings |

reviews, news & interviews
Classical CDs Weekly: Beethoven, Bruckner, Notice Recordings
Classical CDs Weekly: Beethoven, Bruckner, Notice Recordings
Definitive box sets of sonatas and symphonies, plus striking new music from a US independent label
Saturday, 22 February 2020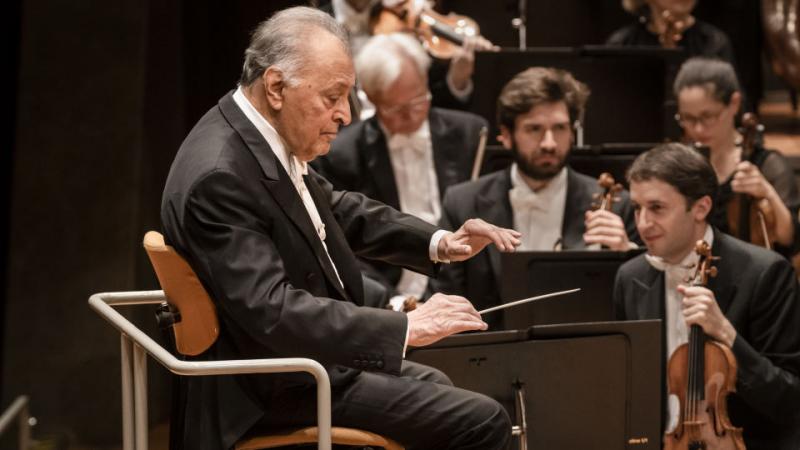 Zubin Mehta with the Berliner Philharmoniker
Beethoven: Piano Sonatas 1-32 Igor Levit (Sony)
"Beethoven paid no attention at all to the conventions of his own time In fact, he only ever wrote music for the future." One strength of Igor Levit's magnificent traversal of Beethoven's piano sonatas is how contemporary, how disarmingly modern he makes many of them sound. Speeds in outer movements are generally swift, the dynamic contrasts extreme. Try No. 25's tiny last movement, pushed to the limit here and almost buckling under the strain. But there's so much energy and joy; you suspect that Beethoven would have approved. He would also have grinned at Levit's fizzing account of No. 25, the grace and flamboyance perfectly matched. One of this set's many attractions is hearing Levit doesn't underplay the earlier, less familiar sonatas. The first three, dedicated to Haydn, are wonderfully handled. No. 2's first movement is laugh-out-loud funny, and No. 3's finale closes with a nicely emphatic full stop.
The final sonatas were originally recorded and released in 2013. I'd forgotten how strong these performances are, especially given Levit's tender years. No. 29's opening glitters, the last movement's fiendish contrapuntal writing never sounding strained. And how sweetly Levit sings the lovely sarabande heard at the start of No. 30's last movement. There's enough here to sustain the curious for years, and it's been fascinating comparing Levit's cycle with a new one by Fazil Say, to be reviewed in a few weeks. Levit's dynamism, compassion and intelligence are compelling. He gives us the full Ludwig. Sony's engineering is demonstration-class, and the box itself is a covetable object. Superb booklet too, Anselm Cybinski's useful notes on each sonata followed by an interview with the pianist.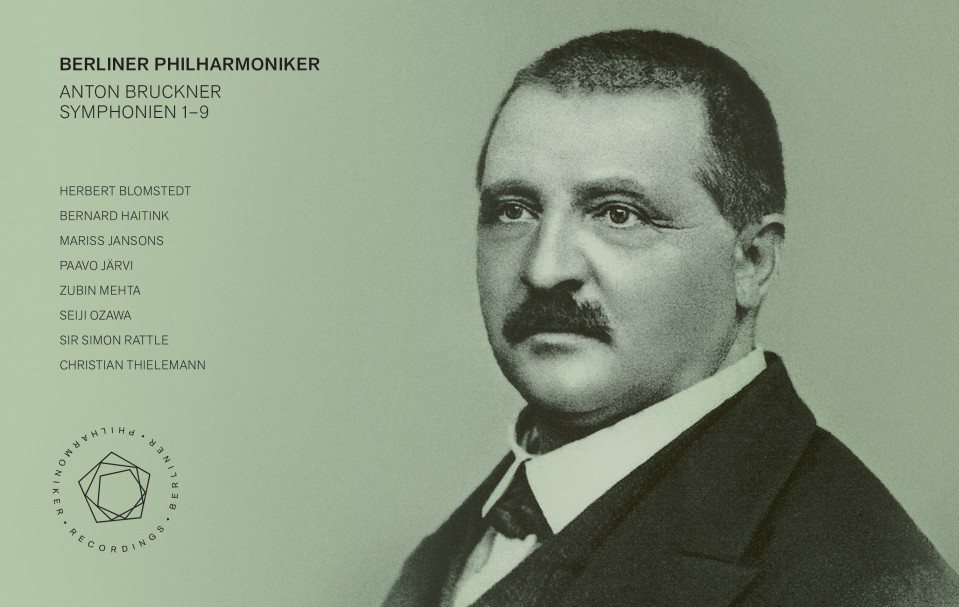 Bruckner: Symphonies 1-9 Berliner Philharmoniker (Berliner Philharmoniker Recordings)
Box set symphony cycles are a mixed blessing, if only because it's rare for one single conductor to nail each instalment. Herbert von Karajan came close to achieving Brucknerian perfection in the 1970s, though his DG set contains a fair few scrappy moments. This new Berlin set compiles live performances made between 2009 and 2019, sensibly spreading the load between eight different conductors. Coming from an orchestra which gave its first Bruckner performance in 1887, you'd expect these performances to be technically impressive. The playing is indeed spectacular, the stamina of the Berlin players something to marvel at. That several of these symphonies are now standard repertoire is also surprising; Bruckner doesn't always give up his secrets easily, and a dull performance of No. 8 makes for a very long 85 minutes. As a brass player I'm biased; I love this stuff, though can sympathise with those who initially find Bruckner insufferably long-winded and repetitive. Give him time, and he'll get under your skin. Unconvinced? Try the moment 2:19 into the Adagio of No. 8, a chorale answered by cascading upper strings and harps. It's astonishing, one of the most beautiful passages in any symphony, ever. Zubin Mehta's 2012 performance is very special indeed: spacious, spiritually-charged and intelligent. The beauty and weight of sound never distract from the musical argument, Bruckner's coda glowing. Listen out for those Wagner tubas, their immaculate intonation also a reason to enjoy Christian Thielemann and Simon Rattle's accounts of Nos. 7 and 9 respectively. Thielemann finds the fun in 7's two fast movements, the woodwind interjections in 7's last movement channeling Strauss's Till Eulenspiegel. Rattle gives us No. 9 complete with the most recent Samale-Philips-Cohrs-Mazzuca performing version of the finale. It works for me, the apotheosis utterly convincing. There's already a commercial recording from Rattle, but this 2018 remake is slightly better played and engineered.
I'd never registered Mariss Jansons as a Bruckner specialist, but he's persuasive when tackling No. 6's sharper outlines and breezier themes. Lower strings are wonderfully clear when the heavy brass first pile in, and Jansons revels in the first movement's soaring coda. Bernard Haitink prevents No. 5 from sprawling, the vast finale glorious. He's also impressive in No. 4's rambling later stages, the first two movements a masterclass in control and colour. And does orchestral horn playing get any better this? Herbert Blomstedt's taut take on No. 3 impresses. Seiji Ozawa and Paavo Järvi tackle Nos. 1 and 2; enjoyable performances of two quirky but ultimately unmemorable works, written before Bruckner had hit his stride. Blu-ray video recordings of the symphonies are thrown in, and the booklet contains an enjoyable extended essay by musicologist Richard Tauskin. As a package, it's a treat: engineering and production values well up to this label's high standards. Can we have a Mahler box next?
New Focus Recordings: Pinkie No, Evaporation
We're talking smaller boxes here; heroic US label Notice Recordings issues its music on cassette. They can send a download code too, though I made sure I listened to two recent releases properly. This meant unearthing an elderly Sony Walkman and blowing the dust off the tape deck in the attic, my ancient Ford Focus (with cassette radio) having recently expired. Aesthetically, these limited edition cassettes are exquisite objects, label co-founder Evan Lindorff-Ellery's artwork invariably appealing. They're mastered at a decent level too, and there's the delicious incongruity of hearing outré experimental music via vintage technology. Pinkie No is an extended live performance from percussionist Ben Bennett, cellist Fred Lonberg-Holm and 'multi-instrumental improviser of various sorts' Zoots Houston. Lonberg-Holm's eerie rasps, creaks and shrieks are a constant, surrounded by a web of unsettling sonic intervention. You miss the visual element (this label should publish a VHS version) but repeated listenings bring out the playfulness, the endearing craziness of the music.
Live performances in New York and Boston from Ryoko Akama and Anne-F Jacques fill both sides of Evaporation. Aptly described by Notice as "both minimal and teeming with activity", this is a calmer, gentler listening experience than Pinkie No. We're hearing the pair on stage, interacting with prerecorded electronics and a variety of objects. The lack of visuals is an asset here; with eyes shut it's fun to speculate on exactly what's going on amidst the ticks, shuffles, ringing alarm clocks and distant chimes. It's difficult not to smile, and there's real musical intelligence behind what's heard: ideas are repeated and developed, and there's plenty of textual variety. After overdosing on Beethoven and Bruckner this week, Evaporation's playful, uncluttered ambience came as blessed relief.
It's astonishing: one of the most beautiful passages in any symphony, ever
Share this article