Formula 1: Drive to Survive, Netflix review - thrilling documentary series wreaks havoc in the paddock |

reviews, news & interviews
Formula 1: Drive to Survive, Netflix review - thrilling documentary series wreaks havoc in the paddock
Formula 1: Drive to Survive, Netflix review - thrilling documentary series wreaks havoc in the paddock
Ripping away the corporate facade of motorsport's gated community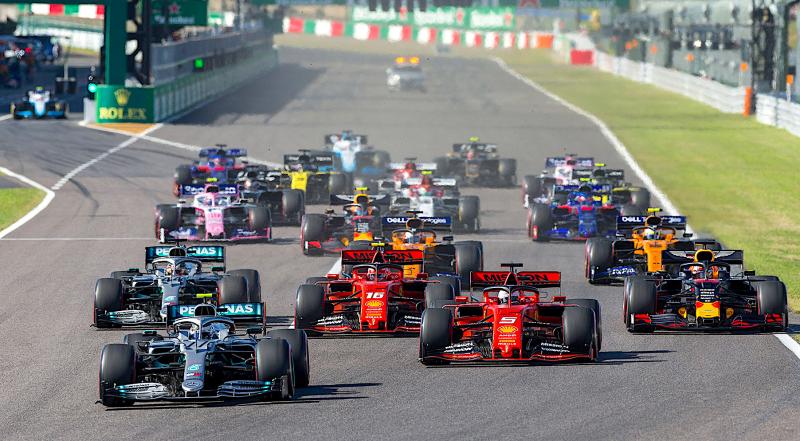 Gone racin': F1 charges off the starting grid
The 2020 Formula 1 season will commence in Melbourne next weekend... unless the race is cancelled because of the mounting coronavirus panic. Everyone will have to self-isolate and watch Netflix instead, so how fortunate that the 'flix has delivered this second series of Drive to Survive in the nick of time.
The first series last year was impressive, but this one seems to have taken a quantum leap upwards. Across the 10 episodes, it picks and probes at all the salient issues of F1, exploiting an amazing degree of backstage access and brilliant high-def action photography to reach back and forth across the 2019 season and knit together a sequence of penetrating short documentaries (episodes clock in at around 35 minutes). It's as if every single individual on track or in the F1 paddock has been wired for Netflix's sound, catching tiny moments like McLaren driver Carlos Sainz announcing "fuck you, Netflix" into his mini-microphone.
Ferrari and Mercedes opted out of the show last year, considering themselves too important, but this time they've seen the light and climbed aboard. But never mind them. By far the most fascinating material involves teams and drivers lower down the grid. It's the dog-eat-dog zone where the teams are struggling for the track success which means commercial survival, while the ambitious young drivers strive to display the talents which will bring them a job higher up the ladder. However, the odds and their erratic machinery are heavily stacked against them.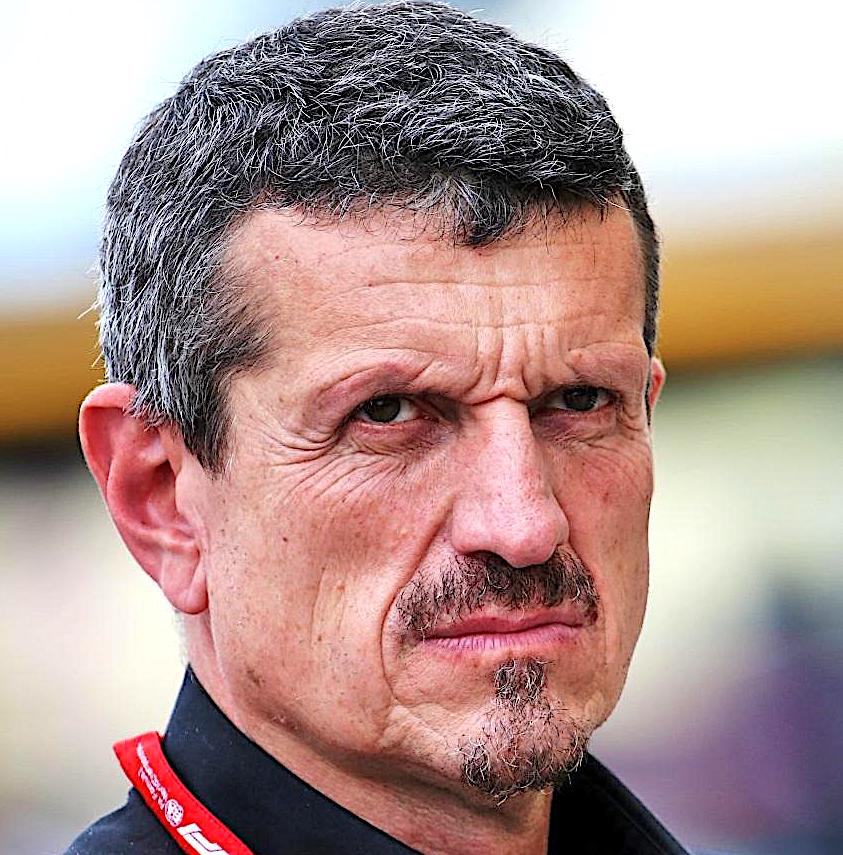 Guenther Steiner (pictured left), manager of the Haas team, emerged as an unforeseen star of series one, and keeps up the good work second time around. A man of explosive emotions expressed through a barrage of expletives, Steiner guides the team with, metaphorically speaking, a baseball bat wrapped in an iron glove. While nobody could love his drivers more when the going is good, it often isn't. "This is not a fucking kindergarten here!" he rages. "Fucking everything is fucking up at the moment." The darkest moment comes at Silverstone when the two Haas drivers, Magnussen and Grosjean, crash into each other, ending both their races. "I've fucking had enough of both of you!" steams Steiner. "You let the fucking team down!" But even Steiner quails before the black, forbidding stare of team backer Gene Haas, who fails to see the funny side of his funding going down the tubes.
The reason Drive to Survive works so well is that it does what racing fans have been crying out for – it burrows deep into the guts of the sport and sweeps aside all those idiotically bland driver interviews ("Yes for sure, I know I can win") and mendacious platitudes from team principals that was all anybody heard for decades. Followers of the sport might know which drivers are likely to be sacked or which teams might go bust, but here we see what that really means in excruciatingly personal terms.
The spectacle of the once-mighty Williams team not managing to get its car built in time for pre-season testing is a demoralising sight for old-school fans, and Claire Williams's forlorn attempt to put on a brave face only makes it worse (Claire Williams, pictured right). Who wouldn't feel a pang of anguish for Nico Hülkenberg, crashing his Renault on the brink of what would have been his first-ever podium finish in 10 years in F1? Thanks to that, he's now unemployed. And on the up side there's the remarkable story of Anglo-Thai driver Alex Albon, dramatically promoted into the Red Bull team in mid-season while still living at home with his mother and sisters. Albon, a Buddhist, radiates an almost eerie calm, and is philosophical about the difficult years when his mother was imprisoned for fraud. There's a brilliant little scene where a tabloid journalist tries to quiz Albon about this, and is told to sling his hook by Red Bull's PR guy.
Hats off to F1's owner Liberty Media Group for giving Netflix the green light to make this, even if it was only because Liberty has finally grasped that F1 needs to change or die. Although F1 has frequently been criticised for its aloofness and gated-community sterility, Drive to Survive illustrates that all of human life is in there, somewhere.