Who You Think I Am review - Juliette Binoche dazzles as she wrestles with dual identities |

reviews, news & interviews
Who You Think I Am review - Juliette Binoche dazzles as she wrestles with dual identities
Who You Think I Am review - Juliette Binoche dazzles as she wrestles with dual identities
A familiar catfish story is transformed into a captivating psychological thriller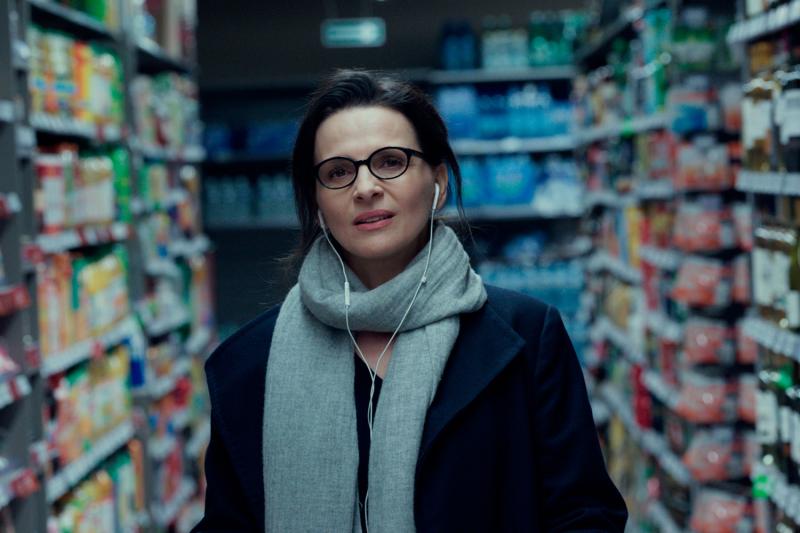 Juliette Binoche in Safy Nebbou's Who You Think I Am
With influences as diverse as Hitchcock's Vertigo to 2010's Catfish, Safy Nebbou's genre-splicing French-language feature, starring Juliette Binoche, comes loaded with a heady mix of cheap thrills and surprising psychological depth. And it's a hoot from start to finish.
Nebbou's sixth and most accomplished feature is an adaptation of Camille Lauren's 2016 novel, 'Celle que vous croyez'. Binoche is Claire, a fifty-something literature professor, with two children from a failed marriage. We meet her being interviewed by a psychiatrist, Doctor Bormans (Nicole Garcia), the first indicator that something is well and truly up.
Cut back a few months, and Claire is struggling on the Parisian dating scene. She's increasingly insecure about her age, leading to a preference for much younger lovers. She's just been abruptly friend-zoned by one such lover, Ludo (Guillaume Gouix), an arrogant youth with a talent for saying the worst possible thing Claire could hear, usually about her age.
Furious at Ludo for casually tossing her aside, Claire heads online and, in an impulsive act, creates 'Clara' – a 24-year-old fashion intern, whom she plans to use to stalk Ludo. What began as an unhealthy break-up coping mechanism shifts gear when she strikes up an online relationship with Ludo's roommate, Alex (François Civil). They bounce back and forth over text, even having phone sex, and before long Alex wants to meet the woman he's convinced is the love of his life. Claire meanwhile knows this is impossible. Slowly but surely things unravel into a gripping melodrama exploring both characters' wavering mental health.
Nebbou deftly shifts between scenes with remarkable dramatic control. Some play comically with the conventions of social media etiquette (which Claire/Clara continually gets wrong). There's also a scene worthy of a Peter Sellers comedy, in which Binoche repeatedly circles a car park, failing to pick up her baffled children whilst trying to get Alex off the phone. The sweet is quickly balanced with the sour when we cut back to Claire, ashen-faced in front of Dr. Borman, struggling to come to terms with the consequences of her Janus-faced lifestyle.
With anyone other than Binoche, this film could easily have become ludicrous, even in Nebbou's hands. However, the actress lends a psychological depth to the role that few could rival. There's an added layer of depth since the performance by Binoche, who has been acting for nearly 40 years, also raises questions for an industry that often dispenses with actresses past a certain age.
Wrestling with everything from the ethics of online lives to the struggles of aging, and helmed by a stellar performance from Binoche, this is a tense, humorous, and strangely melancholic drama that ticks all the boxes.
Loaded with a heady mix of cheap thrills and surprising psychological depth
rating
Share this article