Van der Valk, ITV review - can the Dutch detective make a successful comeback? |

reviews, news & interviews
Van der Valk, ITV review - can the Dutch detective make a successful comeback?
Van der Valk, ITV review - can the Dutch detective make a successful comeback?
Marc Warren reincarnates the Amsterdam investigator after a 30-year absence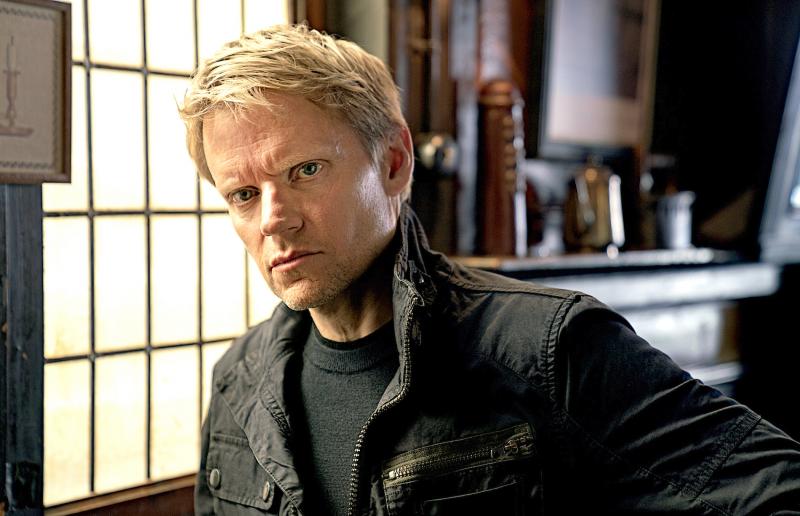 Marc Warren as Piet Van der Valk
Between 1972-1992 five series of Van der Valk were made for ITV, starring Barry Foster as the eponymous Amsterdam detective. Nearly 30 years later comes this reincarnation with Marc Warren in the title role, no doubt hoping to find a regular home in the juicy two-hour Sunday night slot.
Does it work? Well… up to a point, though there's still that air of artificiality that's hard to overcome when you set a basically British cop show in a foreign city. Check Kenneth Branagh's Wallander for further evidence. The recruitment of a sizeable squad of Dutch actors eases this somewhat (they may be speaking English, but at least they're speaking it like true Dutchmen), and a flavourful dose of canal-side locations and some broody scenes shot among the Old Masters in the Rijksmuseum didn't hurt.
It may take time to get used to Warren (though since this is only a three-part series he may not have enough of it), but he approaches the role with an air of streetwise cunning that makes a refreshing change from other more bookish sleuths. We first met him pedalling furiously to knock a wanted felon off his bicycle ("nice here, innit?" he commented, as he handcuffed the ruffian to some railings), then were introduced to what looks like being a recurring theme, that of his unsuccessful love-life. We watched him crash and burn when he claimed to be a quantum physicist, which made him look like a mug when his first-date companion delightedly revealed that this was her specific area of expertise.
Still, at least this means he doesn't suffer from that tv-cop cliché of having a long-suffering wife at home who cooks him dinners he always gets called away from by an urgent phone call. Eventually, it emerged that his gift for romantic wrong moves would help to lead him through the maze of this opening story, which concerned murders and an abduction related to an election campaign. Not much subtlety had been expended by screenwriter Chris Murray on depicting the rival political factions. Right-winger Ed De Klerk (Reinout Bussemaker) was a smooth and rather supercilious figure, whose New Right Thinking party was apparently opposed to immigrants and homosexuals. His opponent, Paul Oosterhuis (Daniel Lapaine), was the dream candidate of the idealistic left. When one of Oosterhuis's eager young campaigners turned up dead and another went missing, the right-ists fell under suspicion, particularly the extremist sect which included thuggish former soldier Bartel Peters (Kees Boot).
I felt Van der Valk had it about right when quizzed on his political leanings by his police colleague Lucienne Hassell (Maimie McCoy). "I think all politicians should be shot," he replied. This sentiment was echoed by Eva Meisner (Stephanie Leonidas), a waitress who assisted the police with their inquiries, and also happened to share Van der Valk's enthusiasm for art, among other things.
But this wasn't one of the more scintillating storylines in the history of fictional detection. So far there's not much to write home about regarding Van der Valk's team of 'tecs either. His boss, Julia Dahlman (Emma Fielding), has that familiar role of having to curb the enthusiasm of her headstrong subordinate for breaking rules, ignoring orders etc, only to have to eat her words when he solves the case. Elliot Barnes-Worrell plays the department's eager new boy Job Cloovers, who looks like a complete klutz but proves to have precocious hidden depths. The most promising of them (apart from Trojan the heroic sniffer dog) is pathologist Hendrik Davie (Darrell D'Silva), a hard-drinking veteran who announced himself on screen by climbing out of his car at the crime scene and throwing up. That would probably get you the sack in real life, but Hendrik seems to here for the long haul.