Album: Hinds - The Prettiest Curse |

reviews, news & interviews
Album: Hinds - The Prettiest Curse
Album: Hinds - The Prettiest Curse
Spanish indie types beef up their sound to great effect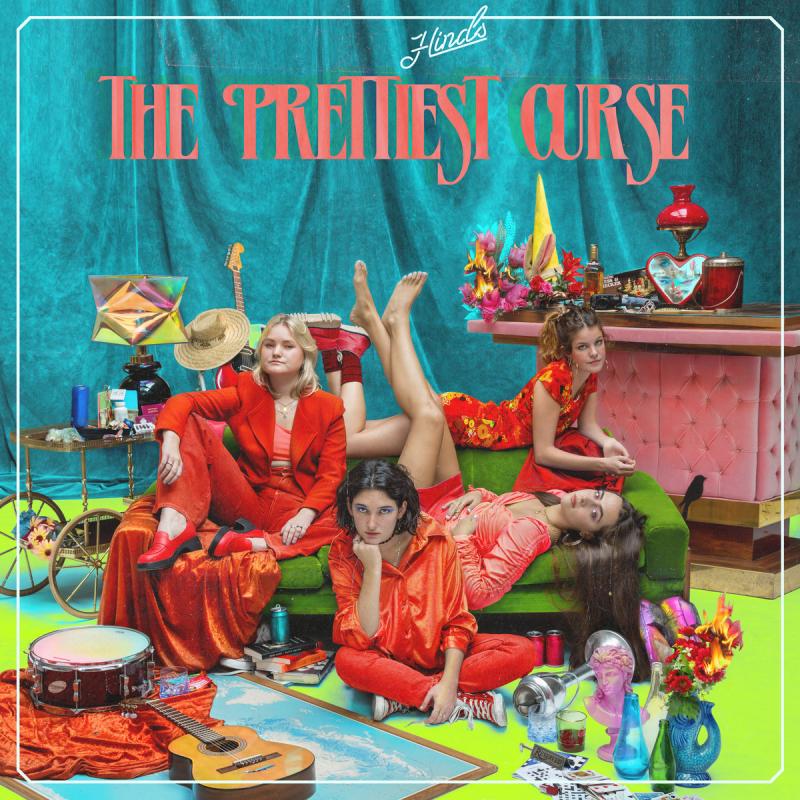 The Prettiest Curse: Hinds step up
The Prettiest Curse is the third album by Spain's indie-foursome Hinds and sees them take a substantial step up from the lo-fi, C86/Pastels' like sound of their previous discs Leave Me Alone and I Don't Run.
Now they have embraced considerably more expansive production values, as well as additional instruments and a noticeable influence from their native culture, and it's all for the good. That said, they haven't moved too far from their influences and throughout the album there is frequently a feeling that things could spin out of control at any moment and come to a premature end. Much like with Dream Wife or the Slits, it's hard to be sure whether Hinds are a rock'n'roll band or a girl gang with
guitars
. For there is plenty of sass and attitude right from the first notes of opening tune "Good Bad Times", with nothing demure about the playing on
The Prettiest Curse
. Which is just as it should be.
April's single, "Just Like Kids" is a lively take on the sexist nonsense that many women still have to deal with in rock'n'roll, with plenty of lyrics like "you are successful because your legs are nice" which quote directly from the insults that have been thrown at them over the years. "Riding Solo" has a woozy, post-punk groove, while "Come Back and Love Me" brings plenty of Spanish vibes with its laidback, indie-flamenco guitar. Hinds haven't totally abandoned the C86 sound on The Prettiest Curse though, and "The Play" sounds like one of the Shop Assistants' best.
The Prettiest Curse is a sharp reminder that there is plenty of exciting rock'n'roll originating from outside the English-speaking world. Let's just hope that Hinds can make it over to the UK as soon as this lockdown comes to an end, to get the party restarted and serve up the goods live.
Much like with Dream Wife or the Slits, it's hard to sure whether Hinds are a rock'n'roll band or a girl gang with guitars
rating
Share this article