The Opera Story: Episodes review - whimsical takes on lockdown life |

reviews, news & interviews
The Opera Story: Episodes review - whimsical takes on lockdown life
The Opera Story: Episodes review - whimsical takes on lockdown life
Young London company offers snapshots of contemporary living
Composer Lucie Treacher, creator of "Song of the Rocks"
The Opera Story is an enterprising set-up based in London and founded with a mission to commission and stage new operas by early career composers. They have so far produced three full-scale pieces, the earliest from 2017, performed in a reclaimed warehouse space in Peckham.
I reviewed Dani Howard's
Robin Hood
for theartsdesk in 2019 and found much to enjoy, not least the ambition of the company, and was looking forward to the new show
Pandora's Box,
by composer Alex Woolf and librettist Dominic Kimberlin, which has now been postponed till 2021.
Like so many musicians in the last three months, The Opera Story have fallen back on streaming work online, and their project has been mini-operas (and they are really mini, most lasting no more than two minutes) confronting and documenting lockdown life in its various forms. So far there are four pieces, but more are promised. They all use the available technology to enable singers to perform in a socially distanced way, although some are more adventurous than others in both subject matter and use that technology.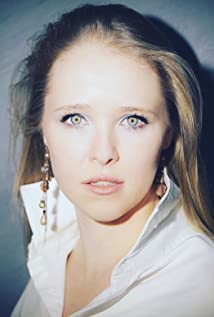 The first "episode" is "The One With The Skype Call", in which two sopranos act out that staple lockdown scene, the Skype (or Zoom) call, with its talking over each other, awkward pauses and other obstructions to communication in a communication tool. Vahan Salorian wrote the music and words – although the words got a bit lost and subtitles would have been welcome – and both have an energy and sense of pacing. Singers Alice Privett and Katie Coventry were engaging but the real hero was pianist Berrak Dyer, who was punchy and crisp.
"Glass Number Three" by Dani Howard (pictured left) confronts the loneliness of someone separated from their lover in lockdown and turning to a glass of wine for comfort. Soprano Chloe Latchmore filmed herself, the sole musical accompaniment a high-pitched glassy drone. The piece has an immediacy with Latchmore's face filling the screen and Howard's sensitively-shaped musical line, allowing the text to come through but also adding to it.
In a much less serious vein is Alex Woolf and Dominic Kimberlin's witty collaboration "Soy Sauce", a cabaret song in which the eponymous bottle of soy sauce sings about being trapped and forgotten at the back of a cupboard. It has a real future as a recital encore. Tenor Nicky Spence is colourful and comic although we never see him: the visuals consist of scenes from the pantry cupboard with a watercolour filter.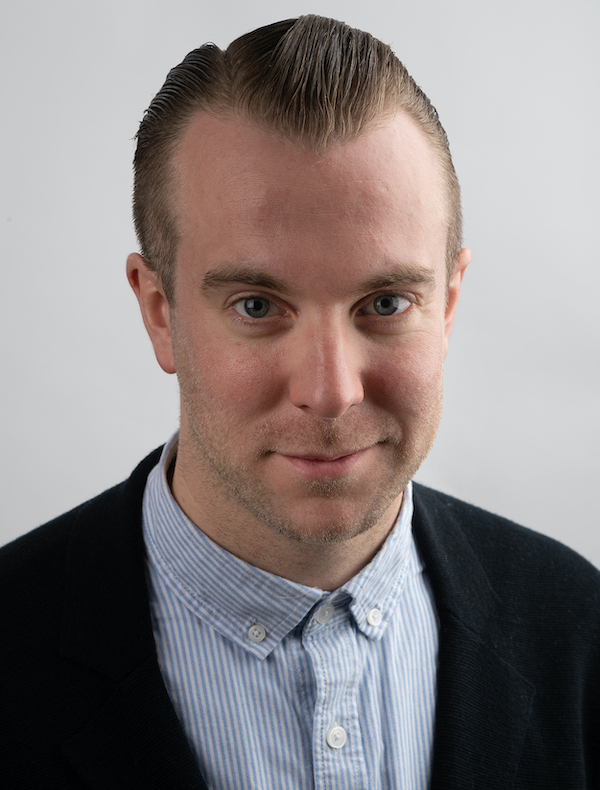 I've saved by far the best for last. Composer Lucie Treacher also created the beautiful visuals for her piece "Song of the Rocks", with words by Jennifer Williams. Here the music and production is extremely sophisticated and alluring, layered and complex where the others are one-note. The film is like an art installation, moving through sped-up images of a walk along a shingle beach, and sustains interest even without the folk-like melody (well sung by Oliver Brignall, pictured right) and textured accompaniment, sometimes a cathedral-like choral reverberation, sometimes a military pulse and at others simple accordion chords. The text describes the sudden, virus-inspired switch from the rumble of modern life to a new state - "listen as the cars go quiet/listen as the drills go silent" – and we are able to tune into a new music of a slower day to day life where there is room to "listen as the whales sing louder". It is a bewitching piece of work and I've watched it more than ten times within tiring of it. This is a composer I want to hear more of.
I must confess I find it hard to watch opera on a small computer screen, where so much is lost. So I haven't really got to grips with the offerings from major companies. But these bite-sized pieces are both manageable in duration and also use the medium to go beyond what is possible in a live setting, rather than just being poor substitutes for the real thing. Once again, hats off to The Opera Story.
Treacher's music and production is extremely sophisticated and alluring, layered and complex where the others are one-note
rating
Explore topics
Share this article