Blu-ray: Black Rainbow |

reviews, news & interviews
Blu-ray: Black Rainbow
Blu-ray: Black Rainbow
Piquant Americana and Rosanna Arquette's haunted medium mark Mike Hodges' forgotten mood piece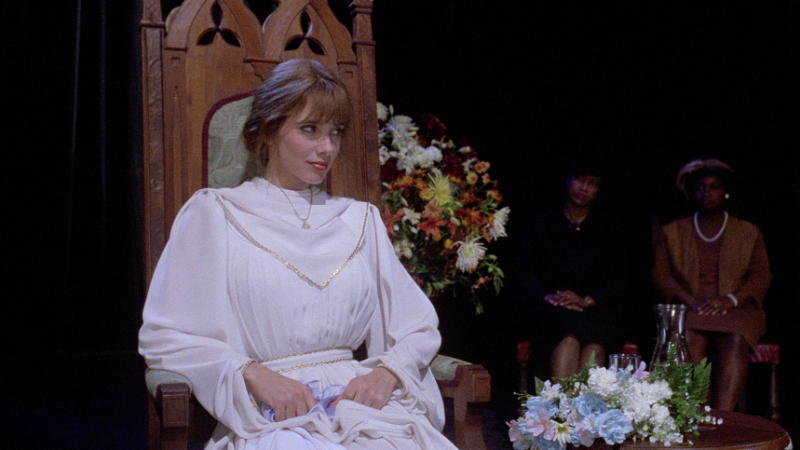 Seeing things: Rosanna Arquette as Martha Travis
Aged 87, director Mike Hodges is due another revival, with Flash Gordon soon to join this Blu-ray resurrection of 1989's Black Rainbow, an atmospheric, enigmatic Southern Gothic which, like much of his work, was barely released.
Its prologue foreshadows the awful fate of travelling medium Martha Travis (
Rosanna Arquette
), whose act with drunken manager-dad Walter (Jason Robards) becomes disturbingly real when she sees the dead ahead of time, interesting Tom Hulce's reporter.
Hodges' career has been one of detours and dead ends, exploring quixotic routes and sometimes crashing, leaving lacunae in a sparse but fascinating CV. His most iconic film, Get Carter, was followed by his most knottily dotty, the sun-kissed genre puzzle Pulp, sharing only star Michael Caine and underlying dismay at power's viciousness. The former's enduring hold – the reason, really, for Hodges' prominence in spite of everything – obscures its own steely weirdness and indifference to fashion.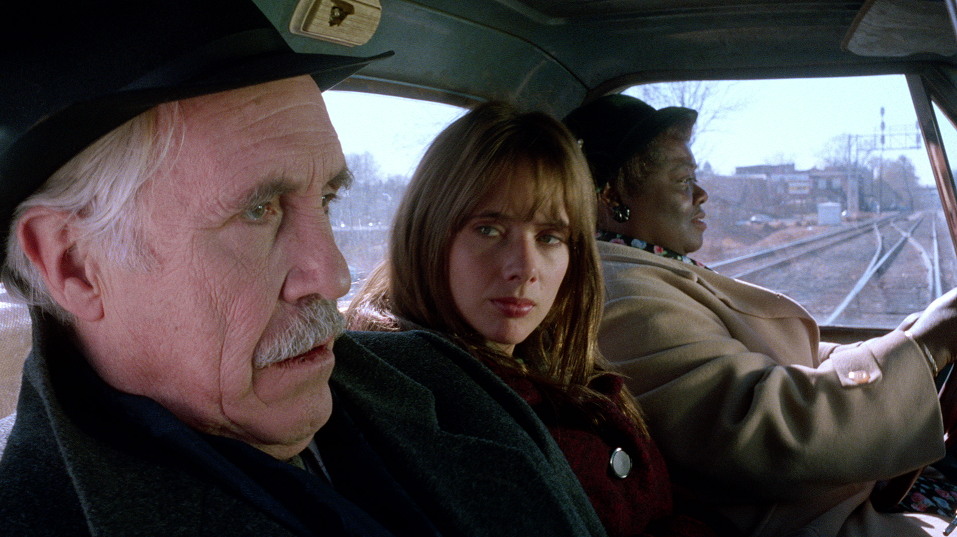 When three of a director's first five films comprise science-fiction as disparate as another cult film maudit about computer chip psychosis, The Terminal Man, the Mel Smith/Griff Rhys Jones disaster Morons from Outer Space and Flash Gordon's exhilarating, garish, Queen-scored camp (baffling America, beloved in Britain), we are on the path of an artist following his notably unreliable nose: connecting threads frayed, control often compromised, auteur power marginal.
Even by Hodges' standards, the Eighties were punishingly patchy, and Black Rainbow concluded his Hollywood career with another obscure achievement, buried by collapsing distributors on both sides of the Atlantic. Its two young stars, Rosanna Arquette and Tom Hulce, had also exhausted the commercial afterglow of their respective hits Desperately Seeking Susan (1985) and Amadeus (1984), going over the hill together.
Arquette is, though, a great reason to see this. Deliberately glamorous in flowing white robe and ripe red lipstick as she is essentially pimped out by Pa, there's a sullen intelligence behind eyes tired even before framing scenes set 10 years later, when she is run to ground behind a cabin's screen mesh door, looking fiercely feral in Hodges' gauzy, painterly frame. Her helpless disillusion (the director's frequent conclusion) undercuts charismatic power which becomes too real, and too much. Robards matches her as a rheumy, oppressively hectoring cynic, shuffling dollars like cards. He is hollowed by bitter waste which has corrupted her, a poisoned umbilical cord like Steptoe and Son, remade as Southern snake-oil tragedy.
Set around 1980, the Travises travel by train to a North Carolina where it could still be 1960, with development about to tear through lives. The atmospheric Americana of the opening scenes, shot by Wise Blood's Gerry Fisher, are superb, from an autumnal carpet of blown leaves to a hardware store's colourful cornucopia, in an overhead shot from its owner's ladder. Hodges' outsider's eye sometimes feels off. The Southern religious community's racial mix seems unusual, with a black gospel choir adorning a white conservative core, while a priest pronouncing, "We steal if we touch tomorrow. It is God's," mistakes a tradition steeped in prophecy. There is a baroque murder by a suburban hitman, whose family breakfast before his commute adds to Hodges' eccentric crime film catalogue. And if not every element connects as remorselessly as Get Carter, the details land beautifully.
Robards matches Arquette as a rheumy, oppressively hectoring cynic, shuffling dollars like cards
rating
Explore topics
Share this article