Album: Burna Boy - Twice as Tall |

reviews, news & interviews
Album: Burna Boy - Twice as Tall
Album: Burna Boy - Twice as Tall
The Afro-fusion megastar consolidates his position with style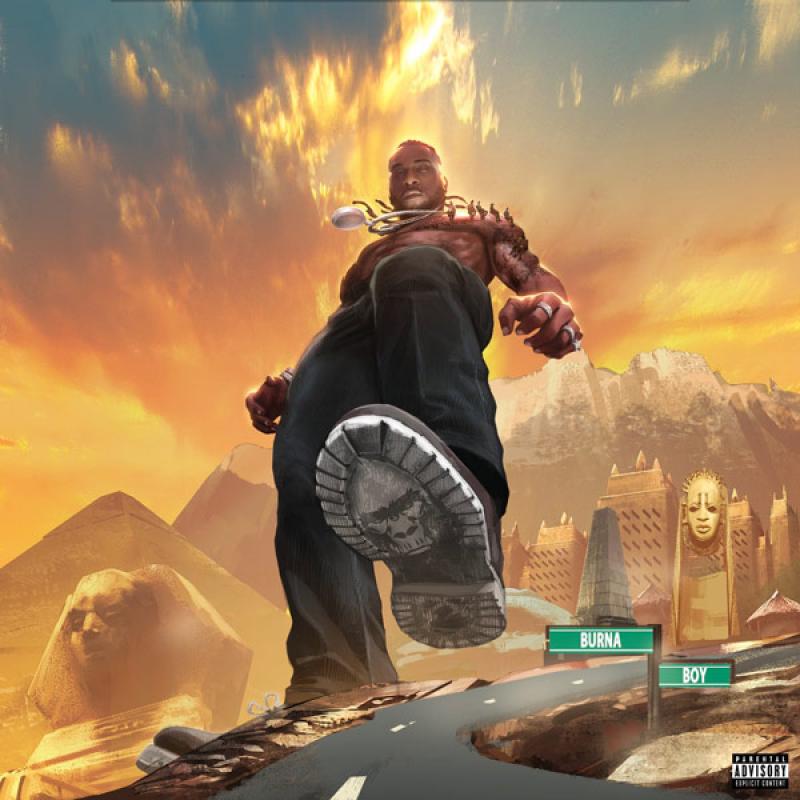 There've been plenty of global breakout successes from Nigeria in the past decade; D'banj, Davido, Wizkid and more – but by far the most recognisable to the international audience is Damini Ogulu aka Burna Boy. And doesn't he know it.
His last
album
was called
African Giant
, and this one – his sixth – plays on that, depicting him on the cover in cartoon form as a titan, striding over modern roads and ancient monuments. Everything about it radiates confidence before you've even hit play – and that includes the tracklist, which very notably doesn't include any US megastars, unlike most of his contemporaries' records, and despite Sean "Diddy" Combs' presence as executive producer.
But that is Burna Boy's M.O. all over: from the start he has demanded that the world accept him for what he is first. He's never accepted the umbrella term "Afrobeats", which in any case has always tended to indicate a sound heavily indebted to US R&B and trap and Jamaican dancehall. Though he happily incorporates those contemporary sounds, he's as likely to use the older jùjú sounds of King Sunny Ade (as on the single "Wonderful" included here) or the horns of Fela Kuti's original Afrobeat (see "Alarm Clock" here) into what he calls "Afro-fusion".
Singing throughout in a mixture of Yoruba, pidgin and English, Burna Boy's personality shines through. He's a mischievous figure, always with a glint in his eye and a frequently hilarious turn of phrase: lines like "Your back and your spinal cord e go break / If you carry my weight" ("Way Too Big") leap out, creating something much more fun that mere braggadocio. But this levity is easily blended with gravitas, as with the sense of magical transformation in "Wonderful", or the raging at injustice of corrupt oil exploiters in the Niger Delta in "Monsters You Made" – in which Chris Martin, mercifully, does no more than dutifully sing the hook, leaving Burna Boy to lead the track.
Martin is one of very few features; the only other UK artist on here is Stormzy (who Burna Boy managed to impressively upstage at the Brit Awards last year), who likewise is happy to take a back seat, softly singing rather than MCing. Elsewhere Senegalese veteran Youssou N'Dour opens the album, and Kenyan pop band Sauti Sol provide backing on the lighter-than-air "Time Flies". The producers are 90% Nigerian, the album was almost entirely recorded in Lagos under COVID-19 restrictions, and towering over it is Burna Boy himself, calm and confident in himself and his position as a superstar. It's a joy to hear someone reach a position like this without dilution or compromise.
Listen to "Wonderful":
He's a mischievous figure, always with a glint in his eye and a frequently hilarious turn of phrase
rating
Share this article