Albums of the Year 2020: Laura Marling - Song for Our Daughter |

reviews, news & interviews
Albums of the Year 2020: Laura Marling - Song for Our Daughter
Albums of the Year 2020: Laura Marling - Song for Our Daughter
A strangely prophetic yet comforting album for our times
Wednesday, 30 December 2020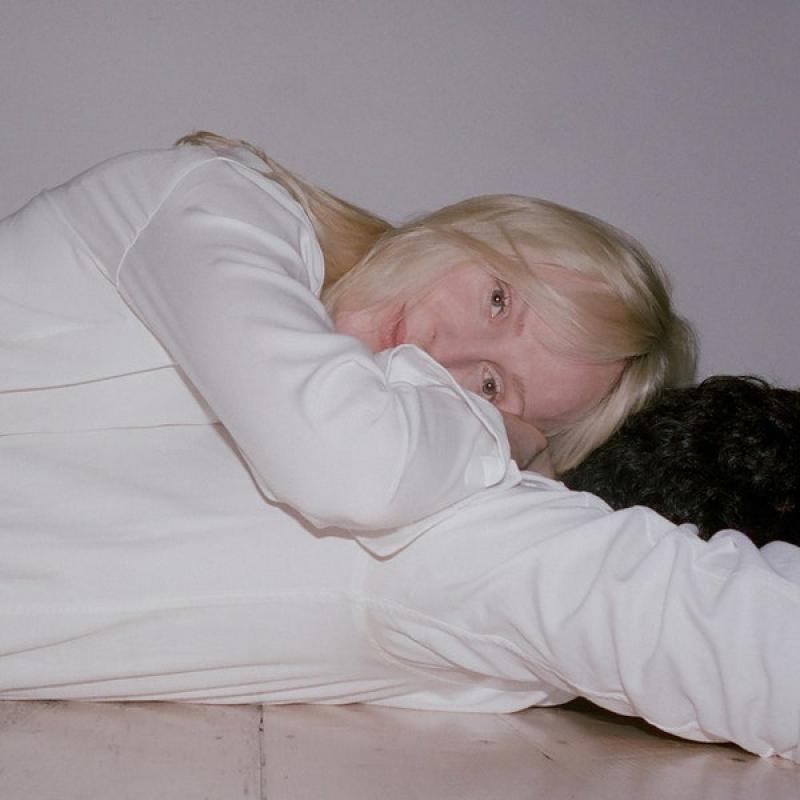 Song for Our Daughter - Laura Marling
Dropped a month into the year's first lockdown, Laura Marling's seventh album landed like a soothing tonic to an odd and chaotic time. The stripped back production had an air of loneliness, yet the vocals were effervescent and soothing.
The profoundly insightful
lyrics
of
Songs For Our Daughter
and Marling's confident solitude was like a foreboding of how 2020 was to unfold.
The daughter to which the title of the album speaks, is made up and it's this facet of storytelling that makes the album so dreamy. It lifts you out of reality and allows for escapism into the folky rasp and narratives reminiscent of Leonard Cohen, Joni Mitchell and Bob Dylan – a powerful combination, particularly when presented in the incandescent form of Marling, armed without much except for a guitar.
The range of female characters she sings of are intriguing and complex. There's "Alexandra" (a nod to Cohen's "Alexandra Leaving" in the upper register), the woman with no fear who lived out in the woods and who finds diamonds in the drain and who we join in wondering "I need to know, where did Alexandra go?". The gentle wistfulness of "Song For Our Daughter" could be a cautionary tale spoken to any woman anywhere to keep your guard and up and not give in as "Innocence gone but it's not forgot, You'll get your way through it somehow".
"Held Down" has been my repeat obsession for this year. The lyrics "And I just meant to tell you, That I don't want to let you down, And I just meant to tell you, That I don't want to get you wrong" resonate with the vibrational frequency of uncertainty that has made this year so wonky despite our best efforts to keep everything hanging together.
While the withdrawls from festivals this summer were intense, Marling adapted quickly to the virtual conveyance of musical experiences. The vision of her standing alone in front the metal skeleton of the Pyramid Stage at Worthy Farm on The BBC's Glastonbury Experience was one of my most hauntingly beautiful memories of 2020. Her words "Stay low, keep brave, I love you, my strange girl, My lonely girl, My angry girl, My brave girl" became tattooed on my heart in that moment and have been rolling around my cranium ever since.
Less folky than before, there are elegant and wise ballads here, with a tender strength that conjures the voice of Karen Carpenter, particularly in the intimate and heart-breaking "Blow By Blow" in which she prophetically sings "No one was prepared, But we all performed, Like we'd done it all before" or her painfully wistful goodbye, in "The End of the Affair".
"Hope We Meet Again" aches with an intelligent poetry that I wish I'd written – "Home, this is not a home anymore, You just threw your pieces, they washed up on my shore, I have not lived any other way, It is my right to wander, I might choose to stay". It's these oddly uplifting messages that speak with familiarity and a wise accuracy to the truths we must remember to hold on to, whether reflecting on 2020 or looking ahead to the future.
Two More Essential Albums of 2020
Waxahatchee: Saint Cloud
Haim: Women in Music Pt. III
Musical Experience of the Year
Chris @christineandthequeens Instagram lives that just appeared, seemingly mere moments into lockdown, with no preamble but a whole lot of intimate singing from Chris' sparse front room.
Track of the Year
Nadine Shah - Ladies for Babies (Goats for Love)
Less folky than before, there are elegant and wise ballads here, with a tender strength
rating
Explore topics
Share this article